Letters to the Editor: Birdsong has therapeutic properties
Readers write in from Siliguri, Chennai, Mumbai, Gurugram and Calcutta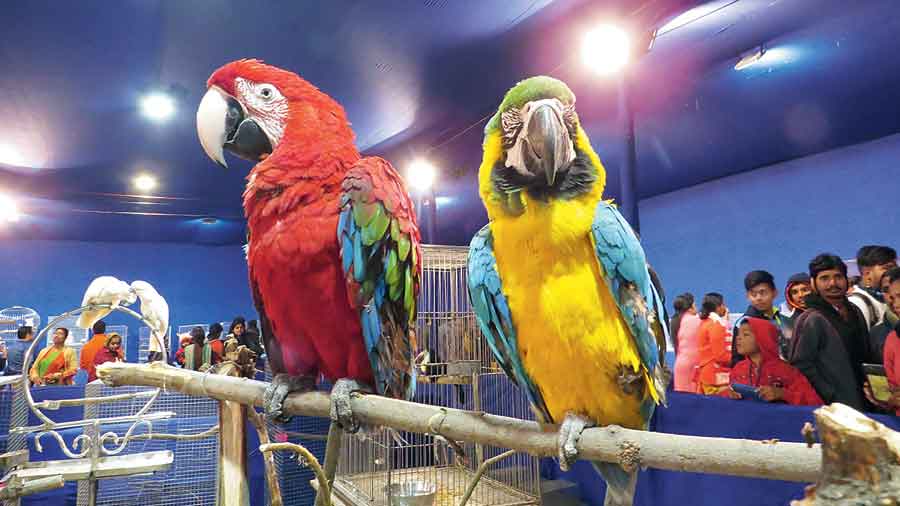 Pet parents should dwell on questions of ethics before buying exotic animals that belong in the wild.
File Photo
---
Published 29.01.23, 04:28 AM
|
---
Not as sweet
Sir — A recent study in the United Kingdom has found that birdsong has therapeutic properties. People who spend time listening to birdsong in gardens and parks have better mental health. But is birdsong as sweet when they are caged? India has a large illegal market that trades in exotic and wild birds. In a month-long operation, the Delhi police and PETA have rescued many birds, several among which were shiraji pigeons popularly known as masakali in Delhi. Pet parents should dwell on questions of ethics before buying exotic animals that belong in the wild.
Sneha Panja, Siliguri
An ideal republic
Sir — In her first customary Republic Day address to the nation, the president, Droupadi Murmu, reiterated the founding ideals of the Republic. "We have succeeded... because so many creeds and so many languages have not divided us, they have only united us," she said. Her speech also comes at a time when the sanctity of the Constitution is under attack. While debate about the Constitution is an essential part of democracy, adherence to its basic principles is what unifies the people of India. Murmu made this clear in her address. But is the government run in her name listening?
M.C. Vijai Shanker, Chennai
Unfair verdict
Sir — It is surprising that an additional district sessions court acquitted seven persons who were accused in a case relating to the death of a seven-year-old girl who fell through a hole in the floor of the school bus and got crushed under its wheels in 2012. The case was allegedly dismissed in spite of ample proof against the accused. One feels as if the little girl has been failed. The aggrieved parents should appeal to a higher court.
N. Mahadevan, Chennai
Plant wisely
Sir — The Central Empowered Committee has rightly questioned the need to revive oil palm crops in the Andaman and Nicobar Islands. The push to cultivate commercial crops in forested areas will increase deforestation and water scarcity. Large-scale cultivation of oil palm, which has a long gestation period, will also have a major impact on the economic security of farmers.
Ranganathan Sivakumar, Chennai
Scary flight
Sir — The airplane crash in Nepal has made flyers anxious. Aviation is an important part of economic success. But several accidents have affected confidence in the industry. The government and private airlines should join hands to improve the aviation sector.
P. Senthil Saravana Durai, Mumbai
Foul air
Sir — The article, "Perils of early morning walk during winter" (Jan 23), rightly cautions people about the potential dangers of morning walks. Smog is common during winter and it might affect the lungs. Smog is a relatively recent phenomenon in Calcutta, which used to have cleaner air in winters earlier.
Ashok Kumar Ghosh, Calcutta
Wrong path
Sir — University campuses should be sites of education. It is thus saddening when they are transformed into platforms to fight political battles. Most public universities are run on taxes paid by citizens. It is unfair that students who can avail of this education at nominal rates waste the resources by participating in unnecessary political activities instead of attending classes. Students must focus on education. Their contribution towards nation-building will be far more holistic this way.
M. Srikanth, Gurugram