Letters to the editor: Bhupendra Patel becomes Gujarat CM
Readers write in from Nainital, Calcutta, and Delhi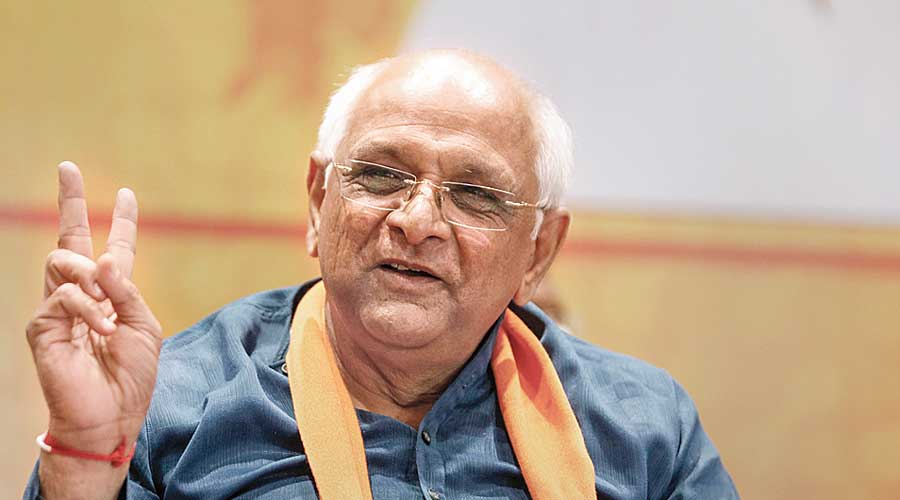 Bhupendra Patel.
File photo
---
Published 17.09.21, 01:10 AM
|
---
New face
Sir — The installation of a new face, Bhupendra Patel, as the chief minister of Gujarat is an achievement for the Bharatiya Janata Party, given his wide support base in the Patidar community ("CM change bares BJP challenge", Sep 14). This step is being touted as a game-changer in the forthcoming state elections.
Following the unceremonious exit of Anandiben Patel in 2016, the recent replacement of Vijay Rupani has been attributed to various reasons — for instance, the mishandling of the Covid crisis, Patidar discontent, internal convulsions, failure to win over powerful social groups. But this change of guard must also be seen as a means to tackle the anti-incumbency factor. Further, it clearly demonstrates that the party's real crisis lay in its failure to fill the void left as a result of Narendra Modi's elevation to the post of prime minister in 2014.
The inability to develop autonomous political strength — the figure of Modi remains dominant — in a state where its organization is strong should worry the BJP. It also reflects the tendency of the party to centralize power, as has previously been seen in Uttarakhand, where a smooth transition occurred from Trivendra Singh Rawat to Tirath Singh Rawat and now Pushkar Singh Dhami; in Karnataka where B.S. Yediyurappa gave way to Basavaraj Bommai; and even in Assam where Himanta Biswa Sarma replaced Sarbananda Sonowal.
This trend is a reminder of the heyday of Atal Bihari Vajpayee and L.K. Advani and of their party's federal character that produced an array of regional leaders like Shivraj Singh Chouhan, Uma Bharti, Kalyan Singh. This raised the party's stature to great heights, providing a much-needed bulwark for Modi and Amit Shah to strengthen their sphere of influence.
But now, a significant departure from the past is discernible, manifested in the denial of autonomy to regional satraps, preference for new faces over influential politicians as well as excessive dependence on the high command for election outreach. These reflect the new character of the BJP.
Vijay Singh Adhikari,
Nainital, Uttarakhand
Sir — The choice of Bhupendra Patel, considered to be the prime minister's yes-man, as the chief minister of Gujarat seems random. Gujarat is one of the states worst hit by the pandemic. Modi's popularity, too, is likely to be declining. This could leave a poor impression on the voters in the run-up to the polls next year.
Murtaza Ahmad,
Calcutta
Bold and beautiful
Sir — It is not new for the Met Gala to encourage bold political statements in creative ways. This year, too, many eminent personalities decided to wear their opinions on their sleeves. But seldom does a fashion statement translate into concrete action. It is, thus, heartening that the American musician, Billie Eilish, persuaded the brand, Oscar de la Renta — whose gown she wore to the gala — to terminate fur sale. This is an interesting way to bring about positive change in the industry. Others should follow suit.

Mehek Chatterjee,
Delhi