Letters to the Editor: A better version of ourselves
Readers write in from Calcutta, Chennai, Siliguri, Bangalore, Kanpur and Vellore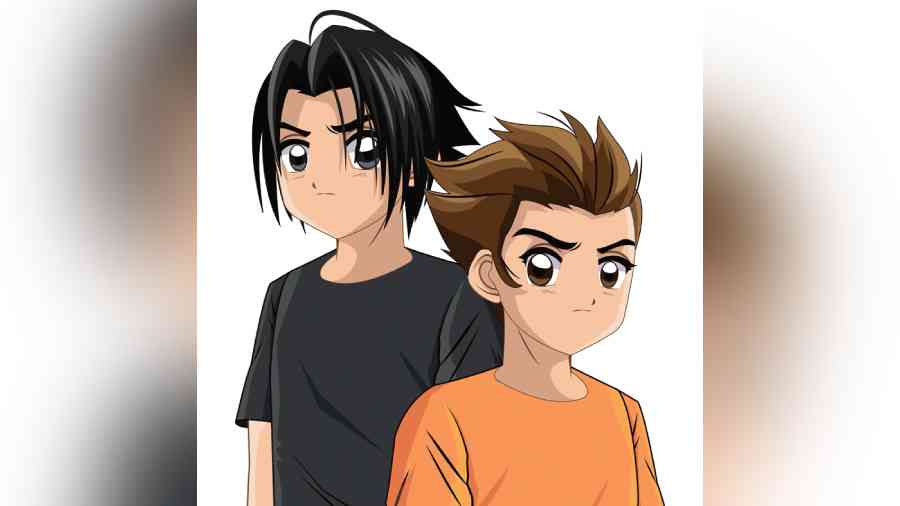 ---
Published 18.01.23, 03:59 AM
|
---
Case against cuteness
Sir — Body dysmorphia can lead people to do strange things. One of these is using artificial intelligence software to create anime versions of oneself to change — albeit virtually — physical features that are seen as 'flawed'. While it might be tempting to see oneself as big-eyed and strong-jawed, applying these effects to create anime versions of personalities ranging from Rabindranath Tagore to the yoga evangelist, Ramdev, is disturbing, to say the least. While there is nothing wrong with the younger generation's obsession with anime, there can be no excuse for using photographs of people without their consent. Further, the growing popularity of the 'kawaii culture', wherein everything is made to appear cute and desirable, is worrying.
Juniper Dutta, Siliguri
Costly errors
Sir — Medical error is the third-leading cause of death in the United States of America ("Error free", Jan 16). A recent study by Johns Hopkins University concluded that if medical errors were accurately documented, they would rank above suicide, diabetes and Alzheimer's disease as a cause of death. If this is the situation in the US, where hospital records are mostly digitised and the data easily accessible, one can only speculate about what the situation is in India. Harvard University put the number of lives lost to medical negligence in India at nearly five million. India needs stronger laws to help patients in need of legal help. People have to go through lengthy and complex legal procedures before being compensated. Moreover, the vast majority of victims reconcile with their misfortune as part of their destiny. 
H.N. Ramakrishna, Bengaluru
Half measure
Sir — The report, "Ugly is replaced by ugly" (Jan 16), was telling. In accordance with a recent directive of the Calcutta Municipal Corporation, hawkers in Gariahat have removed the plastic sheets that were used to cover their kiosks. But this has only served to expose the pitiful condition of these stalls. The authorities should have thought their decision through. Merely telling hawkers to remove plastic sheets will not do. The civic body should have taken concrete steps to ensure that the stalls are reconstructed according to the guidelines.
Ashok Kumar Ghosh, Calcutta
News from nature
Sir — The forest department has finalised a plan to tranquillise and capture a rogue wild elephant that has killed two people in Bankura recently. The tusker will then be despatched to the Buxa Tiger Reserve as the forest cover in North Bengal is far denser. In South India, several rogue elephants have been caught and shifted to various camps in the state over the years; many of them have even been trained as kunkis. However, some such relocations have not been successful. The rise in man-animal conflict in many parts of India owing to the rapid growth of human activity near forests and important wildlife corridors is worrying. One hopes that the rogue elephant being shifted now will settle down in its new habitat and not have to be put down like the tigress, Avni, from Maharashtra.
Dyutiman Bhattacharya, Calcutta 
Sir — The decision of the Central government to list the Neelakurinji flower — its scientific name is Strobilanthes kunthiana — as a protected plant is commendable. Destroying or uprooting this blue-eyed wonder of nature, which blooms once in 12 years, can now be met with a hefty fine and imprisonment. Neelakurinji flowers are an endangered endemic species and an integral part of the local ecosystem. The plant is also delicate and highly susceptible to human exploitation, especially in the age of social media where people will do anything to get a photograph. Careless tourists, plastic waste, a depleting water table are reasons behind the Neelakurinji being endangered.
Ranganathan Sivakumar, Chennai
Sir — It is not a coincidence that exotic Himalayan species are suddenly being spotted in the plains. A Himalayan barn owl was reportedly found in Kanpur and was later sent to the Kanpur zoo. Similarly, a rare white-rumped vulture from Nepal was captured in Bihar. These birds are migratory in nature. But the migration of these mountainous species to densely-populated, warmer climes raises concerns. Human activities disturb the sensitive habitats of these creatures and cause forced migration, where the birds lose their way. We must let birds and animals be.
Kirti Wadhawan, Kanpur
Careless waste
Sir — The fact that two stampedes have taken place at events hosted by the Telugu Desam Party is unacceptable. Such incidents show our scant respect for human life. It must be made mandatory for political parties to take adequate precautions at such events. If freebies are to be distributed, this should be done in an organised manner.
Thomas Palocaren, Vellore, Tamil Nadu
Spoilt for choice
Sir — An advertisement for a tea brand on television caught my attention recently. An elderly couple in a restaurant is looking at the menu card for a cup of tea and finds names of different types of tea. The person waiting to take the order understands the predicament and offers to get them tea that is prepared by him for his mother at home. The elderly couple relishes the tea that is brought to them. Regular visitors to hotels and cafeterias would be well acquainted with the wide range of tea and coffee varieties that are available at these places. For those who are not regulars, the names and varieties of tea and coffee, not to mention the wide range of milks that can be added to them, can be baffling. Even novices have the right to enjoy a cuppa without being made to feel ignorant.
Sumedha Singh, Calcutta