Dark side
Readers' Speak: Astrologers on TV channels talk solar eclipse; open letter from Indian Cultural Forum; new farming ordinance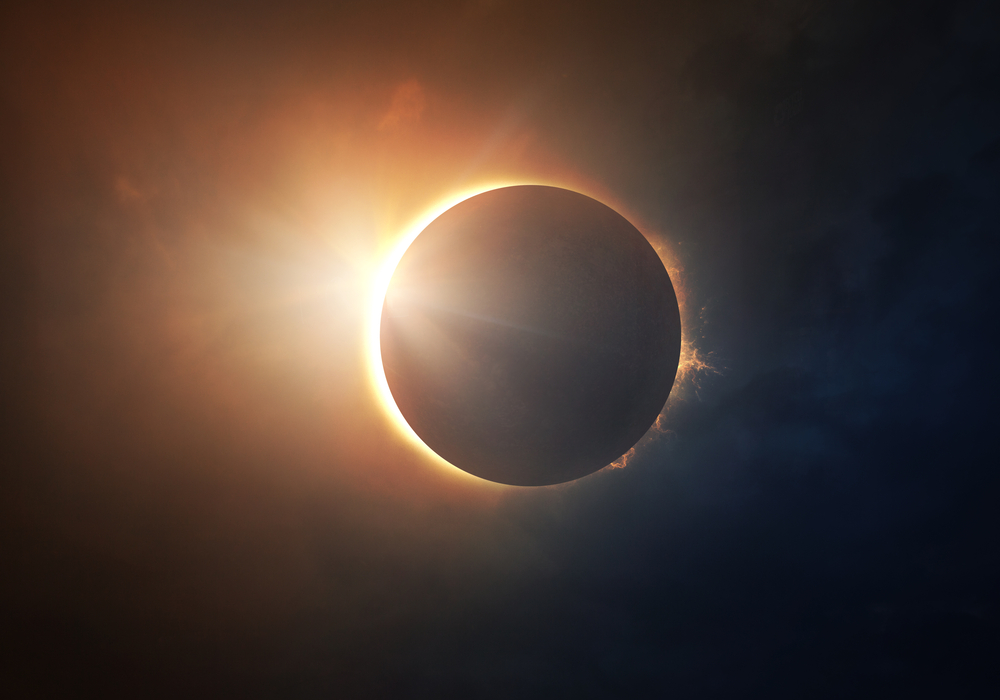 It was disappointing to see a number of established news channels — both on television and on the internet — invite astrologers to comment upon the so-called impact of the solar eclipse on the lives of people.
Shutterstock
---
Published 24.06.20, 12:39 AM
|
---
Sir — It was disappointing to see a number of established news channels — both on television and on the internet — invite astrologers to comment upon the so-called impact of the solar eclipse on the lives of people. Entertaining astrologers on popular platforms can mislead the gullible sections of the population, many among whom are already superstitious. Discussions on phenomena like eclipses should be based on astronomy, so that people are encouraged to learn the science behind them. Even if the perspectives of astrologers are to be aired, running a disclaimer should be made mandatory.

Ranjana Sikdar,
Calcutta
Speak up

Sir — The open letter penned by 500 eminent personalities associated with the Indian Cultural Forum — these include actors from Bengal such as Soumitra Chatterjee, Aparna Sen and Dhritiman Chatterjee — expressing concern for rights activists languishing in prisons in Maharashtra and elsewhere in the country, and demanding their immediate release on bail is timely and welcome ("Cultural forum plea to release activists", June 20). With the Covid-19 pandemic raging across the country, prisons are likely to have been affected severely. Yet, the authorities have refused to let out a number of activists, especially those who were arrested in connection to the Bhima-Koregaon case, such as Varavara Rao, Sudha Bhardwaj, Shoma Sen, Anand Teltumbde, Gautam Navlakha, Arun Ferreira and Vernon Gonsalvez, to name only a few. Among the names mentioned in the letter, Safoora Zargar, a 27-year-old MPhil student who is around 23 weeks pregnant and in need of medical care, spent months in jail for having protested against the Citizenship (Amendment) Act. After her initial pleas for release were rejected, the Delhi High Court finally granted her bail yesterday.
While it remains to be seen if there is any response to this letter on the part of the government, what is expected is the characteristic, resounding silence. On an earlier occasion, it was reported that the government did not respond to any of the 15 letters addressed to the prime minister, Narendra Modi, written by retired bureaucrats, voicing their concern about the rising threat to the core values of democracy in India. However, a similar letter written by film personalities and scholars, including Aparna Sen, addressing the prime minister in 2019, imploring him to take action to stop the lynching of Muslims, Dalits and other minority communities, was met with a first information report lodged by a supporter of the ruling party in a Bihar court. They were branded 'anti-nationals'. One wonders what kind of events will unfold this time.
Jahar Saha,
Calcutta
Sir — It was inspiring to learn that as many as 500 prominent personalities have written to the Centre to ensure that imprisoned activists are granted bail in view of the pandemic. It is surprising that while many Indian prisoners — undertrials included — are being freed on interim bail to decongest jails, no amount of persuasion seems to be earning the activists arrested for the Bhima-Koregaon case any relief.
However, what is reassuring is the fact that in spite of the pandemic and tensions on the border, not everyone has forgotten about the plight of those who have been arrested. This shows that there is still hope for India to continue being a democracy.
Ujjal Kumar Bose,
North 24 Parganas
Find new ways
Sir — The Indian government has recently passed an ordinance based on the model contract farming act formulated in 2018. This could be beneficial to farmers, as contract farming would offer them both assured market and easy access to production support. While the Centre is pursuing such a measure, the state government of Telangana has decided to go for regulated crop cultivation. Under this scheme, the farmers would have to abide by the government directives on which crop to grow in which season and where, if they wish to avail of the government's subsidy.
Marginal farmers account for nearly 70 per cent of farm holdings in India. They should not be caught between the two policies. Both approaches have their advantages and disadvantages. As such, dovetailing these two might maximize the benefits for the farmers. If this works, it can be extended to all states, leading to scientific farm management, assisted by crop planning, on sub-regional, regional and national levels. Regulatory oversight can then be put in place to safeguard the interests of both the farmer and the purchaser.
R. Narayanan,
Navi Mumbai