Easier path: Arjun Tendulkar's IPL selection
Readers' Speak: water wastage in India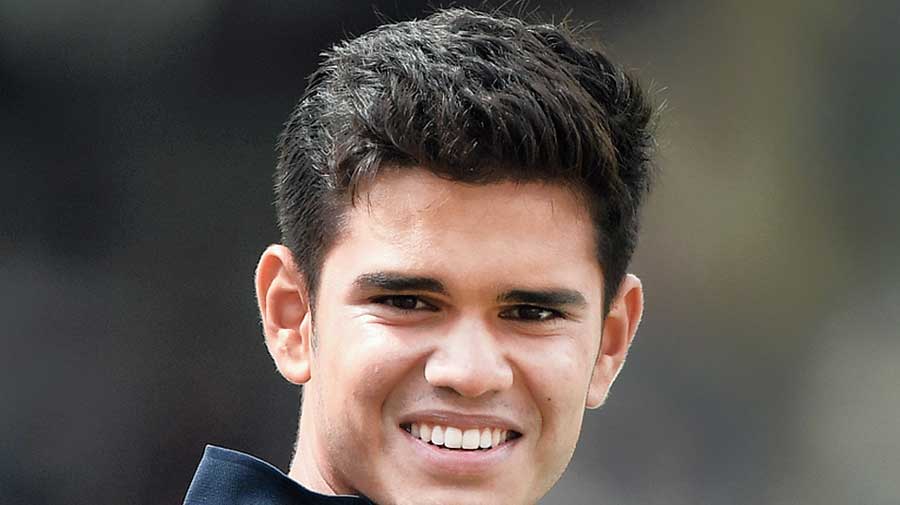 ---
---
Sir — The selection of Sachin Tendulkar's son, Arjun, by the Mumbai Indians at the Indian Premier League auctions has, once again, sparked debates surrounding privilege and nepotism. While some have argued that he should be given a fair chance, many believe that Arjun has benefited on account of his family's connections. It is high time that people acknowledged their privilege.
Viraj Sharma,
Gwalior
Waste not
Sir — In a recent programme, the Danish ambassador to India, Freddy Svane, revealed that only 4 per cent of the water that is pushed into the distribution network in Denmark is unaccounted for ("Plug the leak", Feb 22). This is in stark contrast to most Indian cities, where nearly half of the water that is injected into the network is wasted owing to leaks and other factors. Svane's revelation must act as a wake-up call for Calcuttans. It has been reported that nearly half of the 488 million gallons of water that the Calcutta Municipal Corporation sends into the city's distribution system every day goes to waste or is unaccounted for. According to water resource experts, about 250 million gallons of water should be adequate to meet the daily needs of Calcuttans.
Astonishingly, a project undertaken by the CMC — it installed water meters in wards 1 to 5 in north Calcutta to read the volume of water entering houses — has revealed that households are consuming 900 litres per day whereas the national limit is 150 litres per person per day in metropolitan cities. These figures are alarming. Moreover, the Hooghly river, which provides a bulk of the water, is becoming more turbid and saline by the day. This colossal abuse and wastage of resources must not be overlooked.
Jahar Saha,
Calcutta
Sir — Calcutta, unlike other Indian cities — in many parts of Delhi, people get running water for only certain hours of the day — has rarely faced an acute water shortage. Thus, the importance of the resource is lost on many of its inhabitants. People often leave taps running with no concern for water wastage. The combined effort of the government and ordinary people will be required to put an end to this criminal waste.
Riddhi Das,
Calcutta