Letter to the Editor: Radioactive dog bites may soon be a reality
Readers write in from Calcutta, Siliguri, Bangalore, Chennai and Andhra Pradesh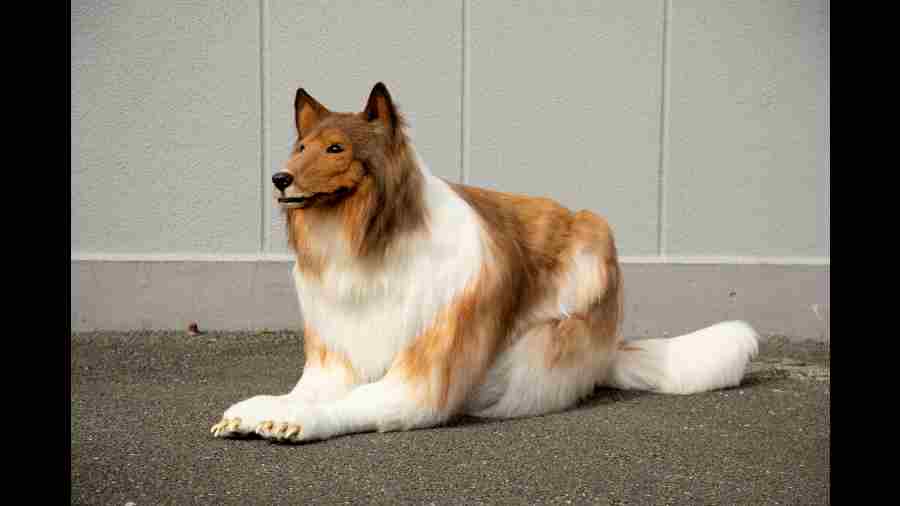 Scientists have identified a large number of genetically altered dogs living around the Chernobyl exclusion zone in Ukraine.
Representational picture
---
Published 15.03.23, 03:53 AM
|
---
Unique breed
Sir — A radioactive spider — the kind that bit Spiderman — might still be the stuff of fantasy, but radioactive dog bites might soon be a reality. Scientists have identified a large number of genetically altered dogs living around the Chernobyl exclusion zone in Ukraine. They are the descendants of strays and pets abandoned by families escaping the nuclear disaster. These canines rarely bred with dogs outside the nuclear zone, leading to the creation of a surprisingly unique gene pool. While aspiring superheroes might not have a reason to be excited just yet, scientists have recognised this as an excellent opportunity for research on the long-term effects of exposure to radiation in large mammals. This might be the key to the continuation of life in a post-apocalyptic world.
Shirin Paul, Siliguri
Rightful claim
Sir — Instead of solving the old impasse between India and Bangladesh regarding the sharing of the Teesta's waters, the West Bengal government has planned three hydropower projects in the Darjeeling hills ("Bengal's Teesta hydel plan ache for Dhaka", Mar 13). Bangladesh is a rightful claimant to the Teesta waters. These projects are expected to reduce the volume of water flowing into Bangladesh. The chief minister of Bengal, Mamata Banerjee, has been stalling the treaty. New Delhi must intervene to solve this stalemate.
Fakhrul Alam, Calcutta
Rosy picture
Sir — The latest report of the Multiple Indicator Survey by the National Sample Survey Office raises questions about the government's claim that all Indian villages became open defecation free in 2019. The process of data collection and verification of the ODF status in India was dubious. One also cannot ignore the casteism underlying the alleged ODF status — for instance, some Dalit children were killed for defecating in the open. The government's analysis presented an incomplete picture. India still has a long way to go to reach the ODF target. The government should ensure proper waste management and awareness about open defecation rather than indulge in political gimmicks. The activist, Bezwada Wilson, of the Safai Karmachari Andolan has rightly posited that given that India has around 90 lakh homeless people, it cannot achieve ODF status yet.
Ranganathan Sivakumar, Chennai
Unsafe zone
Sir — Phishing has become one of the most common online banking frauds ("New fraud tactic: threat to suspend bank account", Mar 13). Initially, scammers used to obtain personal information and bank details via fake email addresses. But they keep coming up with newer ideas to scam the public. It is hard for people who are not adept at technology to avoid these fraudulent schemes. But banks could potentially prevent these frauds, say, by integrating artificial intelligence and machine learning-enabled technology within their systems. Cybersecurity departments must also stay updated about the misuse of modern technology by fraudsters.
D. Bhattacharyya, Calcutta
Sir — The primary reason cybercrimes are able to flourish in India is the lack of a dedicated Central agency to tackle them. Pushing for digitisation without creating a safe space for consumers has made the latter more vulnerable.
M.K. Rathi, Calcutta
Gold class
Sir — The Elephant Whisperers, based on the lives of Bellie and Bomman, a tribal couple from Tamil Nadu, has won the Oscar for the Best Documentary Short Film. The couple overcame numerous challenges while raising two orphaned elephant cubs, Raghu and Ammu, in the Mudumalai National Park. Raghu was brought to the couple in May 2017 after his mother died from electrocution and Ammu came in June 2019. Bomman was an elephant mahout with the Tamil Nadu forest department and Bellie was hired temporarily to tend to the two calves. In an interview, the couple had accepted that even upon hearing that their daughter was fatally injured and admitted to a hospital, they had reached her only after tending to the two cubs. The makers of the documentary have brought to light two people who deserve immense respect.
Shovanlal Chakraborty, Calcutta
Sir — The Elephant Whisperers winning an Oscar is a watershed moment for wildlife conservation in India. It reminds us that elephants cannot be confined to national parks and wildlife sanctuaries. They are giant nomads and follow ancient routes passed down genetically. Many of these routes are now occupied by us, leaving them little space to manoeuvre. While forest connectivity is critical for conserving large mammalian species, wild spaces continue to shrink for our developmental needs.
K. Basu, Calcutta
Sir — "Naatu Naatu" has bagged an Oscar for the Best Original Song. This is a moment of pride for India. Although India produces hundreds of films every year, international fame has eluded these movies for long. Indian films will hopefully have a wider audience now.
D.V.G. Sankararao, Andhra Pradesh
Toxic flames
Sir — Unchecked urbanisation is one of the main reasons for the generation of huge amounts of waste. Recently, Kerala's Brahmapuram waste treatment plant caught fire, emitting toxic methane fumes all over Kochi. The fire, which is still raging at the over-110-acre dumpyard, is emitting a tremendous amount of heat and smog. People are temporarily leaving Kochi to avoid an adverse impact on their health — the toxins present in these fumes can cause rapid cell mutations, leading to cancer. Instead of this unscientific approach towards waste management, governments must find alternatives.
Ramesh G. Jethwani, Bengaluru