Left out: healthcare in peril
India has one of the least robust medical infrastructures globally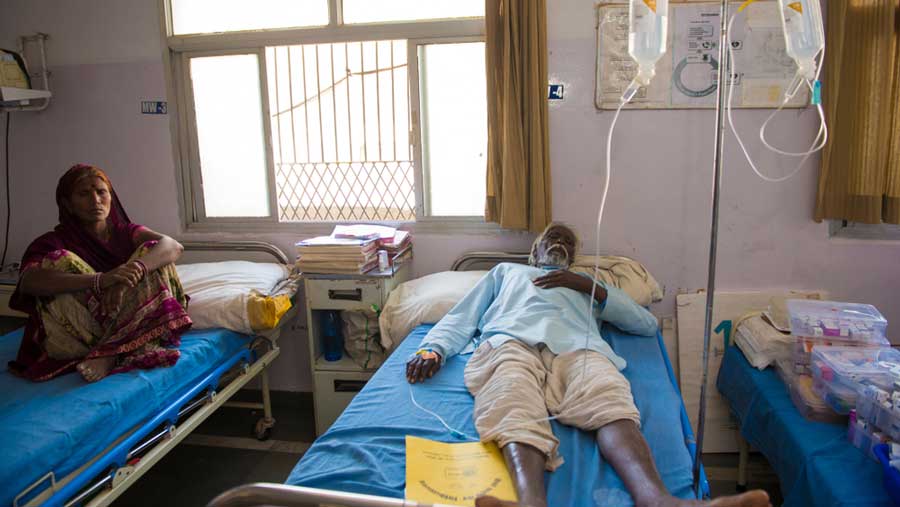 Representational image.
Shutterstock
---
Published 09.11.21, 02:31 AM
|
---
Covid-19's second wave put a massive strain on India's medical infrastructure. With just 5 hospital beds and 8.6 doctors for every 10,000 people, India has one of the least robust medical infrastructures globally. Affordability continues to be a major drawback. The health protection gap, which measures the financial stress arising from medical expenses, is alarmingly high: 37 per cent Indian households experience financial difficulties in affording healthcare.
The under-penetration of insurance remains a serious bottleneck in greater access to healthcare. Government-backed insurance schemes like PMJAY and life and accident insurance schemes like PMJJBY and PMSBY have increased coverage but insurance penetration is hovering at around 4 per cent. Lack of awareness of and transparency in claims, slow and complex settlement processes, an incentive-driven model that often leads to mis-selling and fraud further degrade the insurance sector.
India's healthcare policy must not look at healthcare and insurance in silos. Preventive healthcare should be prioritized. Regular community medical check-ups, 24/7 access to tele-medicine services and affordable medicines can reduce the financial burden of healthcare. Efforts must also be made to increase retention rates of insurance programmes. Underwriting insurance policies for tight-knit groups with similar backgrounds would be easier, less time-consuming, provide an added layer of accountability, boosting trust in the system and reducing attrition.
One-shot insurance premiums need to be reimagined. Paying annual premiums is often difficult for farmers, labourers, daily-wage workers, given their irregular incomes. Companies attempting to convert the yearly premium into small monthly instalments or bundling insurance with mobile plans are steps in the right direction. Product innovations like these could drive up adoption. Transformative products need to be conceptualized and launched to have a tangible impact on the current ecosystem.
The rapid creation of a safety net in the form of a preventive healthcare network with insurance bundled in should take precedence in India's healthcare policy to prepare it for future medical emergencies.