Just view: Priya Ramani's acquittal
The judgement is a triumph for activists, courageous lawyers and those whose support never faltered in the history of the long fight against sexual harassment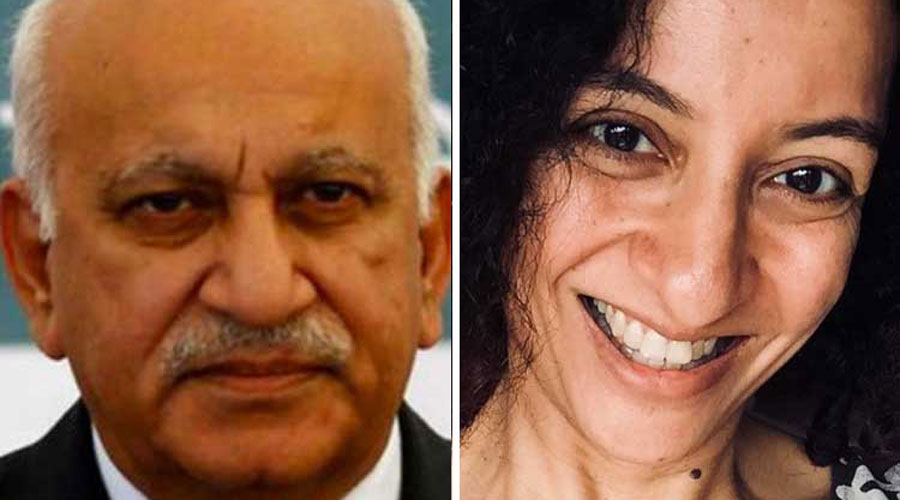 Representational image.
Telegraph picture
---
Published 22.02.21, 02:31 AM
|
---
It is not enough to speak up against sexual harassment; a woman's courage and determination must endure further ordeals. Priya Ramani's acquittal by a Delhi court in the criminal defamation case filed by the former Union minister, M.J. Akbar, for damaging his "stellar reputation" through her allegation that he sexually harassed her 20 years ago, is a victory for her steadfastness and an example of the court's wisdom. The additional chief metropolitan magistrate, Ravindra Kumar Pandey, reportedly said that the ruse of criminal defamation cannot silence protests against sexual abuse since reputation cannot be defended at the price of a woman's life and dignity. This would violate the Constitutional rights to equality. Additionally, the court felt that Mr Akbar did not have a stellar reputation since other women had similar complaints, two of whom provided testimony. The understanding of the court in this case is of overwhelming importance. Clearly, a law against sexual harassment is not enough: what is also needed is the court's wisdom regarding its significance. Society should understand the trauma sexual harassment can cause, the court said in effect, so neither the lapse of time since the abuse nor the platform she chose for her complaint was relevant. This alone is a huge step forward. The court also said that there were no Vishaka guidelines or a law to help Ms Ramani and her peers when they faced abuse. The endorsement of Ms Ramani's defence in the name of public interest, the truth and public good would be especially valuable in cases of sexual misconduct of people in power.
The acquittal is a triumph for activists, courageous lawyers and all those whose support for the cause has never faltered in the history of the long fight against sexual harassment by superiors in the profession or the work sphere — a fight that recalls figures such as Bhanwari Devi and Rupan Deol Bajaj. The court laid bare the operations of gender-based power by its comment that men well-established in society could be cruel to women. But the sense of male entitlement is not limited to the more visible social strata. Underprivileged women desperate to keep their jobs are often helpless in the face of sexual abuse. The problem of their access to justice needs to be resolved too.