Crime and Replenishment
Is there a connection between a Covid-19 broken economy, official line notwithstanding, and the surge in financial crime?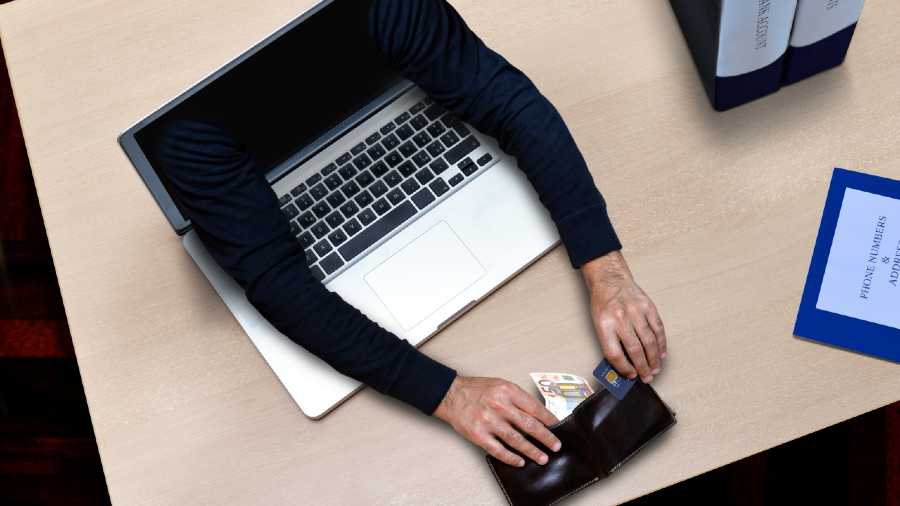 A man was arrested in Bengal's North 24-Parganas for allegedly selling one time passwords or OTPs
File Picture
---
Published 13.02.22, 12:09 AM
|
---
To miss the economy story for the crime would be a shame. Last week, a man was arrested in Bengal's North 24-Parganas for allegedly selling one time passwords or OTPs. He was using a clutch of pre-activated SIM cards to create e-wallets and perpetrate some kind of online fraud. In the past one year, reportedly, more than 2,500 people have been victims of banking and online frauds in Calcutta. We are talking a loss of Rs 8.16 crore here. Through the pandemic and the increased dependence on the Internet, online crimes have increased. Identity theft is the flavour of all of India. The Norton Cyber Safety Insights report, 2021, has to say that 59 per cent of adult Indians have been victims of cybercrime in 2020.
Grain Drain
In the second half of the 19th century, Bengal experienced food scarcity. History is witness how Midnapore, Birbhum, Burdwan, Bankura and Dinajpur were among the worst affected areas. During these stretches --- 1866, 1873-74 and 1896-97, there was an increase in thefts from granaries. In Scarcity and Crime: A Study of 19th century Bengal, A.R. Mukherjee quotes the 1867 Famine Commission Report. According to it, of the 130 cases of dacoity reported in Bankura, 83 were grain robberies. It seems several of these robbers who were apprehended by police confessed in the sessions court, pleading starvation.
Weft and warp
Historian and cultural theorist Sumanta Banerjee has written about crime in colonial Calcutta. In one of his essays, he makes the point that as a rapacious East India Company moved ahead with its urbanisation drive, uprooting people of the three villages that were reconfigured to create Calcutta, a large number of the newly dispossessed turned to crime as a means of livelihood. He draws attention to the looting of factories where clothes were manufactured and warehouses where they were stored. And while stating that the principal item of trade of British merchants in the 18th century was textiles, Banerjee cites the theory that these robbers were most likely the outraged traditional weavers of Bengal. Not all dacoity has to do with need. Many are about greed, some are about artistry. Police have to say that our OTP man from North 24-Parganas worked as a sales manager at a telecom company. He lost his job during the pandemic. To unsee the economy story and focus on the crime would be a shame and greater crime.