Injustice league: Rhea Chakraborty's bail
The toxic cocktail of political imperatives and sensationalism perpetrated by an acquiescent media has no qualms about stripping citizens' dignity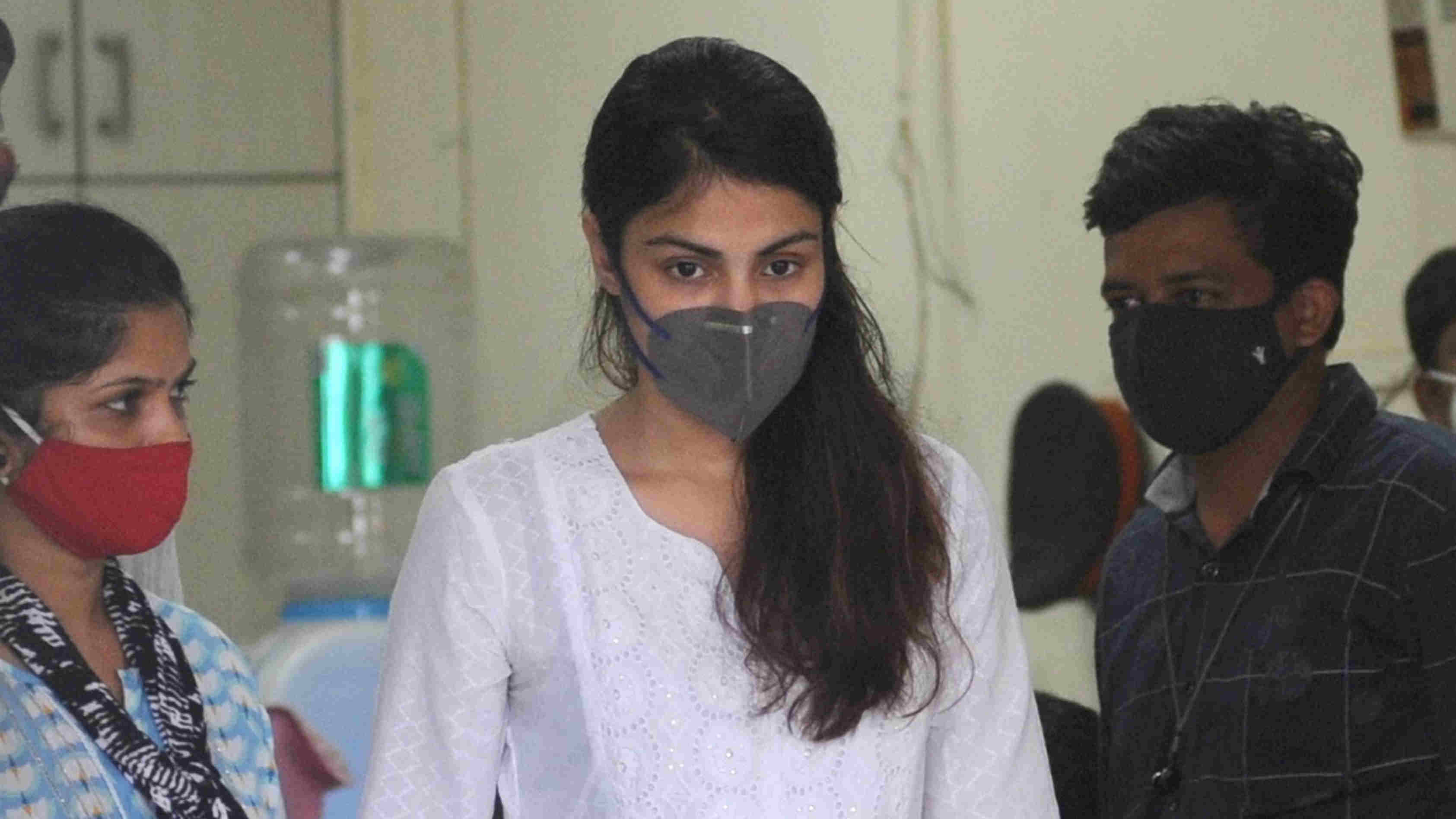 Rhea Chakraborty arrives at Santacruz police station, in Mumbai, Thursday, Oct. 8, 2020.
PTI
---
Published 12.10.20, 02:35 AM
|
---
The principle of equality is the bedrock of justice. It is pertinent that the Bombay High Court, in its welcome decision to grant bail to Rhea Chakraborty, had to reiterate this very point by saying that every citizen, whether a celebrity or an ordinary person, is equal before the eyes of the law. It is a pity that the court's humane vision is increasingly becoming a rare phenomenon in a country that seems to seek perverse pleasure from the culture of instant justice meted out by institutions eager to play judge and jury. The shrill rhetoric of 'Justice for Sushant' disseminated by a cartel of television channels with alleged blessings from the powers that be is a case in point. Nearly every allegation against Ms Chakraborty — a pawn in the Great Game — that was concocted by this vengeful nexus has now collapsed. The court found Ms Chakraborty innocent of the serious charge of drug-peddling and harbouring offenders. The Narcotics Control Bureau, which reports to its master — the Union home ministry — has now been left with egg on its face. Earlier, the forensic medical board of the All India Institute of Medical Sciences had ruled out the possibility of foul play in Sushant Singh Rajput's death. The Central Bureau of Investigation, which is looking into the tragedy, has agreed with the AIIMS's assessment and also ruled out the angle of financial impropriety on Ms Chakraborty's part.
The charges against Ms Chakraborty seem to be falling like ninepins. Unsubstantiated — motivated — allegations often do. But that should not deflect public attention from the larger problem. The toxic cocktail of political imperatives and sensationalism perpetrated by an acquiescent media has no qualms about stripping citizens' dignity — that of Ms Chakraborty in this instance — when they are at their most vulnerable. There are whispers that the entire witch-hunt against Ms Chakraborty was orchestrated to score political points. Bihar — the late actor's home state — is bound for polls; additionally the ruling dispensation in Maharashtra needed to be cornered as well. A large segment of the media that takes its role of cheerleading for this government willingly played accomplice. Truth and justice are the inevitable victims of this kind of complicity between the pillars that claim to hold the edifice of democracy aloft. The 'Injustice for Rhea' campaign is only one instance of this wicked subversion in recent times.