Green gold
Under the theme, 'Be better, together — for the planet and the people', the Tokyo Olympics are set to be the most sustainable and environment-friendly Games ever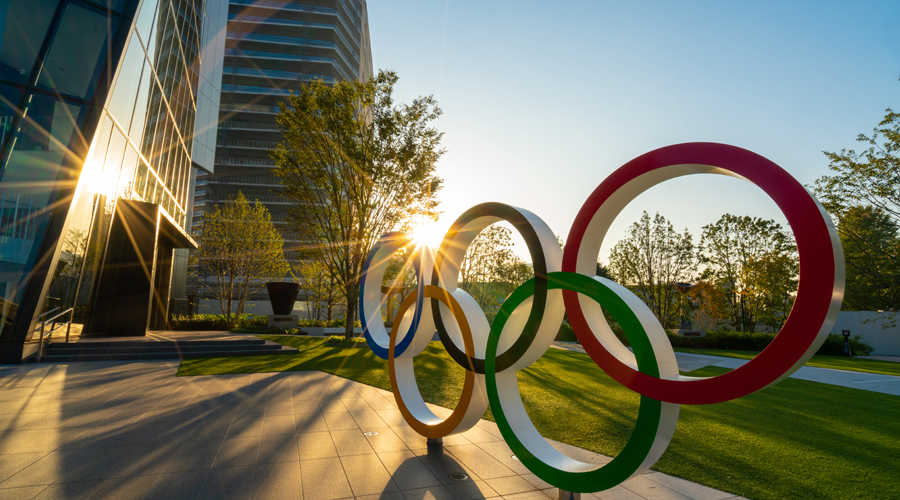 ---
Published 23.07.21, 12:18 AM
|
---
We keep buying smarter phones or better laptops, but what happens to our scrapped devices? Well, when the top athletes of the world contest in Tokyo, they would essentially be fighting for some recycled mobile phone or laptop. The organizing committee conducted the Tokyo 2020 Medal Project to collect small electronic devices from all over Japan to produce the Olympic and Paralympic medals. Under the theme, "Be better, together — for the planet and the people", the Tokyo Olympics are set to be the most sustainable and environment-friendly Games ever. About 32 kilogrammes of gold, 3,500 kg of silver and 2,200 kg of bronze, the metals required to manufacture the approximately 5,000 gold, silver and bronze medals, have been extracted from 78,985 tonnes of used devices collected between April 2017 and March 2019 from wards, cities, towns, villages and 6.21 million used mobile phones collected by NTT DoCoMo shops across Japan, all contributed by people.
Efforts towards sustainability, which will be part of the legacy of the pandemic-hit Tokyo Games, do not stop there. Uniforms for the Olympic torch relay were partially produced from recycled plastic bottles, and the victory ceremony podiums are being made from recycled household and marine plastic waste — around 45 tonnes of household plastic was contributed to create the 100 podiums.
But how serious is the problem of electronic waste. Waste from equipment like general consumer electronics, computers, laptops, tablets, mobile phones, white goods and industrial grade electronics is hazardous owing to the presence of deadly chemicals and metals; long-term exposure to these substances causes serious health risks. How big is the threat? According to a report by the Associated Chambers of Commerce and Industry of India, 44.7 million metric tonnes of e-waste was generated worldwide in 2016; the amount is expected to grow at a 3.15 per cent compound annual growth rate. The United Nations University compared the weight of 2016's e-waste to "nine Great Pyramids of Giza" or "4,500 Eiffel Towers". It is estimated that by 2021, global e-waste will have risen to 52.2 MMT. The increased digital dependence owing to the pandemic would result in more e-waste.
India, China, the United States of America, Japan, and Germany are the top five e-waste generating countries. India's e-waste was estimated to increase to 5.2 MMT by 2020 from 2 MMT in 2016, mostly because of economic growth and changing consumption patterns. Computer equipment account for almost 70 per cent of this e-waste, followed by phones (12 per cent), electrical equipment (8 per cent), medical equipment (7 per cent), and household items. China, Peru, Ghana, Nigeria, India, and Pakistan are also the biggest recipients of e-waste from industrialized countries.
However, a meagre 1.5 per cent of the total e-waste generated in India is recycled through an institutional process, and most of the e-waste gets channelized into the unorganized sector where low-cost, rudimentary methods are used to recover valuable material. The remaining parts are thrown into rivers and drains, or disposed of in solid waste dumps. Burning of e-waste generates toxic fumes, while its disposal in water bodies degrades soil and water quality.
Development and implementation of low-cost and environment-friendly recycling and disposal infrastructure are a must. In 2017, scientists at IIT Madras came up with a novel technique where e-waste can be used as a resource not only to treat waste water but also to generate electricity simultaneously. The world's first microfactory for converting e-waste into reusable materials has been opened in Australia. South Korea managed to recycle 21 per cent of its 0.8 MMT of e-waste. Effective collaboration with the industry is needed. One needs more and more innovative ideas. But for the time being, Japan gets a gold medal for sustainability.