Game on: Editorial on Sri Lanka crisis even after Ranil Wickremesinghe takes reins
In reality, the new president remains deeply unpopular in island nation, where he is seen as an ally of the Rajapaksas for helping them keep the government afloat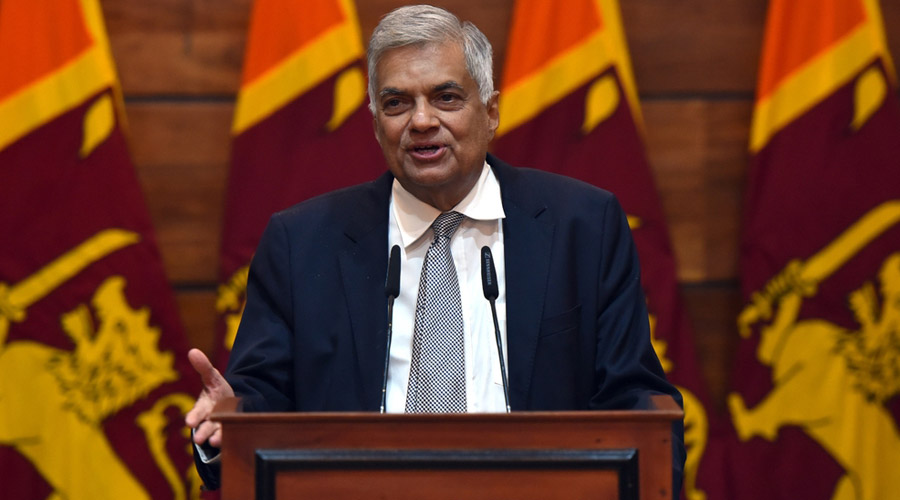 Ranil Wickremesinghe.
File photo
---
Published 22.07.22, 03:31 AM
|
---
Sri Lanka's Parliament has chosen the six-time prime minister, Ranil Wickremesinghe, as the country's new president, with the task of leading the island nation through a period of unprecedented tumult. Mr Wickremesinghe, who defeated two other candidates, replaces the discredited former president, Gotabaya Rajapaksa, who fled the country after months of protests that have unified the nation over the government's failures that led to a collapse of Sri Lanka's economy. Yet, while this could be a moment for the country to begin anew, there is also the risk of an out-of-touch political class misreading the public mood — a mistake that would propel Sri Lanka deeper into crisis and further away from any solution to its economic woes. Mr Wickremesinghe informed fellow members of Parliament that it was now time to heal the divisions. In reality, Mr Wickremesinghe remains deeply unpopular on the Sri Lankan street, where he is seen as an ally of the Rajapaksas for helping them keep the government afloat. His appointment as president smacks of traditional political deal-making rather than reflecting on the sentiments of the surging ground-up democratic activism. Mr Wickremesinghe's party was wiped out in the 2020 polls, when he lost his own election. He has been chosen president by Parliament — not by the people.
Against that backdrop, it will not be surprising if Sri Lanka's protesters refuse to accept Mr Wickremesinghe as their president. Within Parliament, the absence of any elected MP from his own party means that the new president will remain completely dependent on support from the ruling Sri Lanka Podujana Peramuna of the Rajapaksas. It is hard to see how Mr Wickremesinghe can meaningfully seek legal accountability from the former rulers of Sri Lanka in these circumstances. With the country likely to remain a political and economic tinderbox, India must tread with caution. Already, its high commission in Colombo has had to deny local reports suggesting that New Delhi was trying to line up Tamil MPs behind Mr Wickremesinghe's chief opponent. So far, India has done well to provide $3.8 billion in aid to its struggling neighbour while refusing to take sides, at least publicly, in Sri Lanka's domestic politics. New Delhi has insisted that its commitment is to the people of Sri Lanka and to democratic values. It must continue with that position. Sri Lanka's future is at stake, as is India's credibility in its neighbourhood.