Editorial: Wrong signal
The need to revive civilian militias in J&K is questionable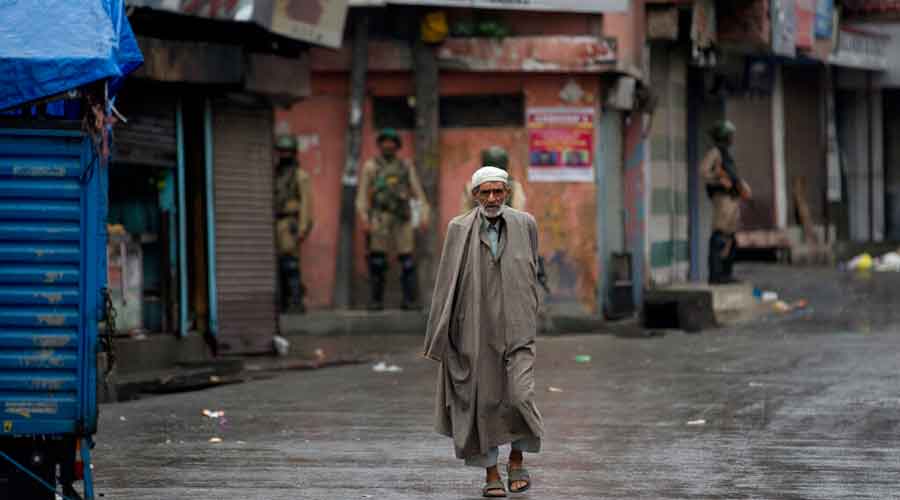 Representational image.
File picture
---
Published 10.03.22, 01:38 AM
|
---
The Union ministry of home affairs has given a green signal to the administration to revive village defence groups in Jammu. There seems to be a twin objective here: one is economic; the other pertains to security. The government is of the opinion that these local security bodies — they were first formed during the blood-soaked mid-1990s to take on militants — would complement the existing security structure and provide a source of livelihood for ordinary people. It has been decided that the VDGs would function under the supervision of a higher security apparatus and that their personnel would receive monthly stipends. The revised scheme, reportedly, would come to fruition after the high court is appraised of the development. In spite of the assurance, this is a worrying development, not the least because of the chequered history of civilian militias in the region. The principal reasons behind their disbandment were allegations of excesses and irregularities. Several cases of violence had been lodged against members of these militias; recruitment, apparently, was also a partisan affair with some communities being prioritized over others. A relevant — fundamental — question needs to be raised in this context. Jammu and Kashmir is a heavily militarized space. Its strategic location and restive history have been cited as reasons for the presence of the boots on the ground. What is the need then to raise or revive civilian militias? Does that mean that there is now a heightened security threat? What, then, can be said of the repeated statements pledging 'normalcy' there by the Narendra Modi government?
That is not all. People's militias — India's experience of these institutions has been far from pleasant — are a constitutional aberration. This was exactly the point that the Supreme Court made in its historic judgment on the Salwa Judum in Chhattisgarh. The wise bench had observed that the effectiveness of that people's militia was of secondary importance: what needed to be acknowledged was the extensive damage that the Salwa Judum had inflicted upon the social order and its inconsistency with fealty to the Constitution. There is no reason to think that such an argument does not hold true in the case of Jammu's VDGs. A crisis in security, which triggers unprecedented policy formulations, is often the result of encroachments upon individual liberties and the social order. Jammu and Kashmir is a case in point.