Editorial: Shared freedom
Artistes can create freely when they have the right to offend.That right is also a basic tenet of free society as a whole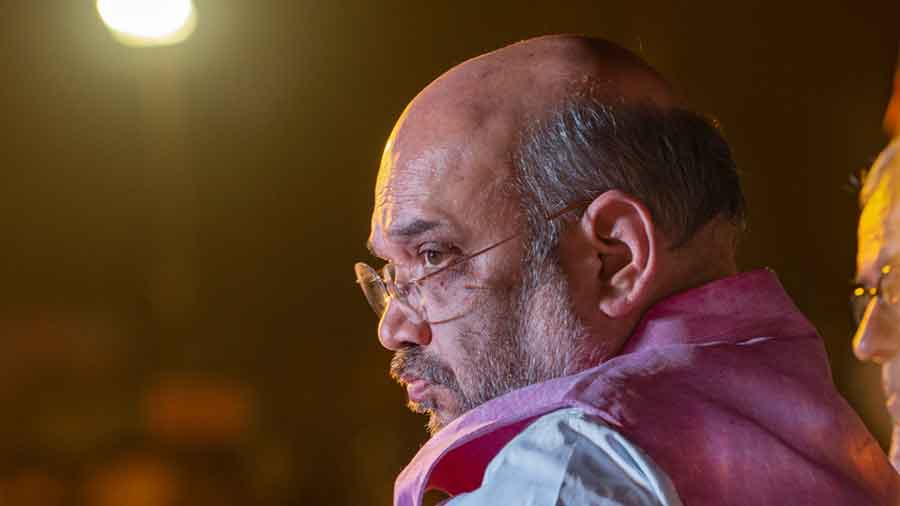 ---
Published 15.08.21, 01:34 AM
|
---
Art provokes. It challenges prejudices, pushes the boundaries of settled thought and discovers new forms and modes — all of which can cause discomfort, even anger. The transgressive nature of creativity can only flourish when the artist has the right to offend to some extent, according to Akhil Sibal, an advocate who had defended M.F. Husain when his works attracted the charge of obscenity. Mr Sibal deplored the fact that artists tended to sanitize their work amid increasing intolerance and the threat of the law. Husain's career demonstrates that the use of the law by the most intolerant elements in society has a long history in India. This is more common now, affecting not just films or music or story-telling, but laughter too. For comedy, especially stand-up comedy, has grown into a tool of witty criticism. Without a law against laughter, the State's disapproval may yet be manifested through laws penalizing the hurting of religious sentiments, for example, as in the case of the arrest of the comic artist, Munawar Faruqui, earlier this year. He was arrested for allegedly insulting Hindu deities and Amit Shah.
Mr Sibal referred to the critical, free thinking aspect of art. But this should thrive beyond art too. Are Indians truly independent from that viewpoint? There can be no absolute freedom, of course; in a democracy, each citizen's freedom is bounded by that of others. This principle envisages a tolerant, diverse co-existence, within which everyone is free to express themselves, argue or differ. This is enumerated in Article 19 of the Constitution. The limitations to freedom that it itemizes, however, are so phrased as to allow subjective interpretations — sovereignty and integrity of India or the security of the State can mean different things to different regimes as, for instance, can public order, decency and morality. The Constitution-makers had looked ahead at a time of hope in spite of the blood spilled in order to reach the tryst with destiny; they had not imagined that phrases in the Constitution and related sections in the Indian Penal Code — penalizing alleged hate speeches or threats to the interests of the State for example — would be used with deliberate misdirection to fetter society. Independent India was envisioned as a secular democratic republic, not a Hindu rashtra.
Specific definitions and the revival of institutional checks and balances would erase the grey areas that allow the misuse of provisions and laws. Only then can the violence of dominant groups be punished instead of dissenters and activists being imprisoned. The right to offend is a fundamental tenet of a free society. That Indians baulk at saying or creating anything that is critical of the majority religion or the ruling party and its policies are indications of how far the country has slipped on the path to freedom and equality. To celebrate India's independence today would be to ensure also that the promises of the Constitution are fulfilled.