Editorial: New class
It is urgent to focus on bridging the learning gap through methods that would help all children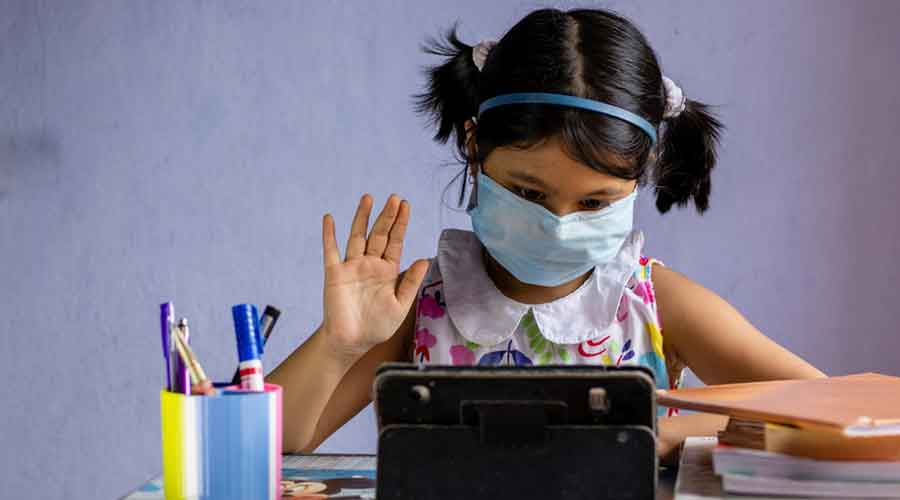 Digital access might be impaired by many factors, such as lack of connectivity; but the most basic reason is sheer lack of a device.
Shutterstock
---
Published 14.02.22, 12:26 AM
|
---
The unhappiest birds are the first to come home to roost. The latest Annual Status of Education Report for Bengal laid bare the long-feared damage to foundational learning caused by the absence of in-person classes for almost two years. Children from rural Bengal, particularly those from poorer households, have suffered the most, mainly because teaching was shifted to the digital mode. Not every household could afford a smartphone, data packs and repeated recharging; not every child — especially if she were a girl — could access the smartphone in the home when there was one. There was also the lack or irregularity of connectivity. A Unicef study in March 2021 had expressed the fear that millions of impoverished children would drop out of school worldwide during the school-closure; in India, 247 million children would be affected. The ASER study confirms these fears and in August 2021, the government said that 15 crore children were out of school.

The ASER study for West Bengal follows those for Karnataka and Chhattisgarh, all indicating how enormous the learning gap between children from privileged and underprivileged families has become. Achievement levels in Bengal were already poor; those have dropped further, with even fewer Class V children able to read Class II texts or Class III children able to do simple subtraction than in 2018. The economist, Abhijit Vinayak Banerjee, said that children who have fallen behind should be taught from the level they had reached earlier instead of focusing on grade-level curricula straight away. Undoubtedly this is the only way out, but how will it be achieved in a country where the teacher-student ratio is poor or uneven according to a 2021 Unesco report, with quite a few single-teacher schools as well? It is urgent to focus on bridging the gap through methods that would help all children to reach grade level within a fixed time. This will require either more teachers or, perhaps, a redistribution of available teacher-power. Defeating the digital divide would also mean bringing all children back to school. Income loss in households has led to many children starting work and minor girls being married off. This is a huge, if silent, tragedy that the government must aim to reverse.