The virus in homes
The insecurity of women and children is a telling commentary on the health and wholeness of the societies we have created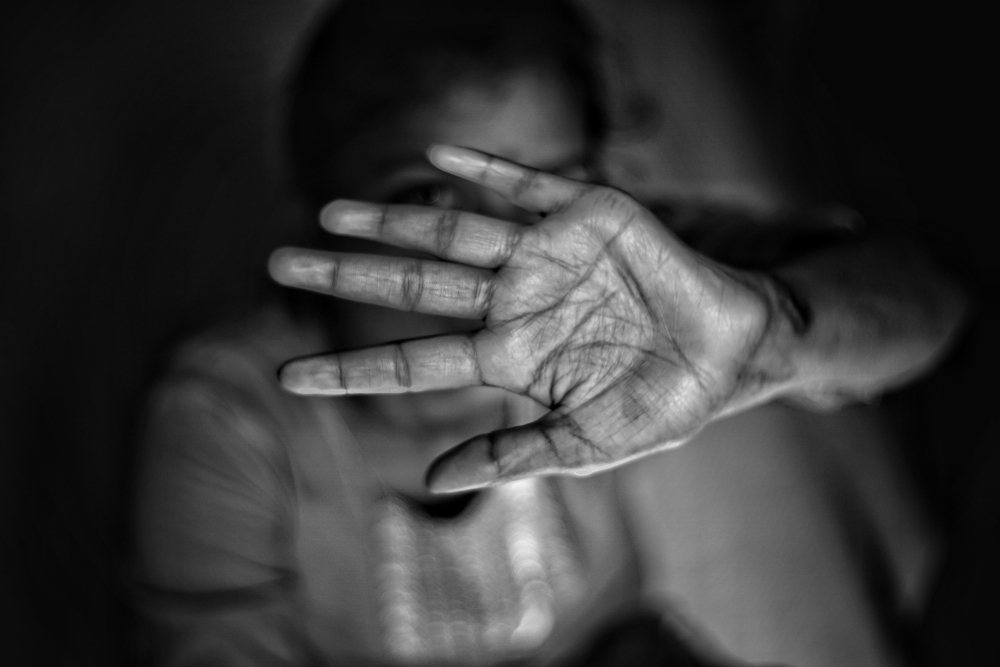 Women and children are facing unprecedented levels of domestic violence, ranging from physical abuse and threats of murder to the denial of medical help for those who have caught the infection.
Shutterstock
---
Published 06.05.20, 09:25 PM
|
---
Human beings are creatures of habit. Disturb settled habits, and you can knock them over. Reports from various parts of the world indicate that domestic violence is rising alarmingly in the wake of the lockdowns in force. Much like the coronavirus, it was China that reported this social malady first. Women and children are facing unprecedented levels of domestic violence, ranging from physical abuse and threats of murder to the denial of medical help for those who have caught the infection.

This is strange. The worry universally was that lockdowns would crush individuals with loneliness. How would they cope with the mountain of time that had suddenly descended upon them? How would they endure a life of confinement? What was overlooked was an equally serious problem: the pain of living together. Which is the greater problem — being alone or being with one's spouse? What does this inability to endure, much less enjoy, each other's company indicate? What are the ingredients of this hell-broth?
From a human and emotional point of view, togetherness is the very banquet of life. No individual is complete by design; the purpose being the establishment of complementary partnerships. Human relationships are not merely a contractual arrangement; they are an investment in attaining wholeness. But wholeness in relationships is dependent on reciprocity — the ability to go out of one's own self and attain oneness with the other. The alternative to this is the parasitic model. When healthy interdependence based on reciprocity is not obtained, resentment begins to simmer in relationships. This may not lead to divorce, but the relationship languishes in a precarious state.
This weakness is vitiated by a psychological factor: inferiority complex riddled with emotional immaturity. For a variety of reasons, men are more prone to this inner deficiency; all the more so if their wives are better employed, or socially accomplished. In a majority of cases, individuals try to compensate for their inferiority by assuming airs of superiority. In cases where the individuals are unable to do this for whatever reasons, they tend to develop a proclivity to use violence as a coping and compensating strategy. Their spouses, unless they have the initiative to break out of abusive relationships, live in a perpetual state of domestic insecurity. Social spaces and professional networks have a palliative effect on emotionally unstable and violence-prone individuals. Under lockdown, when such vents of individual energy are shut, they are denied their therapeutic spaces.
There is a cultural factor as well. Routine work makes people mechanical. The good thing is that this improves efficiency. The bad thing is that it makes individuals mechanical. A machine can function only as it is designed. If a cog fails, the whole thing can grind to a stop. Humans face a similar plight. Functional efficiency at work needs to be complemented with nourishment that is emotional, intellectual, social and spiritual.
The culture we live in today is distinguished besides by its taste for indulgence and a corresponding over-elaboration of the means for living. The urge to gratify animal passions is overwhelming. The need to enrich one's intellectual and moral life is neglected in the process. A life of indulgence is inimical to the development of one's inner strength, which is a basic tenet in Indian spirituality. It also deadens one's wider sympathies. Strength of character and social health stand on three pillars: humane manners, simple lifestyle and a caring spirit. There is a need, hence, to cater to the development of our social sense, our approach to work, and our capacity for love and relationship. These should not be taken for granted, but inculcated through appropriate nurture and education.
There is a domestic echo to this cultural problem. Today, we do our best in building or acquiring houses; but we are indifferent to the need to transform houses into homes. A home is much more than a building and all the amenities it holds. It is relationships, it is sharing, it is struggling and growing up together, it is the irradiation of the material with the splendour of the spirit. Short of this, a house accommodates a bare shell of existence which is never free from tensions and resentments of diverse kinds. It resembles a dry powder-keg. A spark is enough to set off an explosion.
Finally, domestic violence exists within the larger matrix of the culture of violence. Tellingly, at the outset of the coronavirus outbreak, long queues were seen outside gun shops in the United States of America. Citizens lined up to get hold of the deadliest weapons on offer for self-protection. They can't be blamed. They were frightened. All the same, it reflects poorly on the nature and culture of that society. It cannot be that a society of violence is created and, at the same time, houses are expected to remain untouched by that virus. Social ills, too, are infectious. They infiltrate houses many of which are asymptomatic carriers.
The insecurity of women and children in their own homes is a telling commentary on the health and wholeness of the societies we have created. Beyond the agenda of combating and eradicating the coronavirus and the other contagions to follow, we must address the need to promote social immunity against the correlative infections they highlight.