Clean air is a fundamental right, integral to the idea of citizenship
Elected representatives at every level should be held accountable and punished for breaches in this contract between the people and the State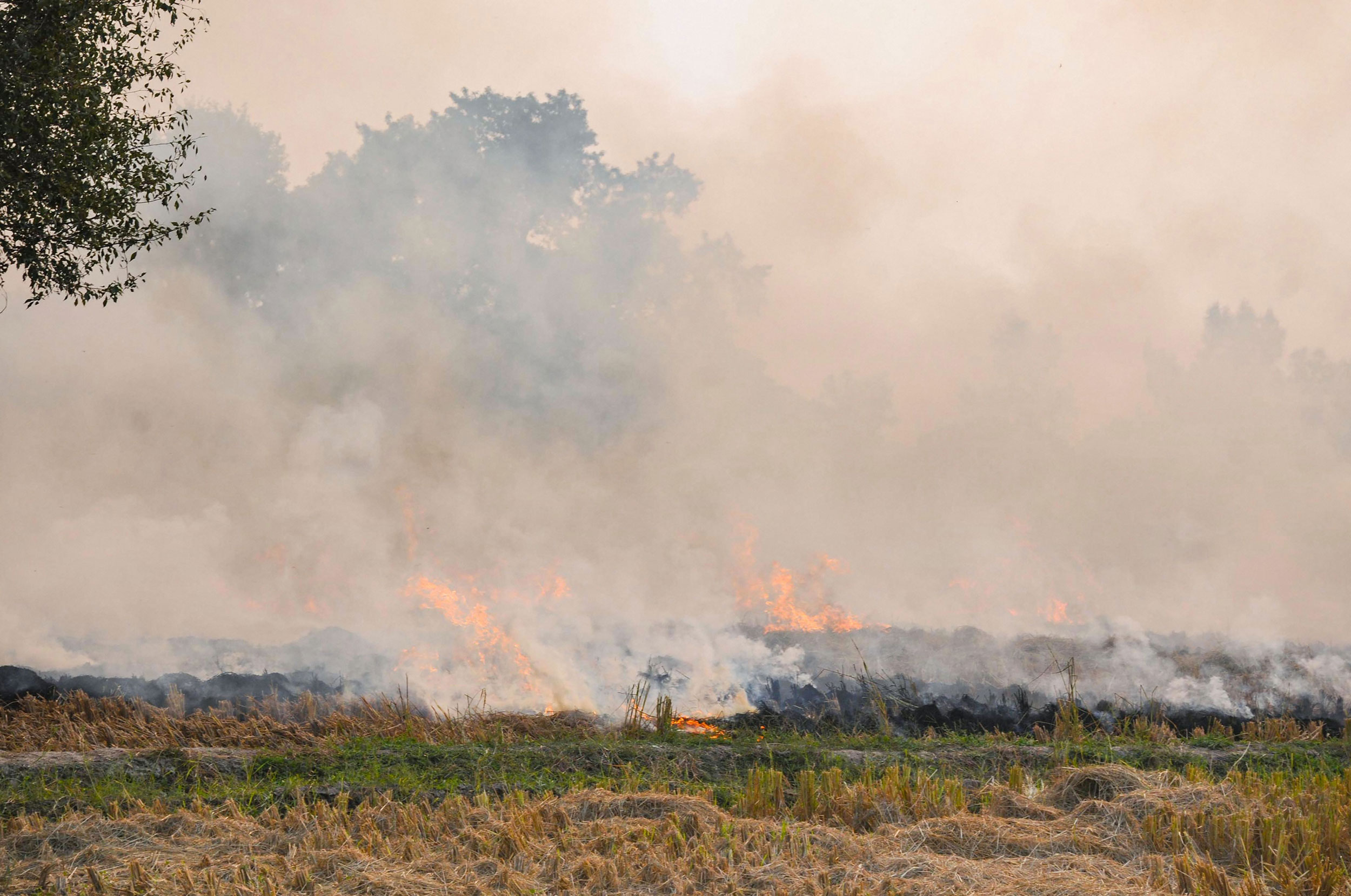 Paddy stubble burns in a farm on the outskirts of Amritsar on October 31, 2019. Delhi is being choked, as is the case now every year, with smog, some of which is undoubtedly the result of the burning of stubble in Punjab.
(PTI)
---
Published 05.11.19, 07:25 PM
|
---
The Union health minister has suggested, in all seriousness, that fellow Indians should consume carrot in greater quantities to survive pollution. Even though this is the time to wield not the carrot but the stick to enable large parts of the country to breathe. Delhi is being choked, as is the case now every year, with smog, some of which is undoubtedly the result of the burning of stubble in neighbouring Punjab. Meanwhile, Calcutta has been left battling the scourge of sound pollution well after Diwali. On a festive occasion, worshippers descended upon Rabindra Sarobar, a rare verdant stretch in the city, polluting the waters with plastic bags and bottles and mauling the green. Strictures imposed by the National Green Tribunal banning pujas, picnics and other such social events are, evidently, meant to be disrespected, both by citizens and the government that has been elected by them. Only a small part of the shared misery of Delhi and Calcutta — is not pollution a great leveller? — can be attributed to the changing weather. Complicity, among institutions, administrators and citizens, lies at the root of India's pollution challenge which, according to some estimates, kills one child every three minutes in the country. Yet the buck continues to pass, as has been observed by India's highest court. The Punjab government has declared that it will take stern action against thousands of farmers. The cultivators, many of them are marginal farmers, complain that the lack of subsidies has forced them to burn stubble. The prime minister may have unveiled ambitious plans to tackle climate change but his government and those that ruled earlier have not remembered to either modernize India's Air Act of 1981 or arm the pollution boards to be effective watchdogs. Polluting industries continue to resist the adoption of cleaner technology, profiting from the weak implementation of legislations.
What is common to these myriad negligences is the element of criminal indifference. Clean air is a fundamental right, integral to the idea of citizenship. Elected representatives at every level should be held accountable and punished for breaches in this contract between the people and the State. But this kind of deterrence can work when the people themselves are willing to press for such a rightful demand. Unfortunately, the environment and its destruction are yet to become a critical part of India's political discourse. The sulphur in the air would persist as long as ignorance, institutional indifference and cosmetic interventions do.