Begin the show
Drag is assumed to be a Western import in India but it has been a part of Indian art, folk, and religious traditions for centuries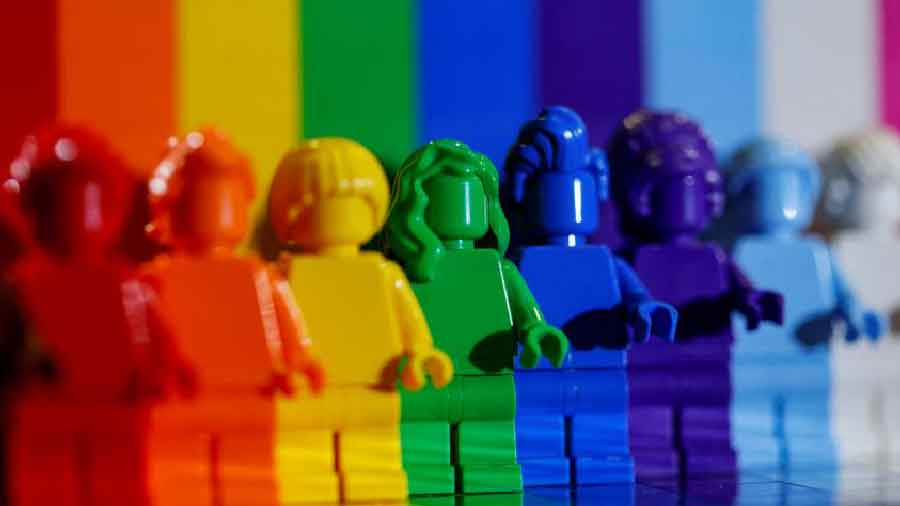 Modern drag shows have a sizable LGBTQ+, metropolitan audience.
File Photo
---
Published 17.11.22, 04:25 AM
|
---
In all nations and civilisations, one feels the pressure to be either masculine or feminine. But what if you are both and you are neither?
Drag is a gender-bending art form that challenges socially constructed gender stereotypes through gender displays that are usually associated with traditional femininity and institutional heterosexuality. The artists dress up and wear make-up to exaggerate a specific gender identity, usually perceived to be that of the opposite sex, and it is performed not just for entertainment but also as a form of self-expression and celebration of LGBTQ+ pride. According to Judith Butler, "...[D]rag is subversive to the extent that it reflects on the imitative structure by which hegemonic gender is itself produced and disputes heterosexuality's claim on naturalness and originality." It forces the audience to explore the nature of their own sexuality while assisting the performers in their activism.
Drag is assumed to be a Western import in India but it has been a part of Indian art, folk, and religious traditions for centuries. The major difference between the drag cultures of India and the West is in the context in which it emerged. Unlike the underground drag subculture that evolved in a largely homophobic environment in the West, in the Indian context, contemporary drag is emerging in a milieu where some civil rights have already been extended to queer and trans individuals. With the recognition of transgender individuals as citizens by the Supreme Court and the decriminalisation of homosexuality, drag became more visible and competitive but India, unfortunately, does not have enough venues for drag performances.
The absence of information on gender-subversive practices in India notwithstanding, gender and sexual non-conformity were never subject to legal laws until India encountered a colonial governance. The ancient Hindu treatise on dance, Natya Shastra, refers to a variety of performative techniques that were not restricted by the performer's gender or sex. Numerous indigenous and folk performative traditions in India— Kaniyan Koothu in TamilNadu and Launda Naach in Bihar — also question conventional gender roles. 'Neodrag', however, is different from the more established forms of gender-disruptive performance traditions. The majority of contemporary drag performers reside incities and are members of upper-caste groups unlike the performers of Launda Naach who come from underrepresented castes and rural areas. Modern drag shows have a sizable LGBTQ+, metropolitan audience while the traditional gender-subversive arts draw country folks and a straight male audience. It would be incorrect to ignorethe diverse drag traditions deeply ingrained in India's history and culture as well as LGBTQ+ artists who have been performing drag. Keshav Suri popularised drag by opening a chain of nightclubs in various cities for drag performances. However, its dominance over the drag scene led to elitism as well as the marginalisation of other drag performances.
Queer people have been the target of violence for their sexuality throughout history. Interestingly, the world of drag constitutes a little pocket untouched by the shame and the stereotypes imposed by cultural norms. Drag aids in dismantling the categories that people choose to categorise one another, thereby shattering stereotypes, injustices, patriarchy, social constructs, and misogyny. The concept of drag is itself a form of rebellion. Many Indian drag artists have claimed their space without letting go of the Indian culture that they represent through their performance. One doesn't have to be queer to do drag. The whole idea behind drag is to create an inclusive space. Since the art form is essentially centred on gender, performing drag can better our understanding of how we comprehend gender and how much of it is conditioned. The drag culture is yet to become well-established in our nation. It's time to bring Indian drag into the open as we have incredible drag performers laying the groundwork for upcoming queens.