Editorial: All work
Poverty, inequality, social discrimination and the lack of access to schooling have always been driving forces in the perpetuation of child labour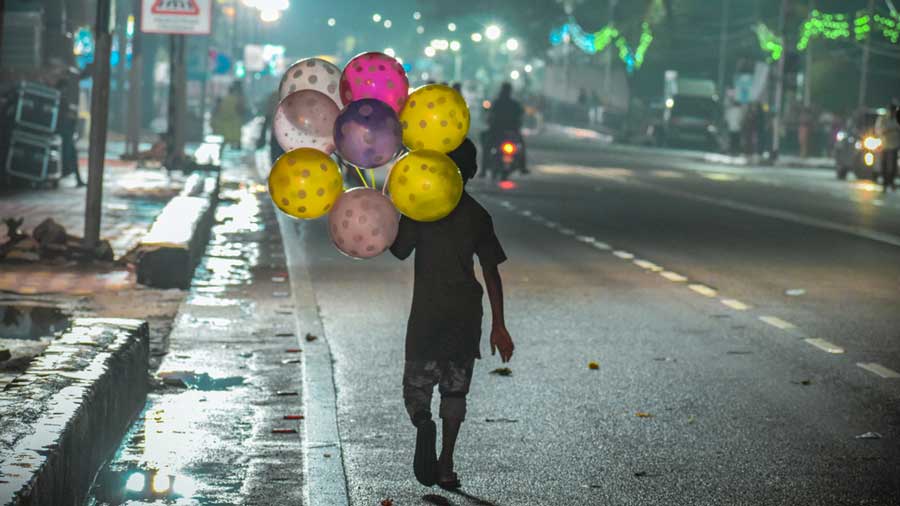 Representational image.
Shutterstock
---
Published 24.08.21, 12:27 AM
|
---
The kids are not alright, especially in an India reeling under the effects of a global contagion. This has been borne out by a report by the International Labour Organization and Unicef — it was published earlier this year — that estimated that 16 crore children around the world were working as labourers at the beginning of 2020. That is not all. Nearly half of the minor workers, numbered at 7.9 crore, were employed in hazardous occupations, with reports suggesting that a further 89 lakh children would become child labourers by the end of 2022. The last census had pegged the number of child labourers in India at 1.01 crore; this figure would have grown exponentially in the past decade with the intensification of the causal factors pushing children into the worst forms of labour.
Poverty, inequality, social discrimination and the lack of access to schooling have always been driving forces in the perpetuation of child labour and allied evils such as child marriage and trafficking. In 2017, the Centre had released data regarding such challenges plaguing children in 409 districts in India and had laid out guidelines for action under headers such as 'survival', 'education and development', and 'protection and participation'. However, plans for giving children healthy lives and universal education are being consistently derailed by large-scale institutional failures. The resultant irony is stark: India has the highest number of laws against child labour in the world while also having the highest number of minor labourers. There are chinks in the law too. For instance, while the Child Labour (Prohibition and Regulation) Amendment Act prohibits children under 18 from being employed in hazardous occupations, they are allowed to work in 'family enterprises'. Such loopholes allow for children — especially those from poor families trapped in intergenerational debt bondage — to slip through the cracks. The pandemic has exacerbated these problems. The closure of schools and the advent of online classes have put education beyond the reach of children with little or no access to the internet or digital gadgets. They, along with those who lost one or both parents to Covid-19, have been at increased risk of being pushed into work deemed illegal. The problem is layered and needs interventions at multiple levels. Campaigns against child labour and early marriage must be accompanied by the realization of universal education as well as economic security for the underprivileged.