Urban mobility shifts gear in Bhubaneswar
The launch of the Mo Bus and Mo Cycle has transformed Odisha's capital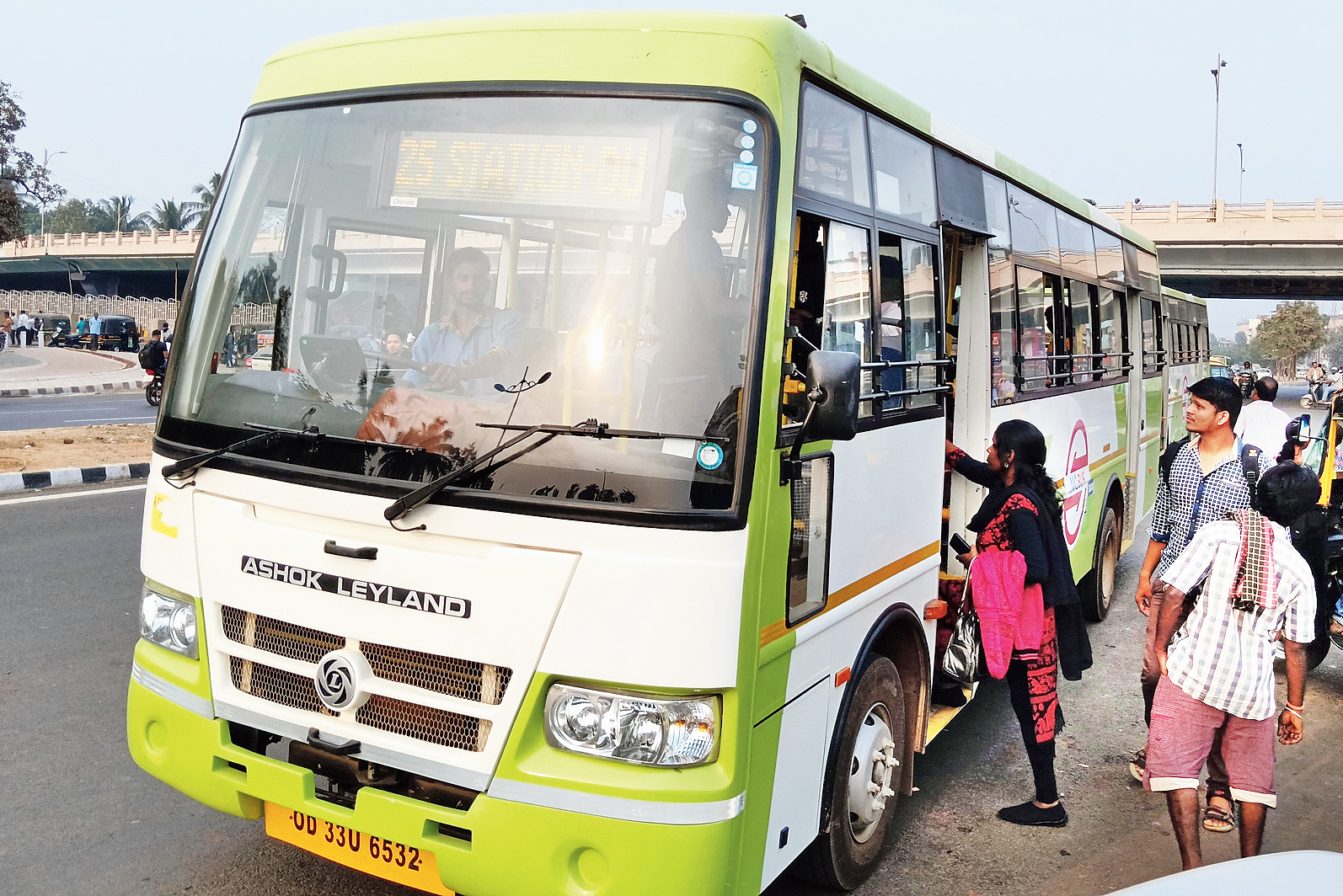 Smooth travel: A Mo Bus in Bhubaneswar.
Ashwinee Pati
---
Bhubaneswar
|
Published 13.12.18, 08:31 PM
|
---
Urban mobility in the state capital has changed big time with the launch of the Mo Bus and Mo Cycle projects.
A status and usage report of the Bhubaneswar Smart City Limited, which has executed the projects along with the Capital Region Urban Transport (Crut) and Bhubaneswar Development Authority (BDA), has revealed that both the services have won the appreciation of a good number users. The report said that since the launching of the Mo Bus service on November 6 with 125 new buses, the number of riders has crossed 50,000 with a daily average of 1,000 commuters.
At present, the new technology driven buses are operating on 12 routes connecting almost all the major parts of the city with Master Canteen terminal and Baramunda. The buses are also running on the most sought-after routes such as Kalinga Nagar, Kalinga Vihar and Chakeisiani on the city outskirts.
Similarly, the report of Mo Cycle programme revealed that the usage has gone up since its launch. It stated that the cycles have done 4,000 trips that mean 11 rides per bicycle per day. The registration for Mo Cycle app has reached 20,000.
"It has been a great start for the Mo Cycle programme and it is heartening to see so many people choosing to ride cycles for their everyday trips. Our aim is to nurture an enthusiastic cycling community in the city," said Krishan Kumar, Crut managing director.
Sources said that a separate survey on user satisfaction has rated the Mo Cycle favourably. The programme has scored 47 per cent on convenience, 24 per cent on affordability and 30 per cent on green parameter.
Crut's public bicycle sharing expert Anuj Malhotra said if people were finding the service convenient, it indicated that the initiative would achieve its objective of becoming an alternative transport system.