The mood is Mahari
Better known as the mother of Odissi, the age-old Mahari dance form was celebrated in the city yesterday.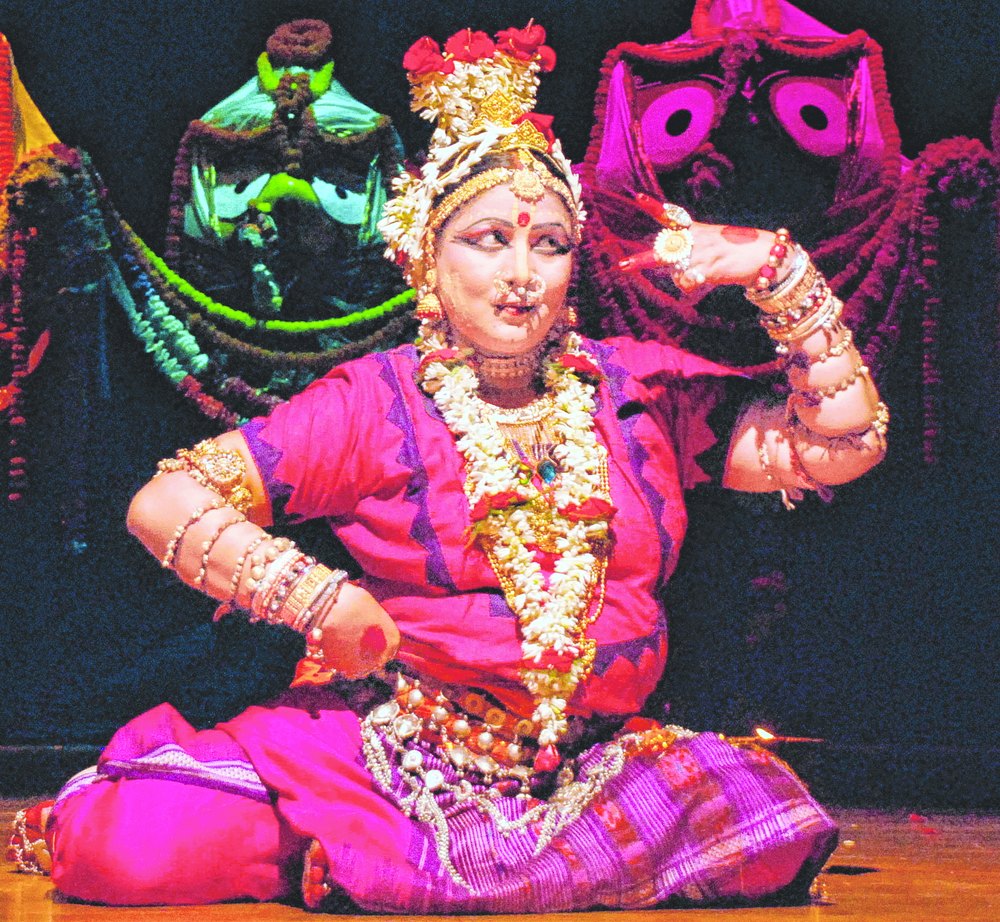 ---
---
Bhubaneswar, April 27: Better known as the mother of Odissi, the age-old Mahari dance form was celebrated in the city yesterday.
One of its leading torchbearer, dancer Rupashree Mohapatra delivered an electrifying performance at the Rabindra Mandap on the occasion of the 6th Shree Mandira Mahari Parampara.
Mahari originated in the Jagannath temple in Puri as a ritual dance for the deities.
As many as 16 dancers of Mohapatra's Rupashree Kala Mandir that was also the chief host of the concert performed at the event. They were successful in mesmerising the performing art lovers of the city. The dance items included compositions performed by devadasis or temple dancers in ancient times during special festivals. Since the Chandan Yatra is currently going on, most of the dances corresponded to the rituals associated with the festival.
"During Nabakalebar, Mahari takes a different form. The changing of the wooden idols marks the sad event of the Lord leaving this world. It includes songs and dances that are apt for the moment. And when the new idols are installed at the temple, a different set of dance compositions are performed," said Mohapatra, whose institute is the only Mahari academy.
"Mahari, which is derived from the words mahaan naari (divine woman), is considered the mother of Odissi since this temple dance laid the foundation of the classical dance form," she said.
She had learnt Mahari from Sashimani Devi, who passed away recently and was the last devadasi of the temple. "I would always take her blessing before the start of this annual event. I miss her this year but I hope her soul is guiding me," said Mohapatra.
Mohapatra teaches a number of young students at her dance schools in Puri and Bhubaneswar.
The audience was enamoured by Mohapatra's performance. "The attires decked with flowers looked elegant and so is the concept of dedicating every item to Lord Jagannath. This dance form should be promoted," said Karuna Swain, who was present at the show.
Odissi exponents Guru Gobind Chandra Pal and Nabakishore Mishra as well as Jayadev scholar and former chief secretary Subhas Pani were felicitated for their lifetime contributions to culture and arts at the event.