SUCI backs demand for flyovers in Bhubaneswar
Heavy congestion, traffic chaos and road accidents cited at Kalpana Square and Ravi Talkies Square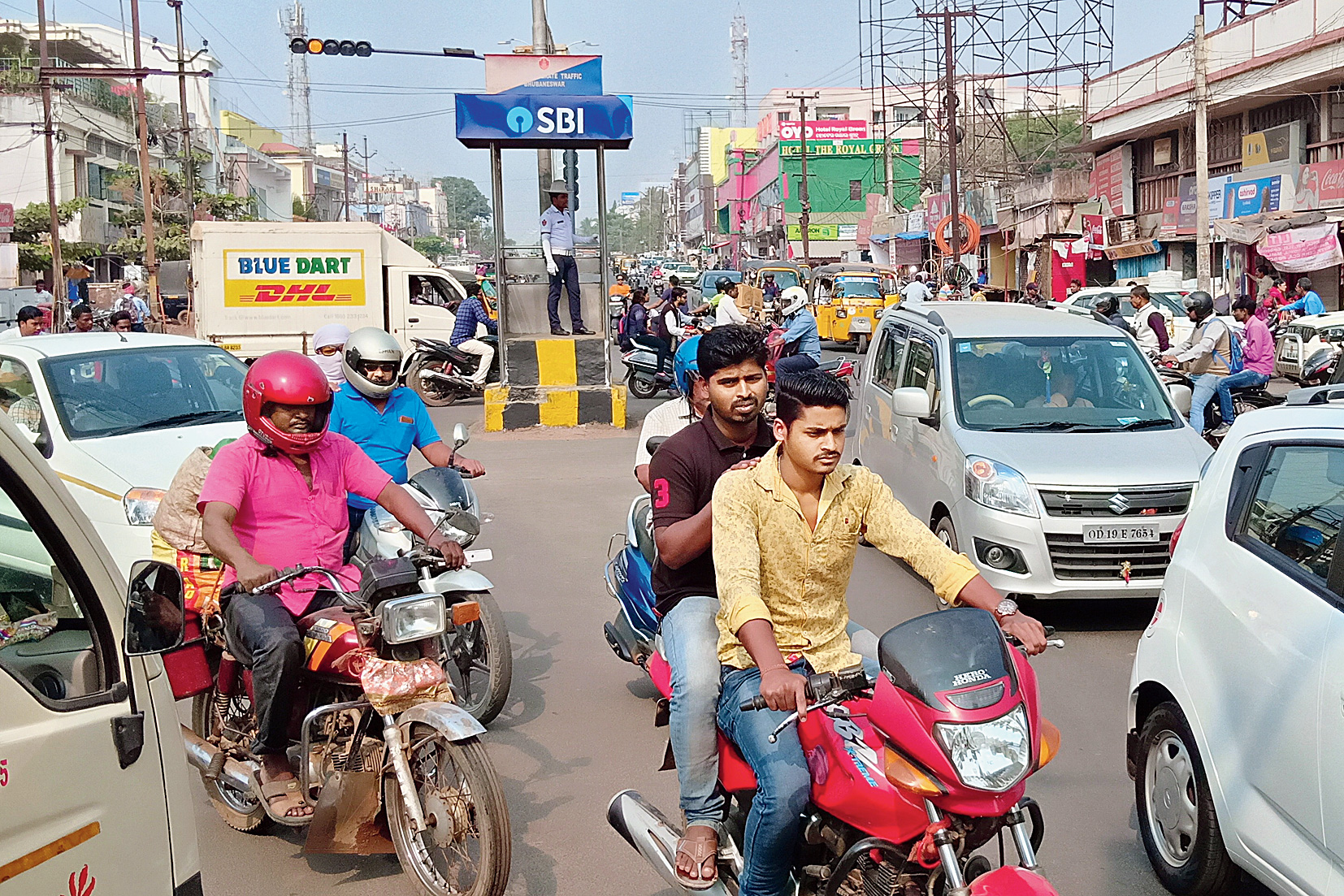 ---
---
Demand for construction of flyovers at two of the city's busiest junctions — Kalpana Square and Ravi Talkies Square of Old Town area that are prone to heavy congestion, traffic chaos and road accidents — has increased with a political party backing the people's cry.
Taking the lead, the Socialist Unity Centre of India (Communist) has written to the public works department to intervene into the matter and direct the officials concerned to take up the assignment to construct flyovers at these two important junctions of the city.
"The thoroughfares at Kalpana and Ravi Talkies Squares have become accident-prone and of course many accidents have taken place at these squares at different points of time. Commuters are compelled to waste a lot of valuable time to cross these junctions and forced to miss their important engagements," the letter reads.
The organisation urged the chief engineer of the department to take favourable decisions in order to construct the flyovers expeditiously at the two sites thereby liberating the vast number of commuters using the routes regularly from their difficulties and finish the project at an early date.
"We suffer heavily at these junctions. Besides congestion, the violation of traffic rules is a frequent issue here contributing to accidents. The traffic police have utterly failed to control the situation. Flyovers are the only solution for our problems," said Old Town resident Sarbeswar Mishra.
Ravi Talkies and Kalpana Square are two of the busiest junctions here. Three to four traffic personnel guard the junctions during peak hours, but due to heavy flow of vehicles, mainly auto-rickshaws and two-wheelers, congestion is regular feature at these places.
"We did conduct a survey last year and place the proposal to construct flyovers at Ravi Talkies, Kalpana and Kalinga Hospital squares. These are three of the busiest junctions, where congestion and other traffic problems are rampant. The project is pending at the governments level," said an official of works department.
The official said that there was need to get approval from the department of economic affairs as the projects were planned in the public-private-partnership mode.
"We have received the demand letters from several organisations. We will take up the matter and hire a consultant to proceed further," said chief engineer (roads) O.P. Patel.
Badagada resident Jayanti Maharana said BJB Nagar Square, Kalpana Square, Museum Square, BMC Office Square and Ravi Talkies Square on the Cuttack-Puri highway is a nightmare for commuters.
"Authorities should come up with a plan to construct a flyover that will start from Kalpana Square and ends at Ravi Talkies Square," said Jayanti.