Poaching threat to migratory birds
Officials said poachers had become active with around 1.80 lakh birds from various parts of Asia, eastern Europe arriving in the lake so far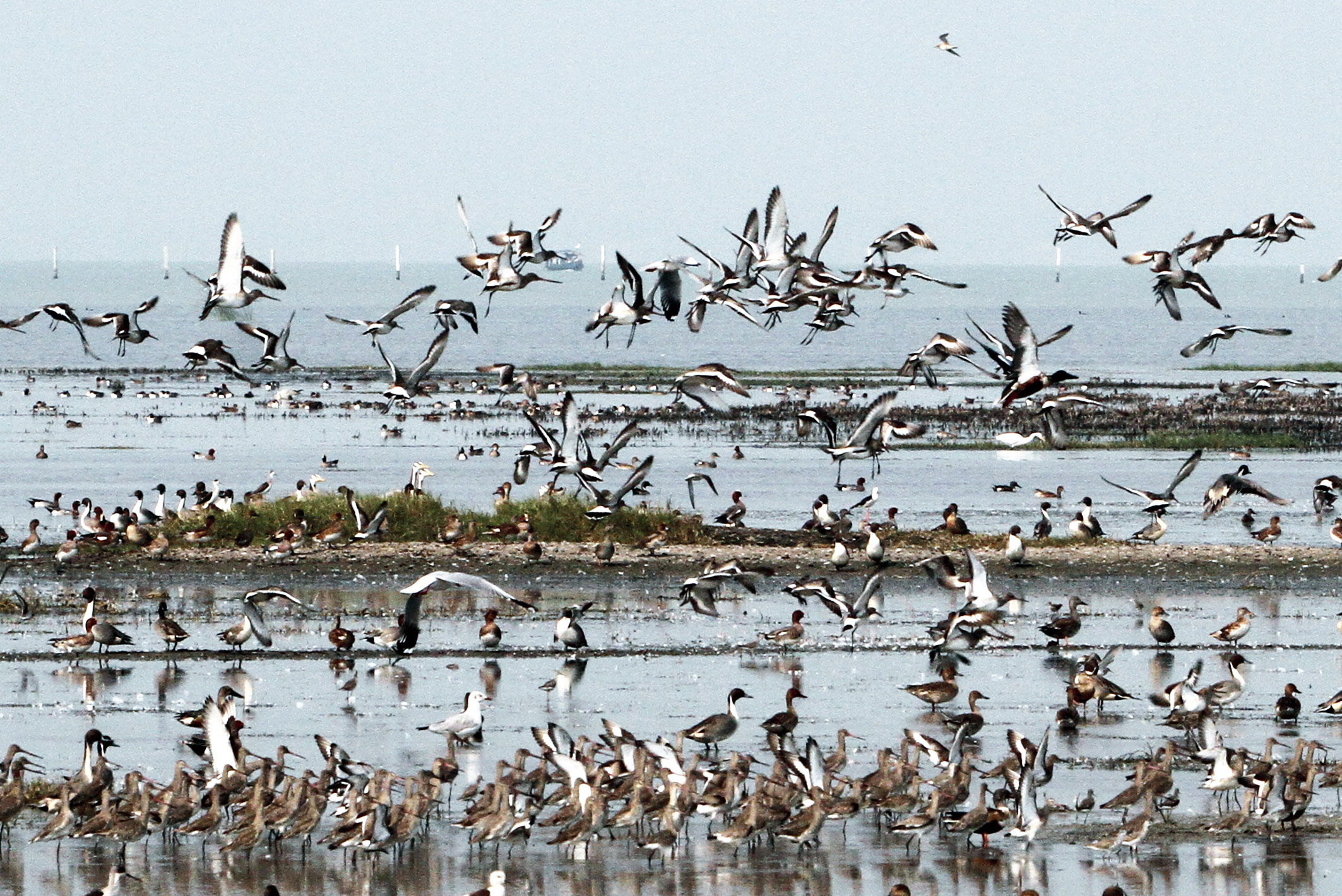 ---
Bhubaneswar
|
Published 18.11.18, 06:50 PM
|
---
Wildlife officials are on high alert with Chilika playing host to migratory birds from various parts of Asia and eastern Europe.
Officials said poachers had become active with around 1.80 lakh birds from various parts of Asia and eastern Europe arriving in the lake so far. "We arrested one poacher on Sunday from Tangi. Earlier this month three others had been arrested from the same area. We have seized 35 birds from them so far," said Maheswar Patnaik, assistant conservator of forests, Chilika wildlife division.
Chilika, a Ramsar site, is spread over three districts —Khurda, Puri and Ganjam. "Keeping round the clock vigil over such a large area is a big challenge," said Patnaik .
He said most of the birds had found sanctuary in Nalabana located in the core area of the lake which was formed by the backwaters of the sea. Birds can also be seen in Mangaljodi, Sorana, Arkakuda, Satpada, Nuapada and Janikuda.
Patnaik said 20 anti-poaching camps, including two mobile parties, have been set up in Chilika to ensure the safe stay of birds, who spend the entire winter in its waters. These camps include 11 at Tangi, three each at Satpada and Balugaon and two at Rambha. "We also have three bird protection committees, two at Mangaljodi and one at Sorana," the officer said.
Last year 19 camps had been set up in Chilika to curb poaching which constitutes the biggest threat to the migratory species visiting the lake. While, Tangi in Khurda district has been most notorious for poaching Sorana and Mangaljodi on the banks of the lake are also counted among sensitive areas. During the last census in January, more than nine lakh birds belonging to 176 species were counted in the lake.
A source said poaching continues to be a problem despite attempts by forest and wildlife officials to sensitise people.
" In the past there were even attempts to provide alternative employment to poachers but it did not yield any significant results. However, the formation of bird protection committees, including local people, succeeded in bringing down cases of poaching," said wildlife activist Shashi Kant Mishra.