Plan for clean Bali ground
Bali yatra has been a week-long affair at Killa Maidan near Gadgadia Shiv Temple on the banks of Mahanadi river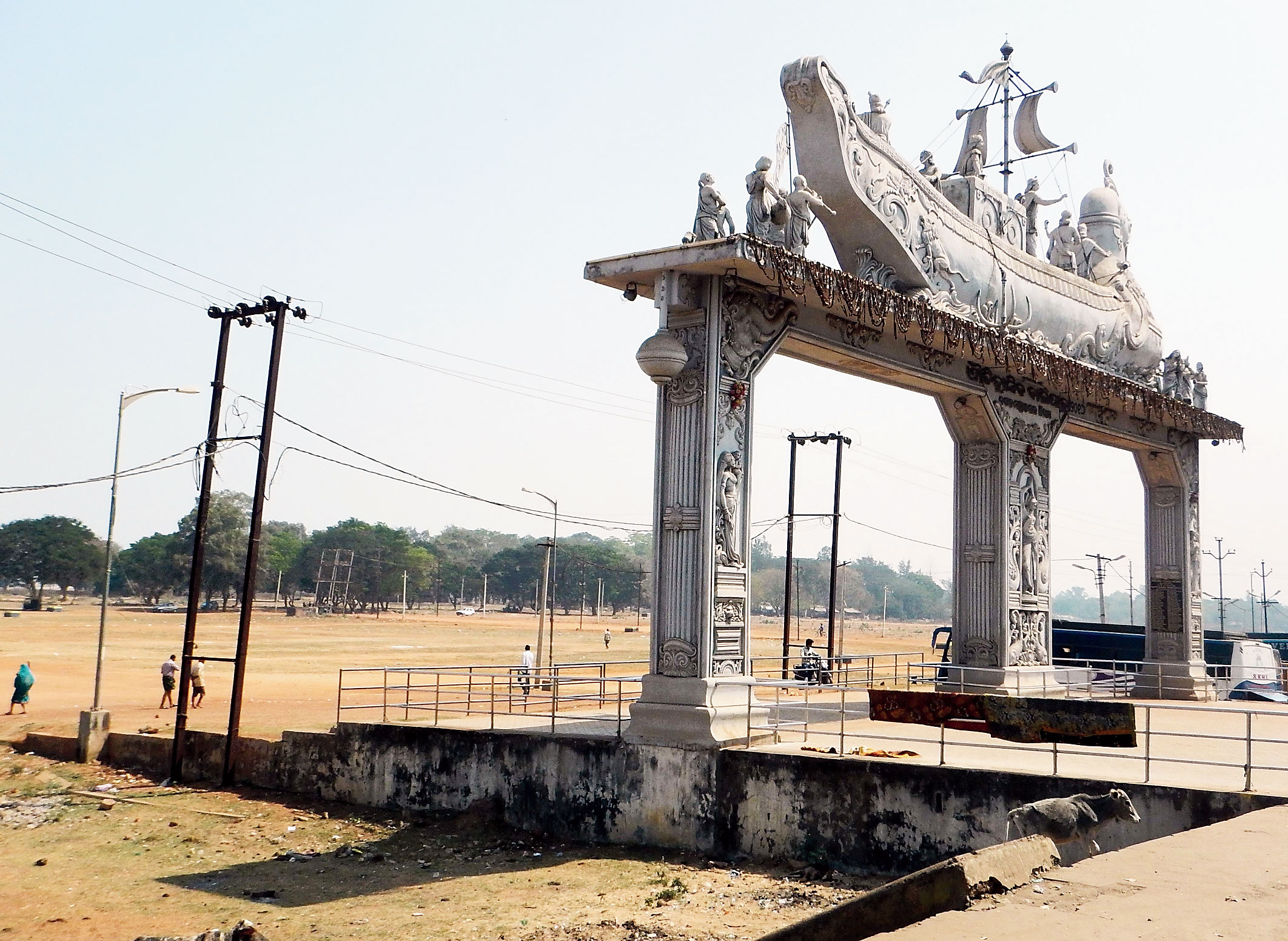 ---
|
Cuttack
|
Published 13.11.18, 07:34 AM
---
The civic body has outsourced clearance of waste that will be generated during Bali yatra this year.
This year, the Bali yatra will begin on November 23. For centuries, the event has been a week-long affair at Killa Maidan near Gadgadia Shiv Temple on the banks of Mahanadi river from the auspicious day of Kartik Purnima. The government extended the annual fair to Talapadia (the riverbed) in 1996.
Commissioner of the Cuttack Municipal Corporation Sarat Nayak told The Telegraph on Monday that a private company has been selected after inviting bids to take care of a dedicated sanitation drive during the annual fair.
"The private company has been engaged for Rs 3.5 lakh to ensure time-to-time sweeping and cleaning of the fair venue," Nayak said.
More than a thousand odd pavilions and kiosks (mostly eateries) are expected to come up at the fair venue this year. More than 40 acres at Killa Maidan in front of the Barabati Fort gate and on the riverbed is being distributed among those interested to set up kiosks.
The fair venue is expected to generate more than 100 metric tonnes of garbage every day.
"We will pay the private company for sweeping and clearance of garbage right from four days ahead of the event to four days after it — that is from November 23 to December 3," Nayak said.
An official of the civic body's health wing official said that although the private party had been engaged for sweeping and cleaning the fair venue for Rs 3.5 lakh, another Rs 4 lakh will be spent on timely collection and disposal of waste and clearance of the grounds after the event.
"We have a budget of Rs 35 lakh to spend on a dedicated sanitation drive and prepare the fair ground by levelling the riverbed and making morrum roads to ensure smooth movement of people and vehicles during the fair," chairman of the civic body's standing committee for health and sanitation Ranjan Biswal told The Telegraph.
"All the kiosks, especially the eateries, will be directed to dump waste at assigned points to ensure easy collection of garbage and solid waste. More vehicles will be pressed into service for lifting garbage during the fair," he said.
Besides, two special squads — with three inspectors, one food inspector, five paramedical staff and one additional health officer in each — will monitor the quality of food being sold during the fair everyday.