Odisha tableau misses Republic Day parade
The state will not be able to showcase its rich history, heritage and culture during the event in Delhi for the second consecutive year after its proposal was rejected by the Centre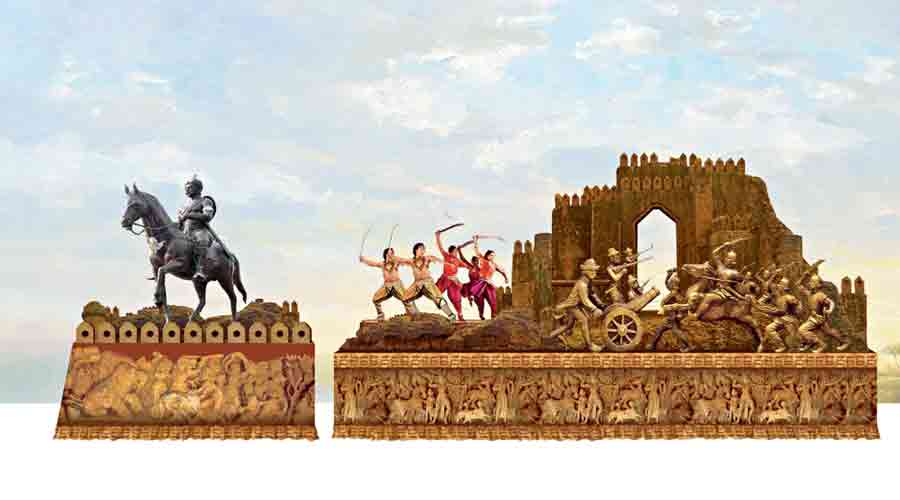 Representational image.
File photo.
---
Bhubaneswar
|
Published 20.01.22, 12:27 AM
|
---
Odisha will not be able to showcase its rich history, heritage and culture during the Republic Day parade in Delhi for the second consecutive year after its tableau was rejected by the Centre.
Gajendra Prasad Sahu, one of the artists with an expertise in making tableaux, told The Telegraph: "We had submitted a number of proposals with a wide range of subjects. Later, it was decided that Odisha would be allowed to showcase the Paika Bidroha (Paika rebellion of 1817 and its leader Buxi Jagabandhu) in the tableau.
The screening committee had even cleared the proposal. But we are surprised to find that the defence ministry remained silent on the issue and did not ask us to work on it till the last moment."
Sahu said he had nothing against the selection committee, which comprised eminent personalities. "But central officials always pull strings from behind the curtain, keeping political interests in mind. All states should be given representation in the parade," he added.
Tableux from 12 states and Union Territories — Goa, Arunachal Pradesh, Punjab, Karnataka, Jammu & Kashmir, Maharashtra. Uttar Pradesh, Uttarakhand, Gujarat, Meghalaya, Haryana, Chhattisgarh — have been selected this year.
"Some of the states are participating almost every year," Sahu alleged. The ruling Biju Janata Dal (BJD) also smelt politics behind the move.
"We are shocked. An attempt has been made to denigrate history by the current regime. Had the tableau found its place showcasing the Paika Bidroha as the first war of independence in the Republic Day parade, things would have been different. Each Odia would have felt proud. However, the current Uttar Pradesh election has forced the Centre to take a different stand. Hope, good sense will prevail after the election process is over in UP and due recognition will be given to Odisha," BJD spokesperson Lelin Mohanty told The Telegraph.
For the last few years, Odisha has been demanding the status of the first Indian war of independence for Paika Bidroha.
Senior Congress leader and Jatani MLA Suresh Kumar Routray said: "It's a shame. The central government has deliberately offended the people of the state. We demand that the 1817 Paika Bidroha (Paika rebellion) be recognised as the first war of independence."
Paika leader Dillip Srichandan said: "Our fight will continue till the central government gives Paika Bidroha the status of first war of independence. On January 24, on the occasion of Buxi Jagabandhu's death anniversary, we will decide our next course of action."