Niranjan Cong's CM candidate
In a related development, the BJP on Saturday exuded confidence that it would "sweep the elections" in the state under the leadership of Prime Minister Narendra Modi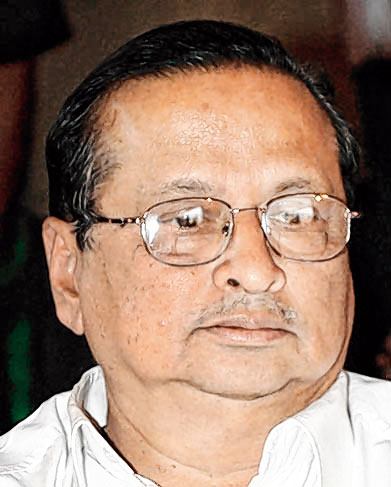 ---
Bhubaneshwar
|
Published 06.10.18, 07:34 PM
|
---
Pradesh Congress Committee working president Chiranjib Biswal on Saturday batted for the party's president Niranjan Patnaik and said he would be the party's chief ministerial candidate in the coming general election.
Joining the party's ongoing Jan Jagaran Yatra at Balasore, Biswal said: "We will go to the election under the leadership of Patnaik. If the party wins the election, he will be our chief minister. The rank and files support him."
In a related development, the BJP on Saturday exuded confidence that it would "sweep the elections" in the state under the leadership of Prime Minister Narendra Modi. On Friday, the BJP state unit has suggested that Modi should contest the Lok Sabha seat from Puri.
The BJP's Odisha-in-charge Arun Singh said: "It is for the party's parliamentary board to take a decision (whether Modi will contest from Puri). The BJD regime in Odisha has completely failed on several fronts. It is neck-dipped in corruption. Following the visit of Modi and party president Amit Shah, the BJP has gained momentum in the state and will sweep the upcoming polls in Odisha."
The Congress has launched its Jan Sampark and Jan Jagaran Yatra in the state with senior party leaders, led by Patnaik, travelling across the state from October 4.
Biswal said as both the BJD and the BJP failed to meet the people's aspirations, they were looking at the Congress as an alternative. "After Patnaik has taken over the leadership, we have improved our support base at the grassroots level," he said.
Biswal said: "People rejected us as we had made a few mistakes in the past. We are rectifying out mistakes. We had lost touch with the people. Now, we are with the people."BJD spokesperson Amar Satpathy said: "Any one is free to contest election from any where. The Prime Minister can contest election from Puri, but it will have no impact on the BJD. No one can check the BJD as the people are with Naveen Patnaik."
He said: "The BJP has already tasted defeats in a number of by-elections in the northern states. As part of their strategy, they are now eyeing on eastern states. But, the vote is with Naveen Patnaik and they have to understand it."