'Media trying to defame me'
Hot Seat - PRAMILA MALLICK BJD MLA and party's women wing president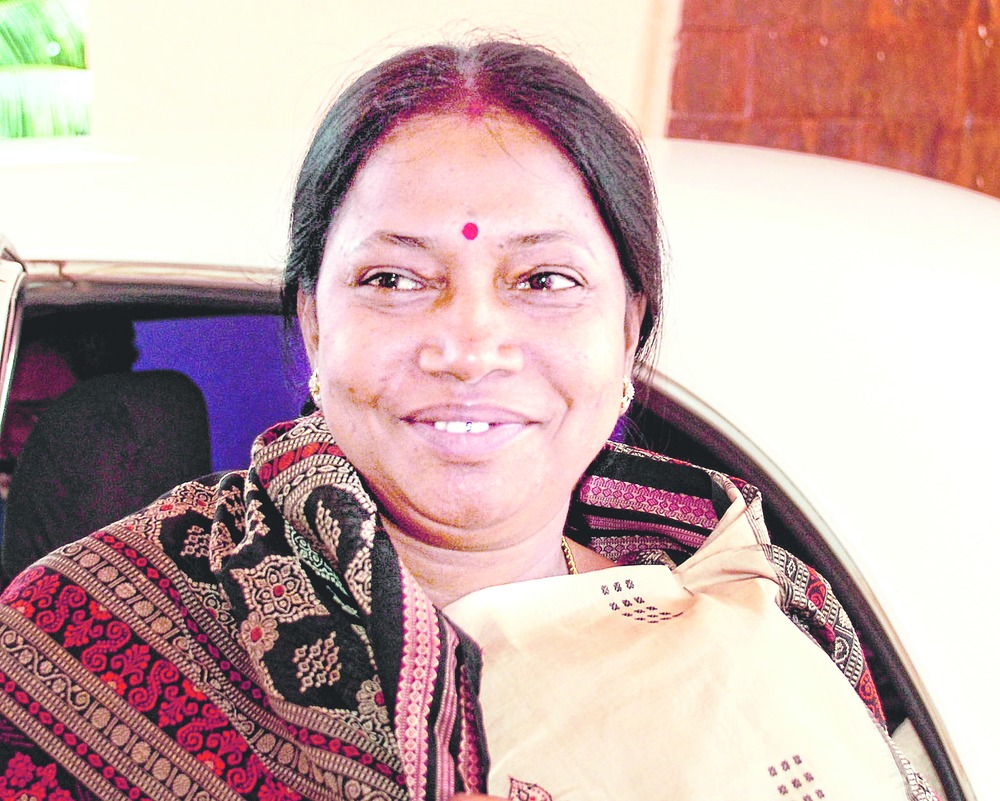 ---
---
You have taken a view that no farmer has committed suicide due to debt...
Yes... No one has so far committed suicide because of farming-related reasons. If there is a good crop next year, will anyone guarantee that nobody will commit suicide? People die because of many reasons... they die in road accidents... of mental disturbances... there are many reasons. You cannot attribute all deaths to farming reasons. We (the BJD government) have announced a number of welfare schemes for the farmers and are trying to ensure that these schemes are implemented in letter and spirit.
You courted controversy because of your amar ladu (sweets of immortality) comment... why did you say so?
I said that in a different context... it was misinterpreted. I felt pain when attempts were made to portray two death cases in my constituency as farmer suicides. Without knowing the ground reality, stories were shared about how two farmers had committed suicide in my area. I rushed to the spot and found that the two had committed suicide because of other reasons and not owing to crop failure. Later, I invited mediapersons to come with me and show me the field where the victims had grown crops. No one turned up. Then the incidents were given a political colour. Attempts were made to defame the government.... So, I reacted.
Do you repent your amar ladu remark?
Why should I? I made the statement in the context of the two death cases of my constituency - one of them committed suicide following a quarrel with his wife and the second one was a case of heart failure. But the Opposition targeted chief minister Naveen Patnaik. The Opposition, instead of criticising us, should turn the mirror inwards. The agricultural input subsidy announced by the UPA government at the Centre for 2013 and 2014-15 has not reached us yet. At that time, Congress vice-president Rahul Gandhi did nothing. Now the BJP is at the Centre. The BJP leaders here should go and approach the Centre to release more funds for Odisha to take up irrigation work. Instead, the BJP leaders are only finding faults with the state government. If Naveen babu has to do everything, then the BJP leaders should stop making tall claims. While the Opposition is shedding crocodile tears for the farmers, we are actually trying to address their problems.
Will you apologise for your remark?
Don't ask me more questions on this issue. It's a closed chapter.
There were reports that the chief minister had reprimanded you for your remarks on the farmer issue?
The chief minister is the head of our family. He has all rights to reprimand us whenever he feels like. Why are you people poking your nose into our affairs? Whenever I do something wrong, he has the right to offer his opinion. He is not there only to give us money and canvass for us during elections. When we commit mistakes, he has the right to correct us.
We aren't getting your point. Just tell us whether he has asked you to be responsible while making any statement on the farmer issue?
He just wanted to know whether I had made any adverse remarks on the farmer issue and I said I had not said anything that would hurt the farming community.
You are the head of the party's women wing. You were one of the firebrand leaders of the party. There were reports that you were not invited to the farmers' convention organised by your party at Sohela last month because your amar ladu remark had angered the farming community...
A section of the media is trying to defame me. In fact, I was invited by the party to attend the farmers' convention at Sohela. Because of some personal problems and other engagements, I could not make it. I repeat here, I have not made any remarks, which would hurt the farmer community.
You are making controversial statements, perhaps to remain in the limelight?
I have not said anything that would hurt others. I am just doing my duty and trying to present the case of my constituency in a right manner. Besides, whenever there is any issue concerning women and the state, I offer my views. So, there is no deliberate intention to remain in the limelight. If you people drag me into any controversy, what can I do?
But why does the Opposition always target you?
I don't know why they target me. You should put this question before them. Perhaps, they have an antipathy towards me.
How is your relationship with former minister and party MLA from your district Debasis Nayak, who had blown the whistle on the dal scam (that led to Mallick's resignation from the Naveen government in February 2011)?
I enjoy a good relationship with everyone, including all the MLAs. I don't know why he had opposed me when I was a minister. Let bygones be bygones.
l You were forced to resign from the ministry in 2011 following your alleged involvement in the dal scam and you never made a come back into the government. It seems the dal scam will haunt you till you remain in active politics?
Why should I be blamed for those who had committed mistakes? The truth will be revealed once the reports of all collectors reach the appropriate level. Let me make it clear, the vigilance has finished its inquiry report and has given a clean chit to me.
If you were given a clean chit, why were you not re-inducted into the government so far?
How can I answer such a question? It's the prerogative of the chief minister to choose his ministers. He has to take many factors into consideration. He is doing exactly what is good for the state as well as for the party.
Your brother Khirod Mallick's name figured in the dal scam. He was later arrested by the vigilance. It must have been a set back for you?
When I am not part of the scam, why are you are putting this question to me time and again? Khirod Mallick is my brother and our relationship is that of a brother and sister. I got married 22 years ago and he is settled in Sambalpur since the past 12 years. If he commits a mistake, he should be punished according to the law. Why should I be dragged into it?
Don't you feel upset when your name is unnecessarily dragged into controversies and attempts are made to put you in the dock?
I am a strong woman. In politics, there are good and bad times. We have to face it... there is no easy way out.
Speculation is rife about a possible rejig in the cabinet. You must be hoping for a berth.
I have no idea about any reshuffle. All the ministers are doing well. He (the chief minister) has given me some assignments... by making me the chief of the women's wing. I am doing my bit without expecting any rewards.
Last week, the BJP leaders had made some uncharitable remarks against you. Did you not feel hurt?
No one has attacked me personally. During elections, many people stoop to low levels but later they change. When you attack someone personally, it reflects on your character. One behaves according to his or her upbringing.
You also made news once by beating up a block development officer. Do you think one should assert one's authority in this manner?
I did what I was supposed to do as a member of Opposition (I was a zilla parishad member) then in 1997-98. Now, I am doing what a ruling party member is expected to do. Currently, my job is to protect the interests of the people as well as that of the administration.
You first came to the Assembly in 1990 and were a minister twice. Don't you think that women's participation in the Assembly debates has come down?
Most of the women legislators are participating in the discussions.
Last question, don't you feel politics is sometimes ruthless?
Those who can digest the pain of politics should be there. If you are unable to digest, it's better to quit.