'We need to value film archives'
Hot seat: Surya Deo; film researcher and critic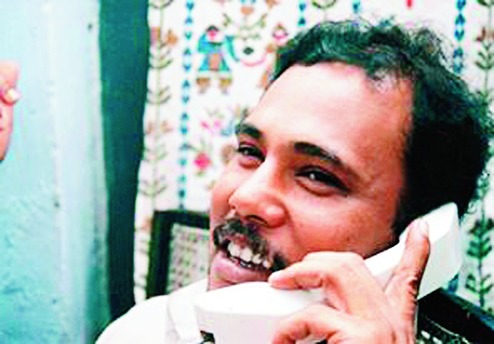 ---
---
How old is our film industry?
Our film industry has a rich tradition. Sita Bibaha was the first Odia film. Mohan Sunder Dev Goswami, who used to organise plays based on Rasa Leela, decided to make a film. He approached Priyanath Ganguli, proprietor of Kali Films in Calcutta, to make his dream a reality. When Alam Ara, the first talkie, was released in 1931, Odisha was not far behind. It came out with Sita Bibaha. Then there was a long gap till 1948 when the second film, Lalita Bibaha, was released. After that, we have not looked back. Even Odias had formed a public limited company to produce films when the film industry was in its infancy.
Which public limited company you are talking about?
A public limited company called Rupa Bharati Limited was set up in 1948 to produce films. Suredra Kumar Das, who had worked with LIC, became the managing director of the company. As they did not have money, they decided to issue shares. The value of a share was Rs 10. The trend to buy company shares and get the chance to produce a film was first started in Maharashtra and then in Odisha. This company produced Shree Jagannath.
Will the younger generation be able to see these films? Where are these available?
We have lost a number of good films completely. One will be surprised to know that we have even lost the first Odia film Sita Bibaha. Only a single photograph of the film is available. Though we have lost a number of good films like Mamata, Abhiman, Ghara Sansara, we have been able to preserve the print of the second film, Lalita Bibaha.
How did we lose them?
Earlier, the information and public relations department used to exhibit different promotional films and Odia feature films. The room that was used to store the prints of many films had an air conditioner that had been defunct for 15 years. That cost us our important treasures. The good thing is that now they are taking up initiatives. Besides, producers of these films are also at fault. They had not realised the importance of preserving a film. But very few knew that a celluloid film print could be preserved for 100 years. It can be preserved for generations if care is taken.
What can be done to preserve the films?
We need to understand the value of archives. We should have a film policy to this effect. It's like history — it reflects the life and social customs of a particular age. There is a need to preserve the films. We have to understand that films are part of our culture. In fact, a move to preserve films was initiated on the 75th anniversary of Odia films, but no significant progress has been made in this regard.
Can you throw light on the trends that we noticed in the films?
In the early 1930s, people across the country used to make films based on mythology and Odisha was no exception. We produced Sita Bibaha. Later, there was a change in trend when we moved from mythological themes to social issues based on romanticism such as Rolls 2-8, Kedar Gouri. But Bhai Bhai, based on casteism, had received the maximum response. In the film, a high caste boy falls in love with a Dalit girl. Odia cinema had taken the risk.
In the 1960s, films based on Odia literature such as Amada Bata, Kaa, Mala Jahna and Matira Manisha were produced alongside a number of women-centric films. We had to depend on technicians, including directors from Bengal and this trend continued till the 1970s. We got good opportunities to work with Pravat Mukherjee, Prafulla Sengupta, Mrinal Sen and others. However, by that time, Nitai Palit had made his presence felt. The first film in colour, Gapa Hele Bi Sata, came out in 1976, though the first semi-coloured film, Dasyu Ratnakar, had already been produced. Our storyline was also changed with Samaya (half-colour), which told the story of two persons living in Mumbai. The cinema scope entered the 1980s with Hisab Nikash.
But we are seeing the influence of South India in Odia films nowadays...
Before depending on the south, we had already reached Mumbai in the 1970s - a shift from Bengal. Commercialisation entered the Odia industry with that move. In the 1960s, we were used to produce two to three films a year, but the number rose quickly.
Our tilt towards the south became more visible because of the policy of the then Andhra Pradesh chief minister N.T. Rama Rao. In 1977, he had declared that a film produced in his state would be given huge subsidies. We not only depended on Andhra Pradesh, we started copying their films. The remake culture got a boost with Nua Bou the best example. It was copied frame-to-frame and costume-to-costume.
In the early 1980s, trained technicians and young directors like Manmohan Mohapatra, Nirad Mohapatra graduated from the Film and Television Institute of India in Pune entered the scene and a new wave was noticed. Sagir Ahmed also played a vital role. In the 1980s, commercial cinema ruled the roost. Many veterans like Sisir Mishra, Prashant Nanda, Muhammad Muhsin and Raju Mishra also gave a new twist to the commercial trend.
There has always been a controversy over the state film awards...
I am yet to understand why the highest film award has been named after Jayadev, a great poet of Odisha. With all respect to the poet, I want to say that the award should be named after persons who have contributed to films such as the Dada Saheb Phalke Award in Hindi. Similarly, there is a provision that no remake film can contest for the prize. But how can we check that?
What was the budget for making a film in the early 1930s and now?
The first Odia film was made with a budget of Rs 30,000, which reached Rs 1 Lakh with Shree Jagannath and Rs 2 lakh with Sri Loknath in the 1960s. It had received the first presidential award. Now, the budgets have touched Rs 1.8 crore with Agastya.
What about the infrastructure available to promote films in the state?
We had one theatre, the SSVT in Berhampur in 1928. By 1936 the number touched 18. The number of theatres reached 316 by 1999, but most of these were damaged in 1999 super-cyclone. Similarly, Odisha was the first state to set up a world-class studio — Kalinga Studio — and declared cinema as an industry. But the lack of patronage has reduced the studio and the industry to a pathetic condition.
What is the difference you have noticed among the top heroes and heroines over the years?
We had some brilliant heroes and heroines. Each one, including Sarat Pujari, Sriram Panda, Uttam Mohanty, Parbati Ghose, Jharana Das, Minati Mishra, Bijay Mohanty, Aparajita, Maheswata and Siddhant had their unique style. At that time, as the number of films were few, heroes and heroines got the time to know the characters they played. Now, the actors have little time to understand the character.