Ignored prescriptions & state of health care
Straight after the MBBS result was declared, our batch was given the order to start the internship/housestaff-ship of twelve months' duration. It is laid down by the Medical Council of India as a mandatory precondition to become a fully registered medical practitioner.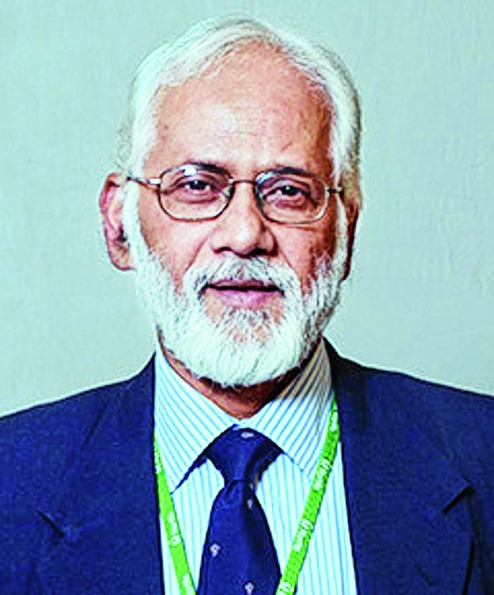 ---
---
Straight after the MBBS result was declared, our batch was given the order to start the internship/housestaff-ship of twelve months' duration. It is laid down by the Medical Council of India as a mandatory precondition to become a fully registered medical practitioner.
At present, the clamour for internship is growing in all fields, and in most likelihood, the various disciplines of higher education have borrowed the concept from medicine.
Young graduates from various streams want to do a summer or designated-tenure internship to improve their prospects for future jobs. One will find an intern working in Parliament House, media organisation, stock exchange, airlines, and even with a film star or a master chef.
In the aftermath of World War I, it was realised that the completion of a graduate medical course was not good enough to be a safe and competent physician.
Health systems in many countries started the internship programme, usually for one to two years. In India, this began to be called compulsory rotating internship.
Hence, Bill Gates and Steven Spielberg, who always have referred to their great learning experiences from internship, must be thankful to the medical profession that started the process and practice in the 1920s.
I entered the one-year compulsory rotating residential programme at hospitals attached to MKCG Medical College, Berhampur, in 1975.
On the first day of 2018, a Monday, I drove down to work on the Mehrauli-Gurgaon Road, with dense fog enveloping the entire stretch of 26km from Delhi to Gurgaon. The travel was a recapitulation of the year gone by. The year 2017 did not go down well for the medical community. All over India, doctors and health workers faced abuses, threats and physical injuries.
Forty years after becoming a qualified doctor, and 70 years after the Bhore Committee report recommended an ambitious health plan for India, I have painfully witnessed a growing mistrust and ill will between the media, public, policy makers, and doctors. Much too often, politicians and celebrities have jumped into the fray.
One corporate coach, a motivational speaker, and a few constitutional authorities have sung in different tunes, and garnered a lot of clapping.
Since the early 1990s, the tectonic shifts in our health system have gripped the public and medical community in equal measures.
Public hospitals and government medical colleges have declined in a spiral. Newborn children routinely die, elderly lack sufficient health expenditure cover, and waiting for medical procedures are woeful in most government-run hospitals. Corporate hospitals and private medical colleges were brought in by the policy makers to fill the gap.
Manifestly, the cost for a medical education and the price for a knee replacement have shot up many folds in the last 25 years. If this was in 1970, the parents could not have paid for my medical education, and if I need a knee replacement now someone has to help me with crowd funding.
Where do we go from here? Sometime in May last year, I had opened my heart in The Telegraph.
At the fag end of my career, on that first day of 2018, I joined the day's hospital work with an odd sense of déjà vu. Greek playwright Euripides, in his play 'Medea' depicts the accusations between husband Jason and wife Medea, with a refraining chorus,
"It is a strange form of anger, difficult to cure
When two friends turn upon each other in hatred."
Three phases
The Health Survey and Development Committee, popularly known as Bhore Committee, was set up on October 18, 1943, under the chairmanship of Sir Joseph William Bhore, to plug the gaps in the existing health care system.
As providence would have it, the Bhore Committee's report was ready for an Independent India to implement. When we compare the health system scenario of pre-and post-Independent India, three phases emerge - 1952-1980,1981-1992,1993 to the twenty-first century.
In the first 30 years, the government allowed the private practitioners and alternative medicine practitioners to continue. According to the Bhore Committee's recommendations, the health services for the country was structured upon salaried doctors and the three-tier public hospitals built at primary, secondary and tertiary levels.
The primary and secondary levels of medical care were established at villages, taluks and districts; which aimed to treat most of the diseases, and to attend to the preventive health needs of the society free of cost.
After serving the British crown as an Indian Civil Service (ICS) officer, and soon after the submission of the Bhore Committee report; he had left the shores of India. His wife, Margaret Wilkie, had died in 1945, during the period Sir Bhore was deeply immersed in the task of the committee. Widowed and lonely, JW Bhore died providentially on 15th August 1960 at Guernsey, on an island off the English Channel.
Big change
Several parameters and engagements for the country changed after 1992.The present health system in India, since the turn of the 21st century, is delivered through a complex arrangement. The long, arduous investigative part of the Bhore Committee's report had pointed at the neglected aspects of public health in India, "large amount of preventable suffering and mortality".
During the last 25 years, cholera, smallpox, plague and leprosy have shown a salutary decline, although malaria and tuberculosis continue to cause high incidences of disabilities and deaths. New disease patterns, such as HIV/AIDS, diabetes, hypertension, heart diseases, mental disorders and cancers, demand different approaches for health care policy and delivery, with long term investments in specialised medical care and higher maintenance costs to run the system.
The World Health Organisation has declared India as a country with double disease burdens, of both communicable and non-communicable diseases.
In the same household, the mother has chest tuberculosis and the father gets diagnosed with stomach cancer.
Both will need different specialists, often at different hospitals; with multiple tests, prolonged treatment periods and substantial medical care costs.
Health care industry
Health care has emerged as an industry in India. In the last six decades, the country has not been able to meet the vision of the Bhore committee - a) a hospital with 75-beds for 10,000-20,000 population as a primary unit at rural level, b) the taluk or sub-division area to have a 650-bed secondary multi-specialty hospital, and c) each district to maintain a well-run 2,500-bedded tertiary medical care facility.
The post-1992 economically liberated India, with an emphasis on GDP growth, has expressed continued resource limitations to fulfil the law of demand for a nation-wide robust public health system.
In the process, the private entrepreneurs have filled in the gaps. More than 60 per cent of outpatient medical attention, 70 per cent of hospital beds, and nearly 80 per cent of registered medical practitioners are in private hands.
Medical and nursing education, which accounts for the strength and growth of the healthcare system, has seen private investment with government approvals.
As I write this piece, I stand at the end of my medical career and I notice a helpless atmosphere within the community. One peer colleague expressed in a poignant matter-of-fact voice: "There is no good reason to tell one's child to study medicine or nursing."
I am not sure if the GDP growth of our nation can any day eliminate the need for health care of its citizens.
The author, a former professor at AIIMS, New Delhi, is an oncologist