Former Maoist rebels get some hockey time in Bhubaneswar
30 surrendered Maoists were given a ringside view of the Men's Hockey World Cup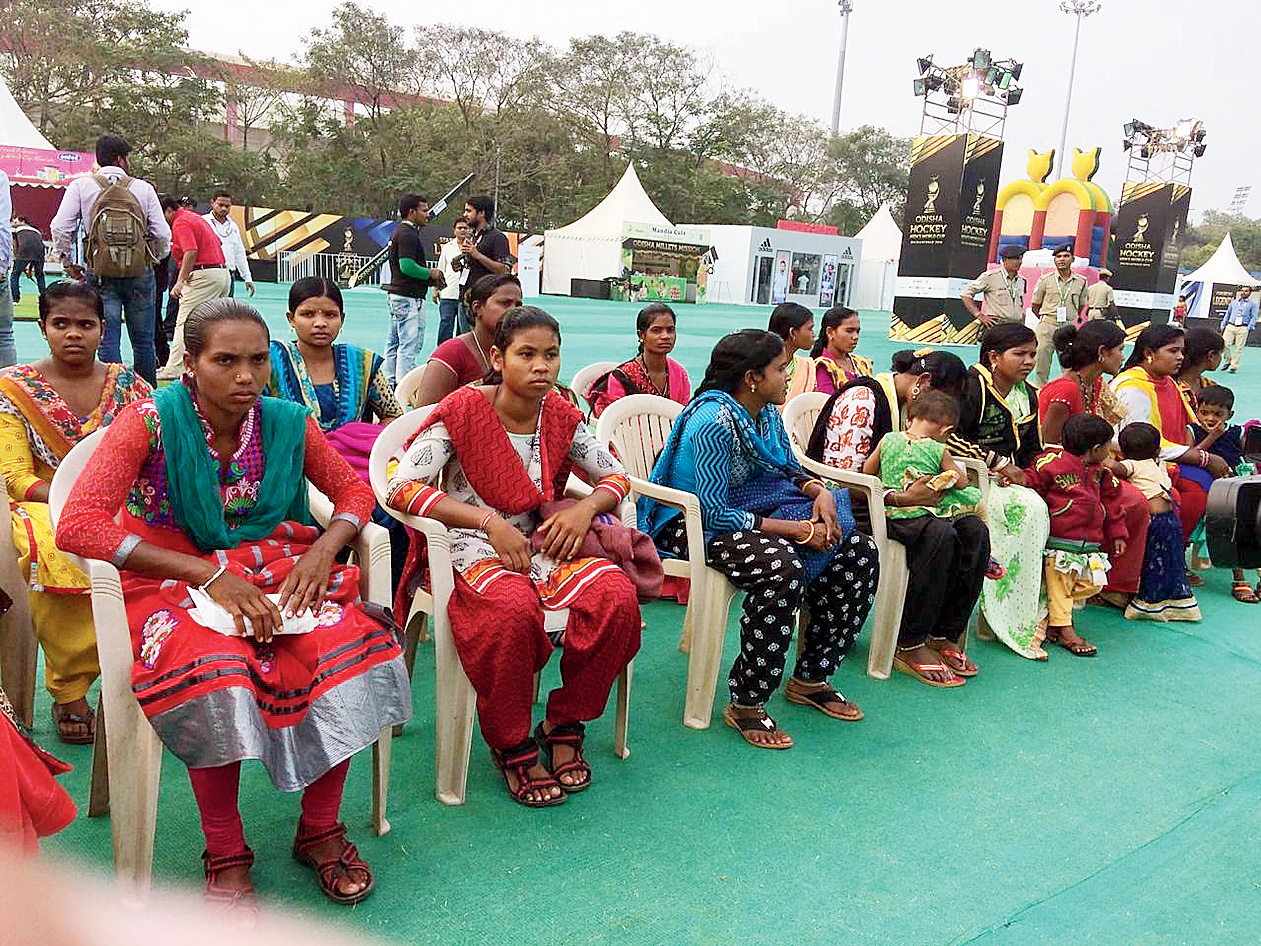 ---
---
Hockey fever has not only attracted fans from across the globe, but also drew 30 surrendered Maoists for a ringside view of the Men's Hockey World Cup.
These Maoists, who were members of the Andhra-Odisha special zonal committee and controlled areas along the border, visited the Fan Village and later enjoyed a quarter-final match of the World Cup here on Thursday.
The Maoists hailing from Chhattisgarh, Andhra Pradesh and Odisha had over the years laid down their arms before Odisha police. The police said that they had worked in Maoists groups from 10-25 years.
Malkangiri superintendent of police Jagmohan Meena said that the former rebels were brought down to Bhubaneswar with an aim for holistic development and rehabilitation.
"They were brought here as they had requested us for a visit to the state capital to watch a World Cup match. They also visited Nandankanan zoo and Dhauli peace pagoda. We also have a plan to take them to Puri and Konark on Friday," Meena said.
The police said that majority of them are visiting the state capital for the first time in their life. The police also said that all of them have been provided benefits according to the rehabilitation policy of the Odisha government.
"A few of them are working as home guards, while a number of others have undergone vocational training. They are leading a normal life with their families," said a police officer.
Most of them were left stunned after watching the matches under floodlights. "Most part of our lives was spent in the dark forests and we could never imagine artificial light towers. It was a tremendous feeling to watch the hockey match and other destinations in the state capital. For a moment we were lost in the beautiful and green streets and wide roads," said Rama Madakami.
Madakami, who hails from Kalimela area in Malkangiri district, had surrendered before the police in 2015.
Roadblock
Tension prevailed on Mayfair-Jayadev Vihar road in Bhubaneswar on Thursday as local people and family members of a woman, who died at the ESI Hospital while undergoing treatment, staged a roadblock alleging medical negligence. The family members of the woman alleged that doctors did not treat her properly which led to her death. Demanding stringent action against the hospital staff, they placed her dead body on the road and staged a dharna.