Cops bust sex racket in farmhouse at Mandapada
The police arrested three persons and rescued a woman from the house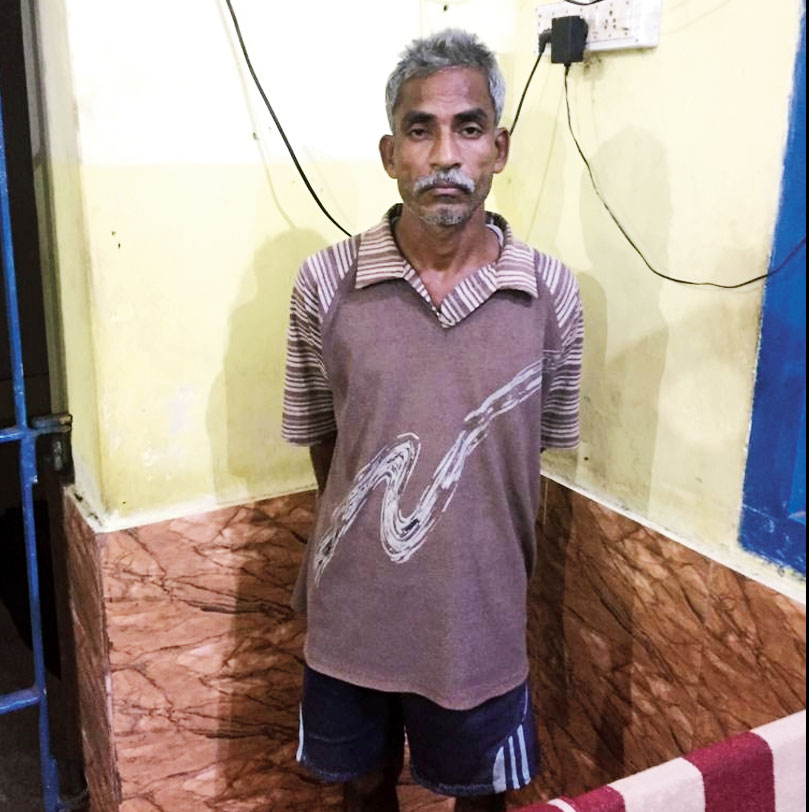 ---
Cuttack
|
Published 01.11.18, 06:40 PM
|
---
Police busted a sex racket operating from a farmhouse at Mandapada near the city on Wednesday night.
The police said officers of Choudwar police station received a written complaint from the house owner around 10pm. Acting on it, the cops raided the house and found that its caretaker was reportedly facilitating a prostitution racket, allegedly run there by a person from Jagatpur.
The police arrested three persons and rescued a woman from the house.
The arrested were identified as Bharat Nepal, 27, Siba Prasad Swain, 29, and the caretaker, Harekrushna Rout, 53. All three belonged to areas in Choudwar police limits.
Deputy commissioner of police Akhileswar Singh said a case under various sections of the Prevention of Immoral Trafficking Act had been registered in this regard. He said the key player of the prostitution ring, one Babu from Jagatpur, managed to run away from the spot and had since been absconding.
Investigations had revealed that one Shyam Sundar Sharma of Upper Telenga Bazar in Cuttack had a farmhouseat Mandapada. Rout, whom Sharma had engaged as caretaker to look after the house, resided there.
On Tuesday night, Babu brought the woman and kept her in the house for prostitution in connivance with the caretaker.
The police said the racket came to light when the farmhousemanager, Debabrata Sahoo, visited it on Wednesday night and spotted the woman and two boys in a compromising situation in the caretaker's room. Sahoo immediately informed Sharma, who later filed a written complaint.
On being asked, the rescued woman, who was found to be a widow, disclosed that Babu had engaged her for prostitution. He had brought her to the farmhousefor prostitution in connivance with Rout and arranged customers — Nepal and Swain.
Nepal and Swain were electrician and AC mechanic, respectively, engaged with the Indian Metals and Ferro Alloys at Choudwar, the police said.
Loot attempt
Five persons, including an Ola cab driver, were arrested by Sadar Police in Cuttack on the charge of attempting to loot cash from an ATM kiosk at the market complex in Bentkar.
Police said the Ola driver, Sudarsan Mallick, along with his associates Sahil alias Sidhi Swarup Raul, Vicky alias Rajesh Kumar Gahana, Anil Kumar Behera and Raja alias Anshuman Abhijeet Sahu had attempted to the loot the ATM on October 12, but failed to take away any cash.