Artificial ponds to immerse idols
Durga idols immersed in four artificial ponds dug up by the Berhampur Municipal Corporation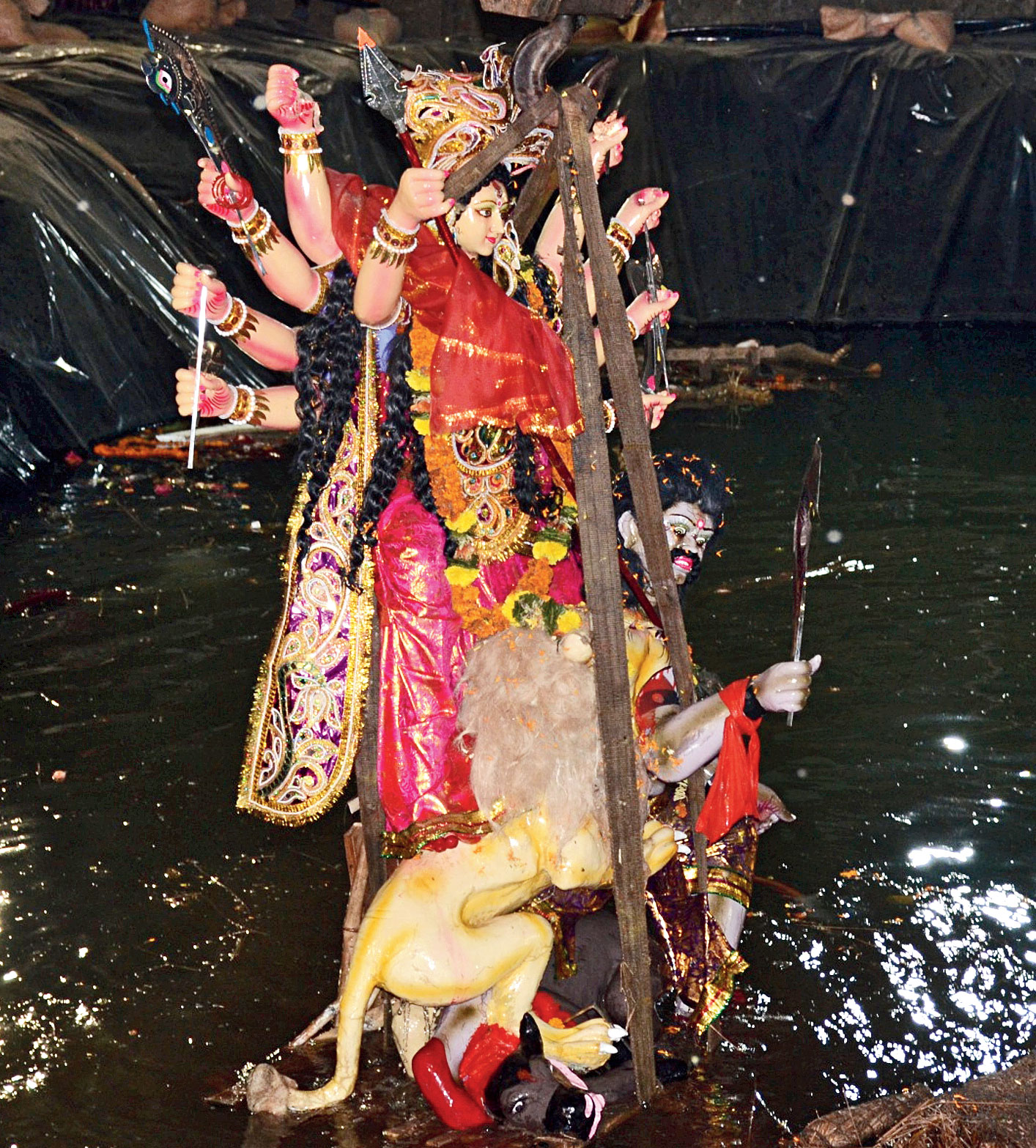 ---
---
About 30 idols of Goddess Durga were immersed in four artificial ponds dug up by the Berhampur Municipal Corporation on Sunday.
Thirty six puja pandals were set up in Berhampur this time. Though some puja committees opted for immersion of the idols on Saturday, most puja committees opted for immersion on Sunday.
"To ensure that local ponds and the Gopalpur sea are not polluted, we have developed these temporary immersion ponds. Our staff lifted the idols from the artificial ponds with the help of cranes," said municipal commissioner Chakravorty Singh Rathore.
The municipal corporation came up with four artificial ponds to ensure that water bodies will not get polluted during the immersion process.
In another development, the police tightened the security arrangements in the city for the immersion ceremony on Sunday.
Seven platoons of force were deployed under the supervision of 35 inspectors, sub-inspectors and assistant sub-inspectors.
The idols were brought to the old bus stand, from where they were taken in a procession for immersion after distribution of prizes for best idol.
The idols were then immersed in the artificial ponds.
The administration cancelled congregation and procession of idols and asked the puja committees to immerse their idols at four temporary ponds following the direction of Supreme Court not to immerse idols in natural water bodies, official sources said.