App way to connect farmers with buyers
Solution for lack of cold units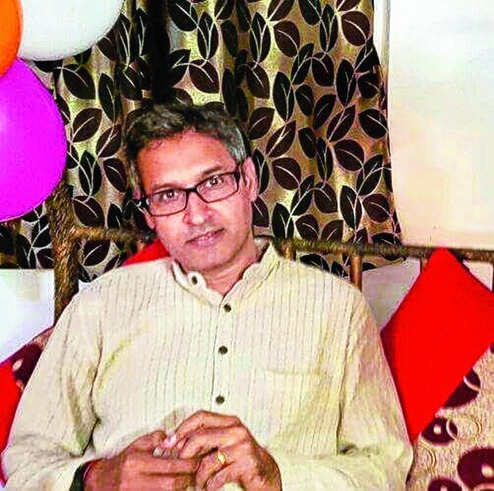 ---
Published 17.04.18, 12:00 AM
|
---
Bhawanipatna: Sribant Panda, a 44-year-old techie from the district's Kotagaon village grew up in a farming family. During one of his visits to his hometown, the techie was shocked to see the farmers throwing tomatoes and other vegetables on the roads because of want of cold storage facilities.
Being the son of a farmer, Panda always had an affinity towards the profession despite working in Bangalore for the past several years.
Soon after, he got together with 15 friends to find a solution to market the produce. Finally, he developed a smartphone app that will help marginal and progressive farmers achieve that target.
"Such incidents compelled me to develop the app. It will connect marginal and big farmers with families who can buy vegetables, fruits, fish and other grocery products from them," Panda told The Telegraph.
The farmers will have to upload pictures of the produce that would then be seen by prospective buyers who can place orders on the app.
"Users can search for farmers nearest to them. The price and transportation cost will then be fixed by the buyers and sellers," he said.
"During the wedding season, people go to distant places to get farm products. The app will reduce the need for that by connecting them to the nearest seller."
The application, Chasimandi, will be launched from Gatabandh village on Tuesday where around 300 farmers have been invited.
Panda said: "Farmers would be trained on how to upload pictures of their produce. More than 70 per cent people use smartphones in rural areas and it wouldn't be difficult for them to use the app."
He spent over a year to figure out the realities on the ground, the number of smartphone users and other details before developing the app.
Panda has already contacted the block development officers of Koksara, Junagarh, Kalampur in Kalahandi district, all of whom hailed the initiative.
Junagarh block development officer Parambramha Joshi said the app would help the growers to market their produce. "We plan to co-ordinate with all horticulture and agriculture officials of the district. It will take some time to market, but the app will definitely help connect the sellers and buyers in the digital era," he said.