40 water ATMs lie unused, but Odisha plans more
The machines had been successfully installed but were hardly used in absence of awareness, and in some instances, because of the improper installation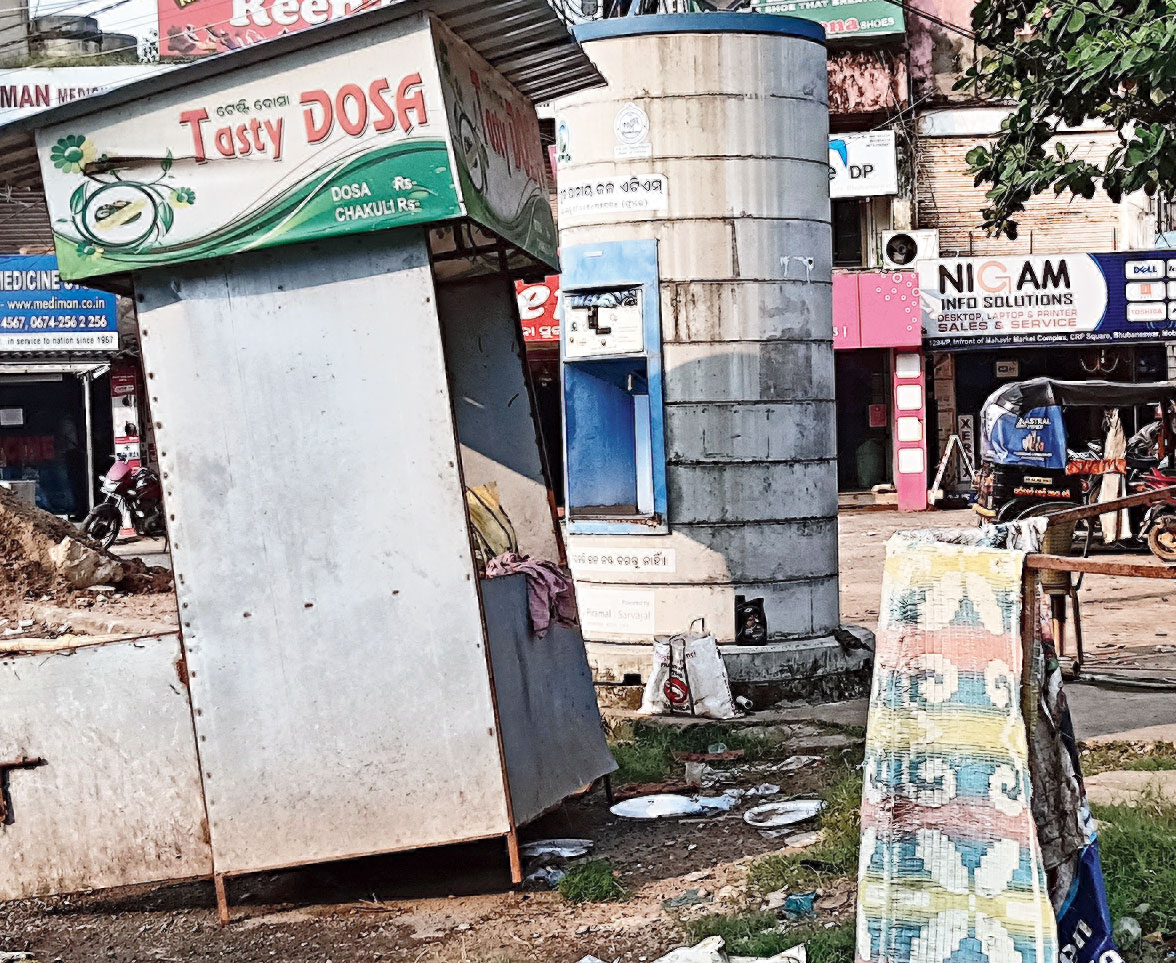 ---
Bhubaneshwar
|
Published 27.09.18, 07:43 PM
|
---
The municipal corporation, which has failed to maintain the water ATMs, will install 50 more such machines in various parts of the city ahead of the Men's Hockey World Cup to be held here in November.
The Bhubaneswar Municipal Corporation had in 2014 come up with the idea to install one-of-its-kind water ATMs across the city with an aim to provide safe drinking water to the citizens.
Though the plan had been mooted in 2014, it materialised in 2016 when the city got its first water ATM at Jharana Sahi followed by 39 others in other parts of the city the same year.
Although the machines had been successfully installed, it fell prey to lesser use in later stage in absence of awareness among the people, and in some instances, because of the improper installation of the machines that remained beyond the use of the laymen. At present, almost all the 40 machines are lying unused in various parts of the city.
The corporation had made several attempts to popularise and ensure wider use of the machines, but only to taste failures. Initially, ATM-like cards were given to the people, using which water from the machines could be fetched. The corporation was charging Rs 50 for each card, but when it failed, they made the water free but again for no use.
At such a time and looking at the failure of the previous project, the corporation's plan to install more such machines came as a shocker to many. "I heard that the corporation had spent almost Rs 4 crore for installation of the 40 machines, which is now coming to of no use of the people. Now, they are going to spend more for such a failed project," said Jharana Sahi resident Suryamani Bohidar.
The municipal corporation will this time spend Rs 5 crore for the new project.
Mayor Ananta Narayan Jena, however, refused to say that the previous project was a failure. He said the new installation would remain different from the previous one. "We are going to make the new machines more user friendly. The firm installing the machines will also take care of its publicity and wider use," said the mayor.