Won't shave till Act is scrapped, says Zubeen Garg
The singer has taken a major role in the protest against the CAA since the beginning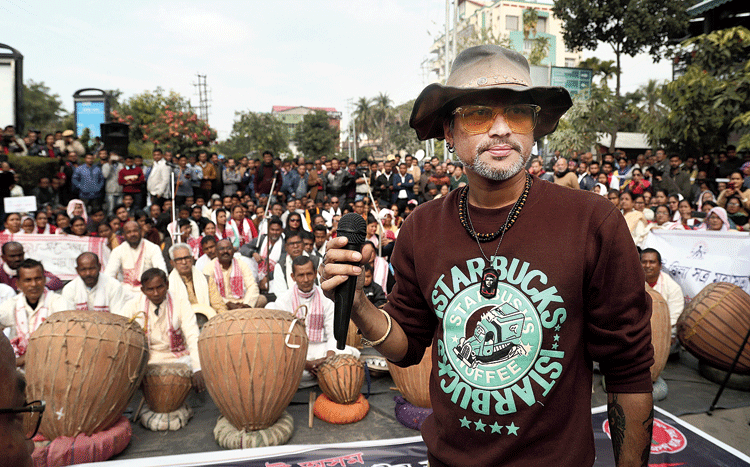 ---
|
Guwahati
|
Published 19.01.20, 06:45 PM
---
Singer Zubeen Garg announced that he will not shave his beard until the government scrapped the Citizenship Amendment Bill, 2019 (CAA).
Speaking during a cultural function in Barpeta, Zubeen said, "The most important words are Joi Aai Axom (Glory to Mother Assam) and people of the state need to remember these words forever. The words are connected to the sentiments of our people in our state."
"My beard is changing to grey because I am growing old and have been engaged in this movement against the Act. But I have decided that I will only shave when the government scraps the CAA," he added. He said the politicians have made several statements, which are not yet clear to anyone but the protesters have their cause right.
He took a dig at the BJP and said, "We want everyone to stay united. The only thing the BJP has is money and it is the only thing that is making it run. But sentiments, regionalism and everything related to the community do not run by money. The government and politicians from the Centre cannot understand us. They just came here for a few hours on helicopters, took a look at us from above and went off."
The singer has taken a major role in the protest against the CAA and has been opposing it since the beginning.