US brew gets Udalguri grower's name
Honour for Tenzing, who produces elephant-friendly tea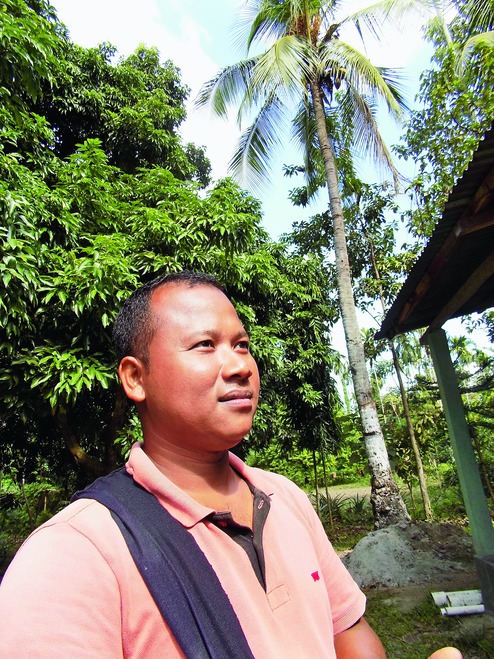 ---
Published 28.04.18, 12:00 AM
|
---
Guwahati: A small tea grower from Assam's Udalguri district has made a silent entry into the US market.
US-based Metolius Artisan Tea Company has named one of its teas after Tenzing Bodosa, whose tea farms in Udalguri have been certified as elephant-friendly. The tea named after Tenzing is a whole leaf black tea.
"It's a certified elephant-friendly tea as it is grown under practices which meet the standards for certification that help reduce mortality of elephants and reduce human-elephant conflict," Lisa Mills of the Certified Elephant Friendly Programme told The Telegraph.
The back of the tea package says: "Tenzing Bodosa, a conservation-minded tea farmer in Assam, India, is leading a movement to reverse threats to elephants in tea growing regions. We are proud supporters."
Metolius Artisan Tea is owned by Amy Stahl, and based in Oregon in the US. It is a small specialty premium tea company which sells wholesale products to over 120 stores. The company's website tells how to steep tea, its health benefits and how to cold-brew tea.
"It is a huge privilege to be able to work with such a high integrity tea farmer on the other side of the world and we could not be luckier," Amy told The Telegraph. She said the new tea is getting weekly orders already. Tenzing said: "I'm happy that my name will be known widely with the tea I grow."
Certified elephant-friendly tea is sourced from plantations that meet high standards for protection of elephant habitats and water resources, reducing human-elephant conflict, reducing barriers to elephant movement between habitat areas, elimination of electrocution risks from fencing and power lines, elimination of drainage ditch hazards and elimination of risk of poisoning of elephants.
The certification programme has been developed by the University of Montana in association with the Wildlife Friendly Enterprise Network.
The programme certifies tea producers who comply with stringent standards to reduce man-elephant conflict and support conservation of the Asian elephant in tea regions.
Avinash Sosale of Wild Kaapi said: "We are excited to launch 'Tenzing' as part of our Wild Tea line, and being the first certified elephant-friendly tea in India. It is beautifully balanced with great depth of flavor and a welcome addition to our product range. Tenzing's commitment to elephant-friendly practices will help foster a conservation consciousness in our customers."
He co-founded Wild Kaapi with Krithi Karanth, who works on human-elephant conflict.