Ulfa leader Anup Chetia demands Akhil's release
Chetia said keeping Akhil locked like this when ill was a violation of his fundamental rights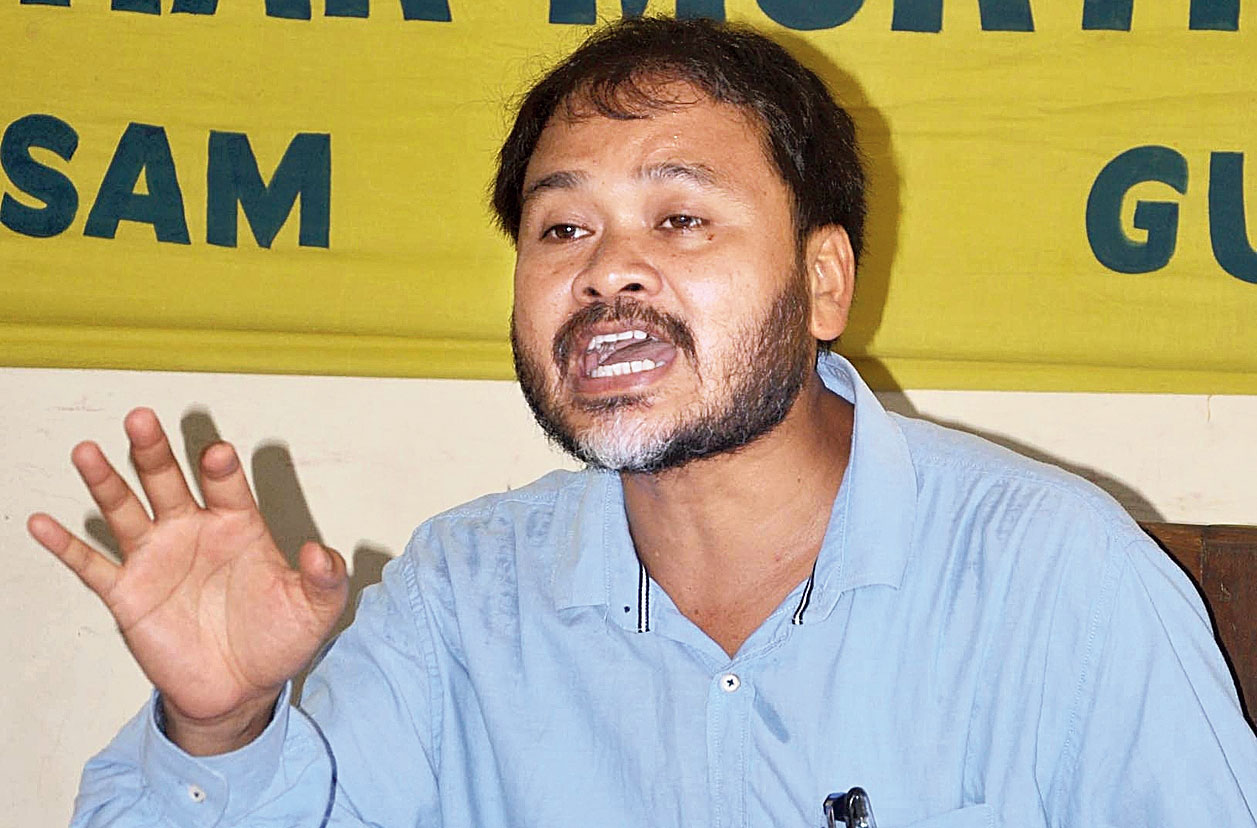 ---
|
Guwahati
|
Published 15.03.20, 09:37 PM
---
Ulfa leader Anup Chetia on Sunday said even murder accused were allowed to come out of jail on bail, but Krishak Mukti Sangram Samiti (KMSS) leader Akhil Gogoi was still being kept in jail despite no proper evidence.
Chetia said keeping Akhil locked like this when ill was a violation of his fundamental rights.
"We see that people who are accused of murder are given bail in three months, but Akhil is being jailed only because he protested against something. Akhil did not murder anyone nor did he take part in any sort of violence."
He added that the government should take initiative to release Akhil from jail as soon as possible.
The KMSS leader has been under judicial custody since December 27 under allegations that he has alleged links with the Maoists.
He was first arrested by Assam police on December 12.
On December 17, he was handed over to the National Investigation Agency (NIA) which arrested him under the Unlawful Activities (Prevention) Act.
Akhil, after being in jail for so long, has been facing severe health issues and undergoing medical check-ups inside the jail.
Earlier, the leader of the Opposition in Assam Assembly, Debabrata Saikia, said not providing proper medical assistance and handcuffing KMSS leaders are violations of human rights and the courts needed to intervene.
Saikia said it was observed that the health condition of some KMSS leaders lodged in jails had deteriorated, but the police had kept them handcuffed while taking them to hospitals and certain courts.
"This was clearly seen in the case of KMSS Dibrugarh unit leader Shashi Senchowa," he said, adding that he was seen handcuffed in the hospital bed whereas Akhil was still deprived of proper medical treatment "which is a very important matter".