Tripura CPM boycotts House over MLA arrest
Assembly interrupted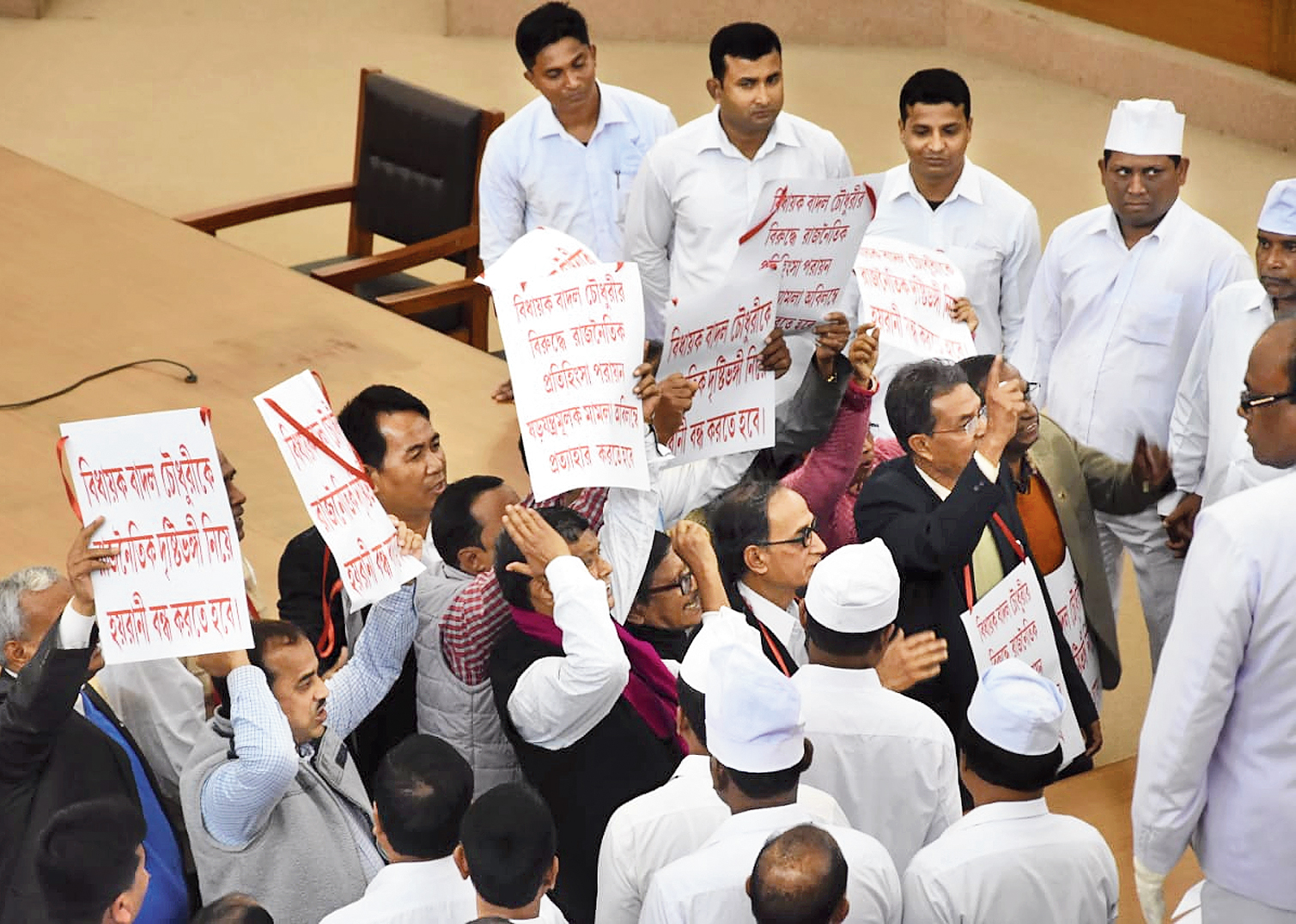 ---
|
Agartala
|
Published 17.01.20, 06:36 PM
---
The Opposition CPM on Friday walked out on the first day of the sixth session of the 12th Tripura Assembly over the arrest of the former PWD minister and current deputy leader of the Opposition, Badal Chowdhury, regarding his alleged involvement in a Rs 600-crore scam.
While Tripura governor Ramesh Bais was delivering his speech on the first day of the winter session, the Opposition CPM MLAs, led by officiating leader of the Opposition, Tapan Chakraborty, said they would not listen to his speech in protest against the arrest of MLA Badal Chowdhury in a "false and framed" case.
The Opposition members said they would boycott Friday's session unless assurance was given that "intentional political attack" on them would stop.
When the governor continued his speech, the Opposition members gathered near the well of the House and shouted for about 10 minutes and then walked out for the whole day.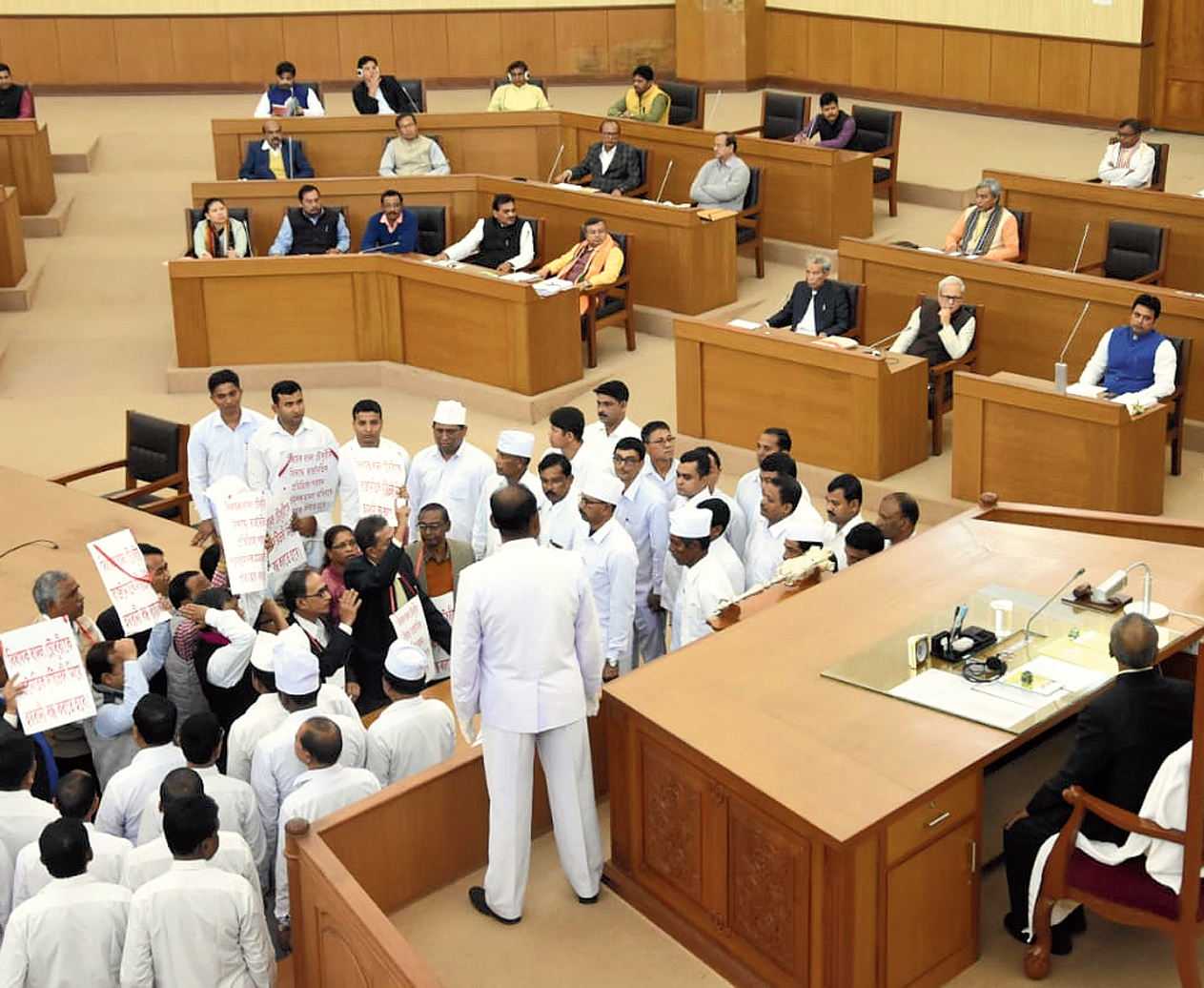 During the session, the Opposition CPM was seen holding placards protesting against Chowdhury's arrest.
The placards read "to stop harassing MLA Badal Chowdhury over political vendetta" and "immediate withdrawal of the charges against MLA Badal Chowdhury".
Later, Chakraborty, in a press conference, said, "This is the very first speech of the governor of Tripura Ramesh Bais and it is very unfortunate that we had to boycott the speech, because we had no other way. We have protested in a democratic and peaceful way. Badal Chowdhury was the oldest member of the Assembly. After knowing everything, the cases were framed against him to silence the voice of protest. All this happened just to harass the former minister. It is all a matter of political vendettas."
He said the ruling BJP had failed to fulfil the promises it had made that before coming into power.
"We have compared their work with the vision document but not a single work or promise matches with it. No new work has been done by them since the last 23 months. The law-and-order situation had deteriorated and crimes against women have also increased in the state, which never had happened during our time. Just to hide their failures they have framed this fake charge against him. We demand immediate withdrawal of the case unconditionally," he added.
Chowdhury is in judicial custody since his arrest on October 30.
An FIR was lodged by the crime investigation department with the West Agartala police station on October 13 in which the agency accused Chowdhury, former chief engineer Sunil Bhowmick and former chief secretary Y.P. Singh of being involved in a financial scam of over Rs 600 crore in PWD projects carried out between 2008 and 2009.