Trinamul Congress regroups in Tripura with committee
This is the first full-fledged state unit after the party started rebuilding last year with an eye on the 2023 Assembly polls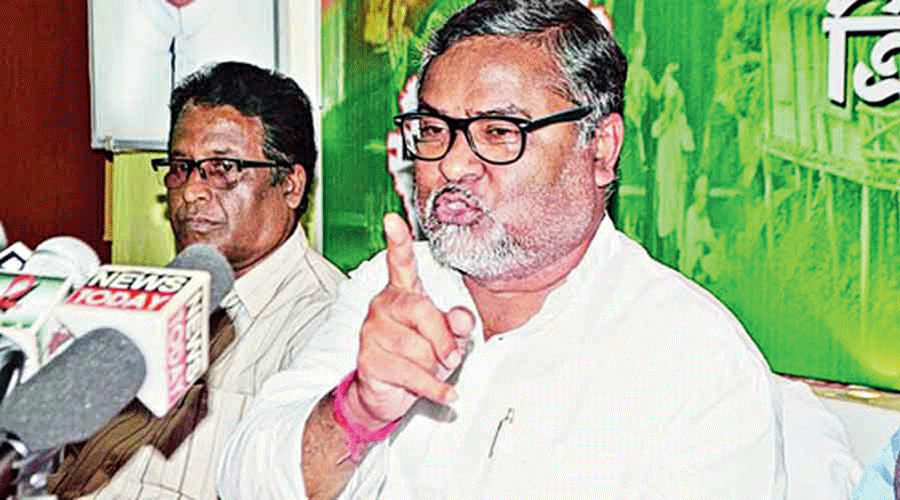 Subal Bhowmik.
File photo
---
Guwahati
|
Published 30.04.22, 12:49 AM
|
---
The Trinamul Congress on Friday announced a full-fledged Tripura state committee with Subal Bhowmik as its head.
This is the first full-fledged state unit after the party started rebuilding last year with an eye on the 2023 Assembly polls.
Former MLA Bhowmik was among the first known faces to have joined the party last year after it set in motion plans to expand its footprint beyond Bengal.
Besides Bhowmik, who was earlier with the Congress and the BJP, the party named the heads of the state youth wing (Santanu Saha), Mahila wing (Panna Deb) SC cell (Sanjoy Kumar Das) and ST Cell (Malin Jamatia).
The committee has representatives from all sections and groups, which would play critical roles in the Assembly polls, including 27 women, 16 Scheduled Caste, 18 Scheduled Tribes, 32 OBC and 14 Muslim members.
There are 60 Assembly seats in the state of which 20 are reserved for the tribal populace.
There is a BJP-led state government in Tripura, which Trinamul has vowed to unseat in the state polls.
However, the emergence of the Tripura Indigenous Peoples Regional Alliance (TIPRA), which won the Tripura Tribal Areas Autonomous District Council (TTAADC) polls last year, the growing activities of the principal Opposition party (the Left Front) and the Congress's bid to rebuild could make the Trinamul's job difficult.
Trinamul, whose Tripura unit was set up in 1999, had finished third in last year's civic body polls.
Besides the state unit, a six-member core committee, including Rajya Sabha MP Sushmita Dev, Ashish Das, Bhriguram Reang, Ashish Lal Singh, Mamon Khan and Bhowmik, was announced.
Former Bengal legislator Rajib Banerjee will continue as the Tripura state in-charge. The state committee has eight vice-presidents, five general secretaries, 14 secretaries, seven joint secretaries and 72 executive members.
While congratulating Bhowmik and Banerjee, the state unit tweeted: "Our Core Committee members have been working tirelessly for the betterment of Tripura. Best wishes to all for their future endeavours! Come 2023, people of Tripura will see better days under your leadership. #JitbeTripura."
ত্রিপুরাবাসীর উন্নয়নের জন্য সর্বভারতীয় তৃণমূল কংগ্রেস সবসময় তৎপর।

আর তাই ত্রিপুরার রাজ্য ভারপ্রাপ্ত @RajibBanerjeeWB এবং রাজ্য সভাপতি @SubalAITC -সহ নবনিযুক্ত রাজ্য কমিটির সদস্যদের সঙ্গে নিয়ে ত্রিপুরায় নতুন ভোর আনতে চলেছে ত্রিপুরা প্রদেশ তৃণমূল কংগ্রেস। pic.twitter.com/F77KoGCSsd

— AITC Tripura (@AITC4Tripura) April 29, 2022
All frontal heads will act as ex-officio members of the core committee.
Trinamul had last week named former Assam PCC chief Ripun Bora as its Assam unit president. He had joined the party on April 17.