Through Pakke tiger reserve authorities, a road best not taken
Opposition to construction of national highway within tiger reserve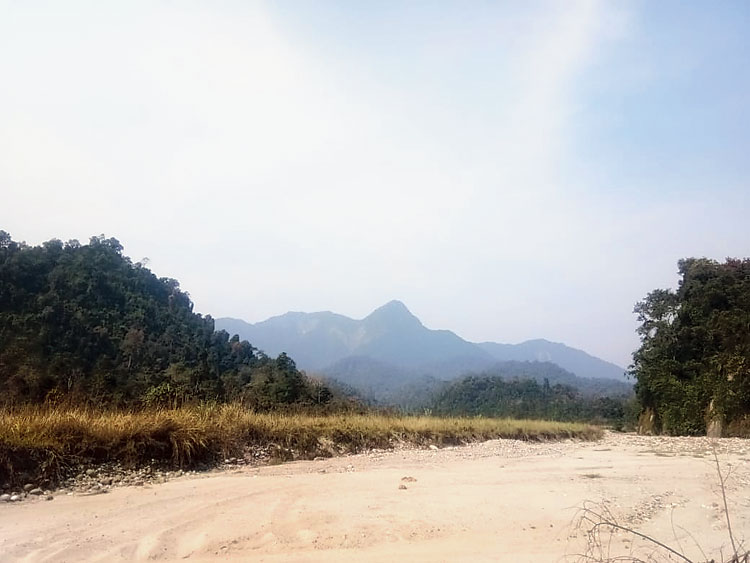 Pakke tiger reserve
Telegraph picture
---
Guwahati
|
Published 26.02.20, 06:51 PM
|
---
The Pakke tiger reserve authorities in Arunachal Pradesh have opposed a proposal to construct a road passing through it, saying it will be detrimental for its future.
The Centre proposes to construct a road through the tiger reserve — from Seijosa in Pakke Kessang district to Bhalukpong in West Kameng district — as a part of the East-West Industrial Corridor project in the state. The 47km Seijosa-Bhalukpong area falls within Pakke wildlife sanctuary and tiger reserve.
The divisional forest officer of the tiger reserve, Tana Tapi, has told the state government that there can be no alteration in the boundary of the tiger reserve except on the recommendation of the National Tiger Conservation Authority and the approval of the National Board of Wildlife. No state government shall denotify or divert a tiger reserve except in public interest with the approval of the conservation authority, he added.
The detailed project report of the proposed diversion has been made. Tapi said the report was made based on satellite imagery. "I have raised objections to it," he added.
A group of scientists, who have worked at Pakke tiger reserve, in a statement said they appreciate the need for better road connectivity in the state but, in this case, there are no villages/towns in the area that the proposed road will pass through and there are existing alternate routes via Assam and Arunachal to reach Seijosa or Bhalukpong.
"The existing route from Seijosa to Bhalukpong via Assam is around 73km via Balipara with further shortcuts. The estimated length of the new road (proposed as an elevated corridor) through Pakke tiger reserve would be 48.8km. Such a massive construction, which would involve a huge expenditure, to save 26km seems unnecessary," a scientist said.
The statement said even if the East-West corridor seeks to connect areas within Arunachal Pradesh, there are a couple of possible alternate routes (though longer and more expensive). "In the interest of minimising disturbance and negative impact on wildlife/forests in a wildlife sanctuary and tiger reserve, which is one the most effectively managed protected areas in the state, we urge that such options need to be considered seriously before proposing road construction through Pakke tiger reserve. Our concern is that no such road/highway should be constructed through the tiger reserve as it would bedetrimental to its future," it said.
The scientists said the area the proposed road will pass through shows the presence of endangered mammal species. Tiger, hog deer, Asian elephant and the Chinese pangolin, which are listed as Endangered (IUCN Red List), have been photographed in these areas. More than 380 species of butterflies are recorded from the reserve, of which 70 species are listed in the Schedules of the Wildlife Protection Act (1972).
A circular issued by the Union ministry of road transport and highways on May 29, 2019, said, "Alignment of a national highway passing through natural areas may have wide ranging and complex impact on ecology and wild species. To have minimum impact of highways on the protected eco-sensitive area, the implementing agency should consider to spare sanctuaries/national parks at the planning stage and wherever possible take a bypass/detour."