Students' wing on AGP agenda
Attract the youths towards the party and strengthen its organisational base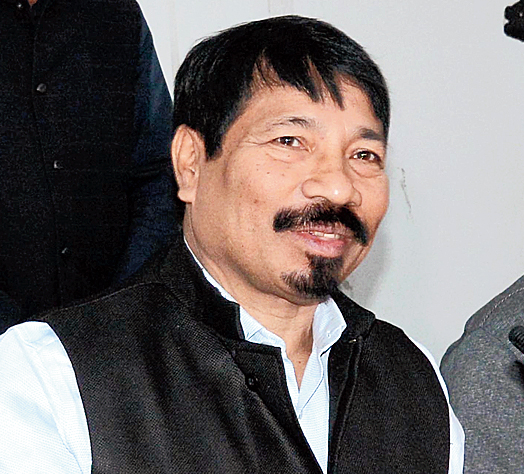 ---
Guwahati
|
Published 08.09.19, 07:16 PM
|
---
The AGP will amend its constitution to start a students' wing to attract the youths towards the party and strengthen its organisational base.
This was decided during the extended general body meeting of the central committee here on Sunday.
"We are focusing on strengthening the party. We have also discussed how to bring the youths and so we will amend the constitution and start students' wing soon. We have already formed a committee under the chairmanship of Keshab Mahanta. The work is under way. And it will be completed very soon. We are hopeful of better days," AGP president Atul Bora said after their meeting.
Bora also said they will focus on digital space like social media to get the attention of the young generation.
Apart from that the party will also start a monthlong campaign to include new members to the party from September 14 to October 14 before the foundation day of the party.
This year, they will observe the foundation day at Abhayapuri.
"We are trying to get maximum new members before the foundation day. The campaign will run in every nook and corner of the state," he added.
He also hinted that they will continue with the alliance with the BJP and will not contest separately in any of the forthcoming elections.
"We are already part of the alliance. So the issue of contesting separately doesn't arise. In all the forthcoming elections — byelection and municipal board, town committee and municipal corporation elections — we will be with the alliance. We have discussed all these aspects in today's meeting," Bora said.
Reiterating their stand on the NRC, the party sought re-verification for an errorless list of citizens.
Though the AGP broke up with the BJP opposing the controversial Citizenship (Amendment) Bill, it again joined hands with the party ahead of the Lok Sabha elections.