Sonowal admits no data on CAA beneficiary
BJP leaders have been quoting figures as varied as 'very negligible' to 'not one more than five lakh'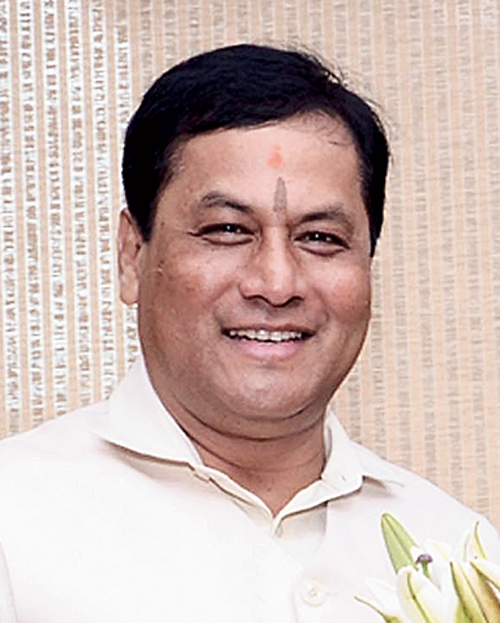 ---
|
Guwahati
|
Published 23.01.20, 10:19 PM
---
Assam chief minister Sarbananda Sonowal on Thursday told a gathering of BJP youth wing members that "no one has data" about how many people would benefit from the contentious Citizenship Amendment Act in the state. His admission assumes significance because BJP leaders have been quoting figures as varied as "very negligible" to "not one more than five lakh".
"To tell you the truth, no one has the data," Sonowal said, referring to the number of CAA beneficiaries at a "youth parliament" organised by the BJP's youth wing Bharatiya Janata Yuva Morcha (BJYM) here.
In the "parliament", the BJP leaders were asked by the participants about different figures they gave on number of CAA beneficiaries.
A youth asked state BJP president Ranjeet Kumar Dass why he and Sonowal said the number of CAA beneficiaries were "negligible" while cabinet minister Himanta Biswa Sarma put the number between 3.5 lakh to five lakh. Another youth asked Sonowal about the real figure.
Dass said as per his knowledge, Sonowal had never said that "negligible or a few" persons will come to Assam.
"He (Sonowal) never said negligible or a few people would apply. As far as I know, Sarma also never said that three to five lakh people would come. He said there was a scope for three to five lakh people to apply. I say till the 42 lakh members of the BJP in Assam identify themselves as Assamese or Indians, no foreigner will be able to come to Assam," he said.
Dass said those opposed to the BJP had been spreading information that Sonowal and Sarma talked about coming of new people to the state because of the CAA.
BJP leaders have been asserting that no new person would enter Assam because of the CAA. According to them, those who have already been in the state before 2015 will get citizenship. At various meetings, Sarma has been claiming that the figure will not be more than five lakh.
In the Assembly Sarma had said the government would be responsible and he would quit politics if more than five lakh people apply for citizenship under the CAA.