Sister of NDFB chief Daimary pleads for leniency
Conviction in blasts case will make the peace process meaningless, says Anjali Daimari, who heads Boro Women's Justice Forum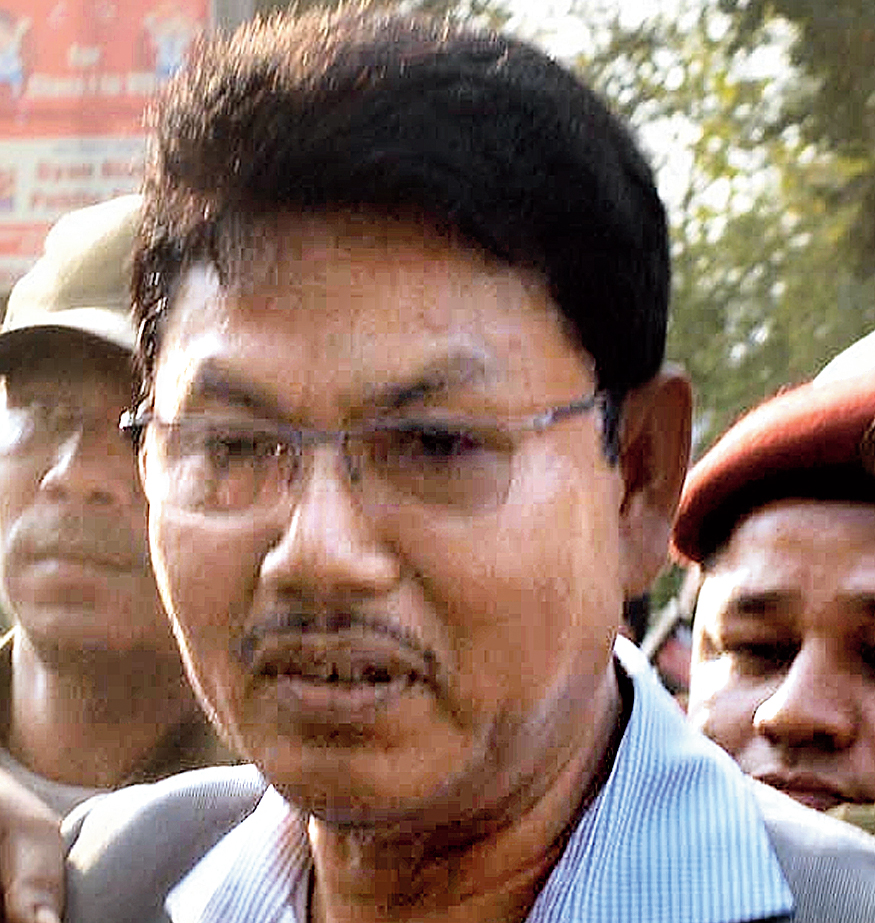 Ranjan Daimary
The Telegraph file picture
---
Guwahati
|
Published 28.01.19, 06:40 PM
|
---
NDFB chairman Ranjan Daimary's sister Anjali Daimari on Monday said his conviction in the October 30, 2008, serial blasts case could adversely impact the ongoing peace talks between the government and the rebel NDFB (R).
The importance of Daimary was evident on the court campus after the conviction of the accused was announced. His supporters, numbering about 200, raised slogans in his favour and a separate Bodoland, the cause the outfit is espousing.
Expressing her unhappiness at the development, Anjali, who also heads the Boro Women's Justice Forum, said, "We feel that the peace process and this kind of judgement cannot go together".
She said the NDFB faction led by the 1960-born Daimary is currently in ceasefire and holding talks with the government and his conviction in the blasts case would make the peace process meaningless.
"Ranjan is the head of the organisation and his conviction may affect the peace process," she added.
The NDFB leader's supporters created a commotion outside the court after the verdict was passed by shouting slogans like "NDFB long live, D.R. Nabla long live, We want Bodoland, No Bodoland no rest" and "Divide Assam 50:50".
A large number of police and CRPF personnel was deployed in and around the court complex to prevent any law and order problem.
Daimary's counsel Manas Sarania said they would challenge the verdict of the special court in the high court.
Daimary was brought to India after his arrest in Bangladesh in May 2010 and after that the NDFB faction led by him unilaterally decided ceasefire to create a conducive atmosphere for peace talks in January 2011. Daimary was released on bail in June 2013 for holding peace talks with the government.
Born in Assam, Daimary, who studied in Shillong, is fluent in English, Assamese, Hindi and Bengali, besides his mother tongue Bodo.
The NDFB was formed in 1986 as the Bodo Security Force to carve out an independent and sovereign Bodoland. The first split in the NDFB took place on December 15, 2008, after the serial blasts when the general assembly of the outfit replaced its founder chairman Ranjan Daimary with a new leader, B. Sungthagra alias Dhiren Boro.
The Daimary faction suffered another split in 2012 after Daimary engaged in the peace process with the government. The anti-talks faction of the outfit is currently headed by B. Saoraigra.