Singye a roaring success, boosts Indo-Bhutan ties
It was screened across multiple screens across the Himalayan kingdom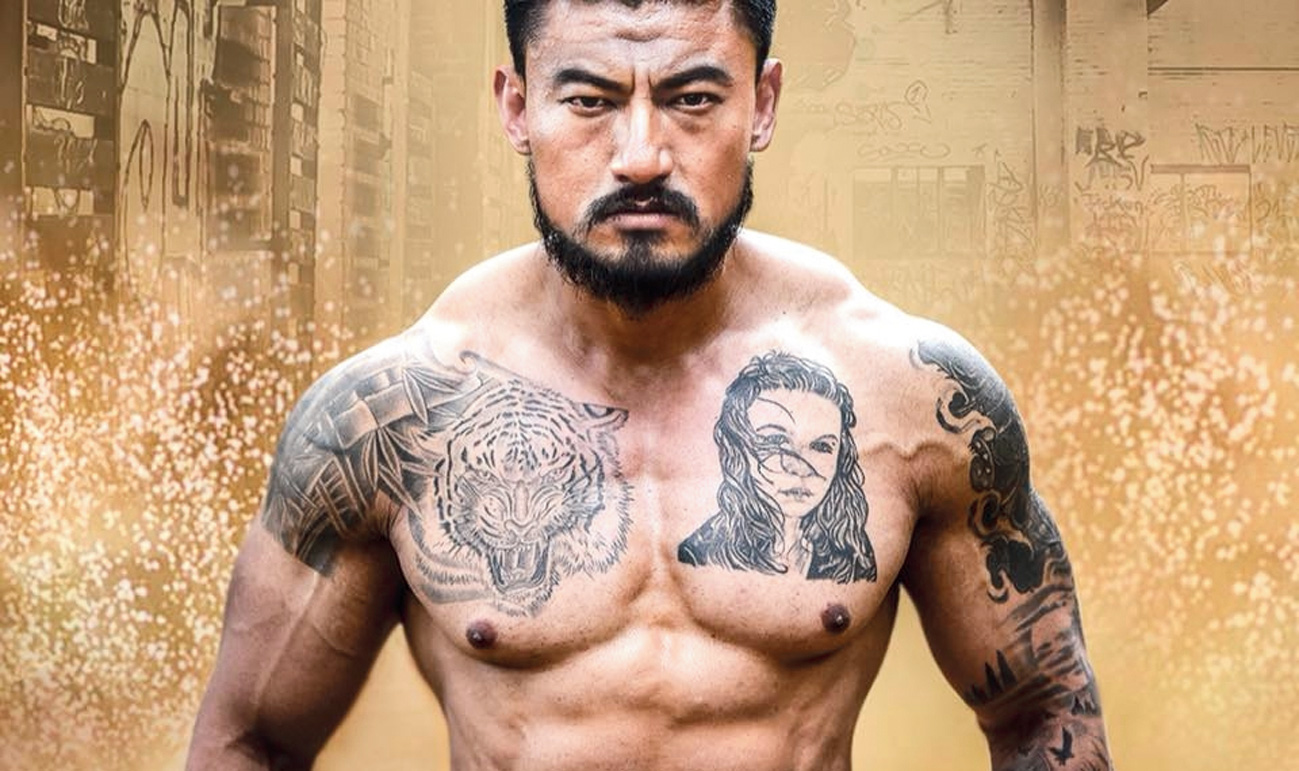 A poster of the film
Media release image
---
Guwahati
|
Published 23.02.19, 12:01 PM
|
---
Singye, the first Indo-Bhutan feature film that had major film expertise contributions from Assam, including the film's co-producer, bagged four awards at the 18th National Film Awards (Bhutan) in Thimpu on Thursday.
Singye (The Lion) which set the box office cash registers ringing, was co-produced by Assam-based Biplab J. Doley, whose Strawberry Magic Production worked along with Project Bhutan Entertainment. Doley also served as the film's director of photography and cinematographer.
Sangay Tsheltrim, former Mr Asia silver medallist and gold medallist at the 50th Asian Body-building and Physique Sports Championships, who is the protagonist of the film won the award for Best Debut Actor (male).
The film won three more awards, including Best Supporting Actor (male) which went to Dasho Gyem Dorji, Best Visual Editor for Sonam Dorji (Casper) and Best Make-Up Artiste Phan Tshoden Dorjee.
Others from Assam worked as the core team for the film, including an editor, associate editor, production designer, art designer, sound designer and first assistant cameraperson. Apart from Doley, art director Priyanku Baruah and assistant cameraman Minakshi Bhagawati from Assam were involved in the making of Singye.
Bollywood actor Thakur Anup Singh, who played the villain in 2017 film Commando 2, is the baddie in Singye.
Written and directed by Sonam Dorji, Singye was released on October 26. It is the first India-Bhutan film collaboration, with production teams and actors from both countries, who have worked together to broaden cultural and social exchanges.
"This is a great honour for both Assam and India that the first India-Bhutan joint collaboration in making a commercial film has received such accolades. I feel particularly proud of getting involved with the film and also for my fellow talents from Assam who worked so hard in making the film a huge success. We are looking forward to further collaborate with our Bhutanese contemporaries for future projects. It is through such collaboration that we can keep our tradition of friendship between the two countries alive and strong," said Doley.
Singye was screened across multiple screens across the Himalayan kingdom. It also evoked a good response from cinegoers in the rural and interior places of the country. Being a tax-free country, a producer can expect 90 per cent returns.
Doley was also director of photography in Thank You Sir, the most expensive Bhutanese film made in 2012 with nearly 750 cast and crew members. The film earned rave reviews and garnered healthy box-office collections. He is credited to be the first Assamese to work in the Bhutan film industry and was also involved in the making of Baeyul (The Hidden Paradise), another Bhutanese film that dealt with gang culture. Doley has also directed Turdaksok Mimag, a Mising film, using a technique called "guerrilla filmmaking".