Settlers sent back home
Move to clear Morigaon land encroached 18 yrs ago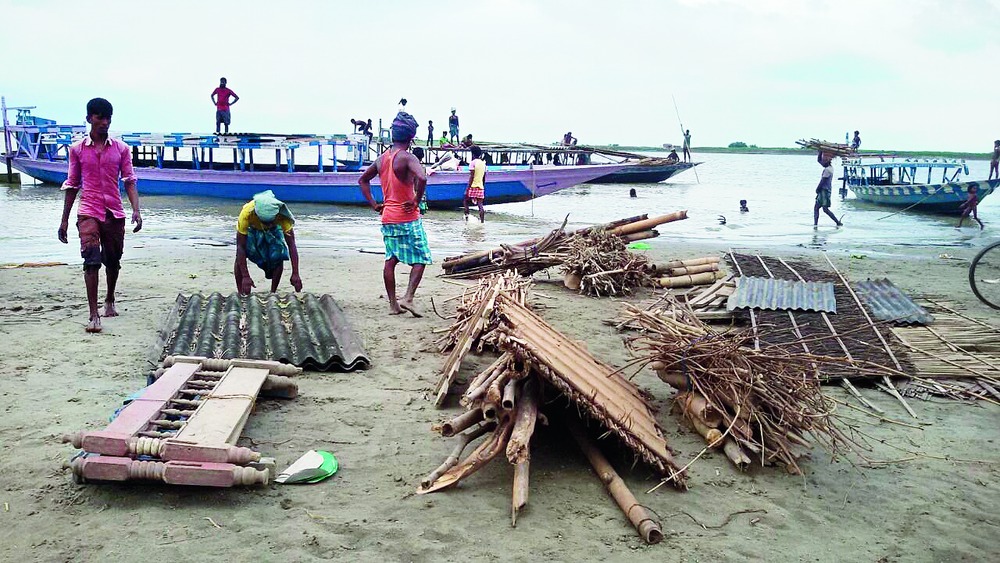 ---
Nagaon
|
Published 19.08.16, 12:00 AM
|
---
Nagaon, Aug. 18: The Morigaon district administration has stepped up efforts to send erosion-affected people from Mayang home after a recent public agitation.
The steps were initiated following demands of the local residents to shift the settlers. After shifting 70 families to their native sar, the administration is getting ready to send 300 more of Darrang district back home within a week.
Altogether 370 families from two sars in the Brahmaputra migrated to Mayang in Morigaon 18 years ago and encroached upon a large patch of government land. Recently, a law and order situation emerged in the area when local Mayang villagers started alleging that these are suspected Bangladeshis who should be shifted from the central Assam district. There were reports of clashes among Hatimuria villagers (encroachers set up the village).
After an inquiry, it was found that these people were from Katahguri sar in Morigaon and Gaspara sar under Mangaldoi subdivision in Darrang district.
"We conducted an investigation and found that some time in 1998 these people migrated from the two sars as erosion posed a threat to their native areas," Morigaon deputy commissioner Rakesh Kumar said.
Kumar, who visited the site immediately after the public agitation, directed Mayang circle officer Ananta Gogoi to take steps to shift the families and clear the encroached land.
"We found that the Katahguri sar, from where 70 families left 18 years back, is now safe. So, we started the shifting process yesterday. All families had been moved from Mayang to Katahguri in the last 24 hours," Gogoi said.
Kumar said his Darrang counterpart had been informed about the relocation of another 300 families from Morigaon.
"Mangaldoi circle officer Prasanta Borkakoty is visiting Morigaon tomorrow and the process of shifting these 300 families, preferably to Gaspara sar, would be started thereafter," Kumar said.
According to the Morigaon district administration, both the sars exist and after shifting, these people could start agriculture safely.
Morigaon additional superintendent of police Rup Kishore Handique said tight security measures have been taken to avoid any unwanted situation.
Kumar today said after completion of the process of clearing the encroachment, local gaon panchayats would be directed to monitor the land to avoid re-encroachment.