Setback to Assam bulldozer raj trial run
Gauhati High Court directs BJP-run government to take an 'appropriate decision' for compensating those affected by the demolition drive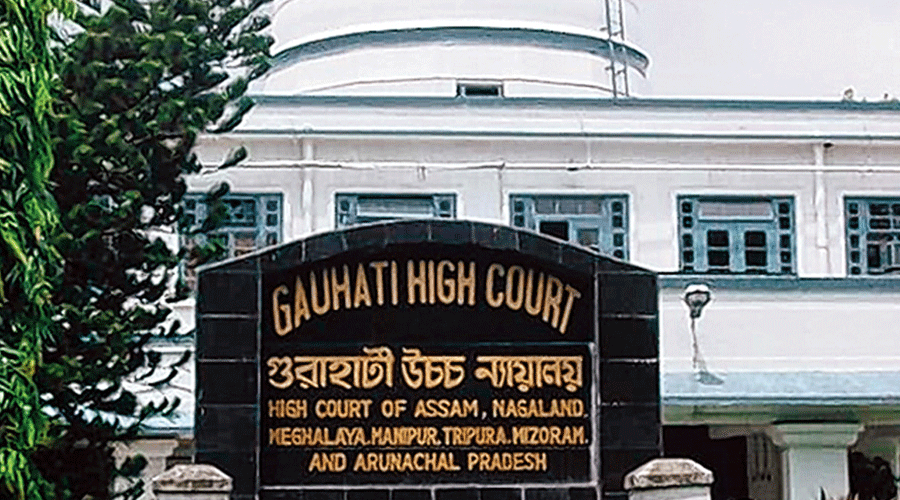 Gauhati High Court
File Photo
---
Guwahati
|
Published 05.01.23, 03:27 AM
|
---
Gauhati High Court has termed as "illegal" the Assam police's action of bulldozing a home in a minority-dominated village last year in suspected retaliation to an arson attack on a police station after an alleged custody death.
"Bulldozer" entered the political lexicon last year after Uttar Pradesh chief minister Yogi Adityanath used it as a symbol and instrument of State crackdown on so-called "trouble-makers".
The high court in Guwahati has also directed the BJP-run Assam government to take an "appropriate decision"  for compensating those affected by the demolition drive carried out a day after the burning down of the Batadraba police station in Nagaon district on May 21, 2022.
A  Gauhati High Court division bench of Chief Justice R.M. Chhaya and Justice Soumitra Saikia issued the order on January 3 while acting on a suo motu public interest litigation (PIL) petition.
The order was passed upon receiving an assurance from Assam advocate-general Devajit Saikia that a committee was inquiring into the demolition of the house and that  "appropriate action shall be taken against the erring officers within a period of 15 days from today (January 3)".
The division bench said in its order: "Upon such assurance and in view of the fact that the state is now seized of the matter, it is expected that the state shall also take appropriate decision for compensating the persons affected by the illegal action of the officer. Report of the same shall be produced before this court in this proceeding."
The court directed H.K.Das, counsel for Gauhati High Court, to look into the matter.
On November 19, the same division bench had "expressed" its displeasure over the bulldozing of the home "in the guise of investigation" following the mob attack on the police station, asking who gave the Nagaon superintendent of police the "power to bulldoze the house".
Last year, on May 22,  the police and civil administration had demolished five homes with bulldozers in the minority-dominated locality. A day earlier, the Batadraba police station had been burnt down by those protesting the custody death of Safiqul Islam, 39, a fish trader.
The court order on Tuesday specifically referred to one home but lawyers expressed the hope that eventually the remaining four houses would also be covered.
The police had not overtly linked the demolition drive to the arson attack on the Batadraba police station. They had said the demolition was carried out against encroachers living on government land and that most of those involved in the arson were encroachers.
Two high court advocates — A.H. Lashkar and Zunaid Khalid — had on May 23 petitioned the court to register a suo motu PIL. The case was registered in July.
Khalid told The Telegraph: "The court has ruled that last year's demolition of the home in Batadraba was illegal. The court has also ruled in favour of compensating those affected by the illegal police action."
He added: "We will keep a close eye on the compliance of the court order and the follow-up action being taken, including action against the police officers involved in the demolition drive, and whether compensation to the victims has been paid by the state government."