Scrub typhus alarm in Mizoram
More than 40 people have died and over 2,000 have been infected with scrub typhus since 2012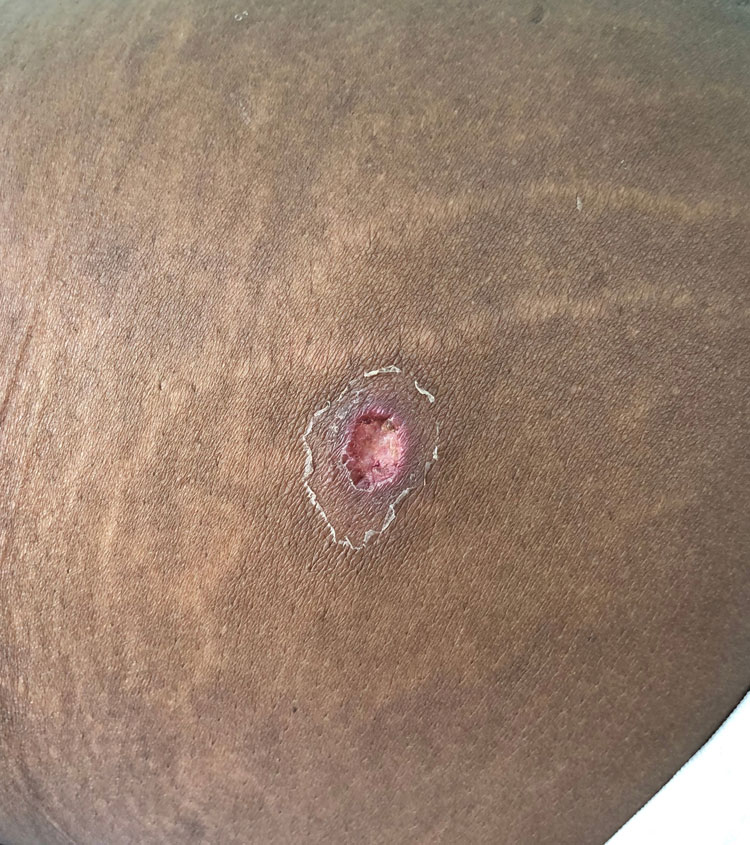 Scrub typhus reported at a number of districts in Mizoram
Shutterstock
---
Aizawl
|
Published 08.12.19, 09:41 PM
|
---
At least two persons have died and 101 others are ill because of scrub typhus at Cheural village in south Mizoram's Lawngtlai district, an official of the state health department said on Sunday.
Scrub typhus is a mite-borne disease caused by Orientia tsutsugamushi (formerly Rickettsia tsutsugamushi). The adult mites do not bite, and the larvae — which are too small to be seen by the naked eye — do so in a painless manner. Symptoms are fever, a primary lesion, a macular rash and lymphadenopathy.
The official said the disease is spreading at an "alarming" rate in the village.
He said a medical team led by south Lungpher medical officer Dr Lalchamliana conducted a free clinic at Cheural village last week during which 101 out of 280 people were diagnosed with scrub typhus.
More than 40 people have died and over 2,000 have been infected with scrub typhus since the first case was reported in Mizoram in 2012.
Scrub typhus cases were reported in January and July this year. With the death of two persons at Cheural village last month, more than 7 people have died because of the disease this year.
More than 161 cases of scrub typhus infection were also reported from Haulawng village in southern Mizoram's Lunglei district, 108 from Pangzawl village in Hnahthial district, 28 from Thenzawl village in Serchhip district and 89 others from Phullen village and surrounding villages like Luangpawn, Thanglailung and Zawngin in Saitual district in January and July this year.
There is no vaccine for preventing scrub typhus. But it can still be prevented by maintaining cleanliness and being aware of surroundings. Contact with the mite larvae can be prevented by not walking barefoot, and sitting or lying directly on the ground.
Doctors advise change of clothes after a day's work and a thorough wash. Insect repellent creams may also be protective and homes and surroundings should be kept rodent-free.