Sabha bid to promote Assamese
Kuladhar Saikia has been busy adding valuable content to Assamese Wikipedia, the Assamese language edition of Wikipedia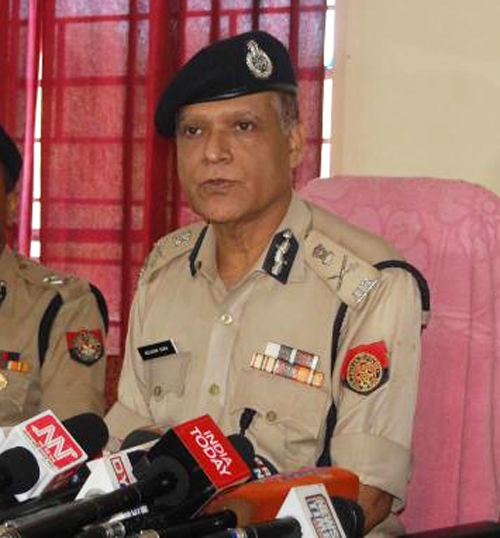 Kuladhar Saikia
Telegraph file picture
---
Guwahati
|
Published 11.04.20, 08:06 PM
|
---
Asam Sahitya Sabha president and former director-general of police Kuladhar Saikia has found a unique way to spend time indoors during the lockdown — strengthen the global reach of Assamese language and Assam history.
Saikia, a Sahitya Akademi awardee, has been busy adding valuable content to Assamese Wikipedia, the Assamese language edition of Wikipedia, the free online encyclopedia created and edited online by volunteers around the world and hosted by the Wikimedia Foundation.
Assamese Wikipedia came into existence on June 2, 2002. Any registered volunteer can contribute facts, history and other valuable insights about Assam and Assamese language to the website for free. However, it does not have enough content like several other languages owing to lack of contribution.
Saikia told The Telegraph, "In this digital age, it's very important for Assamese language to have a strong presence globally. What can be better use of this lockdown than to contribute to your language while staying indoors? Since anybody can contribute, I urge each and everybody to come forward and utilise this lockdown period in strengthening Assamese language globally."
He also made the same appeal through his official Twitter and Facebook accounts. Immediately, his idea attracted attention and many started contributing to Assamese Wikipedia.
"The appeal has reached many people abroad who have acknowledged it. They have also become volunteers and started contributing. The Sabha has also taken it seriously and its members are also working to popularise the website," Saikia added.
Bhaskar Bhuyan, a member of Assamese Wikipedia, said, "After Saikia's post, many expressed willingness to join the movement and contribute content. It's one of the best ways to spend the lockdown."
Over 90 people have joined as volunteers recently.
Saikia also asked people to submit Assamese words to Google Translate, which instantly translates words, phrases, and web pages between English and over 100 other languages. The service was currently accepting submission of Assamese words to its vast vocabulary.
"Anyone can submit Assamese words and phrases to Google Translate for free. As the words are submitted, an expert group verifies them before adding it to the online dictionary and vocabulary," the former top cop said.
Once Google has enough words and phrases, it will enlist Assamese language in its translation service as well.
On Saturday, the Sabha contributed one-day's salary of its employees, amounting to Rs 1 lakh, to Assam Arogya Nidhi.