Portal to aid 8 lakh students
The website is expected to benefit approximately 4,373 government schools in Assam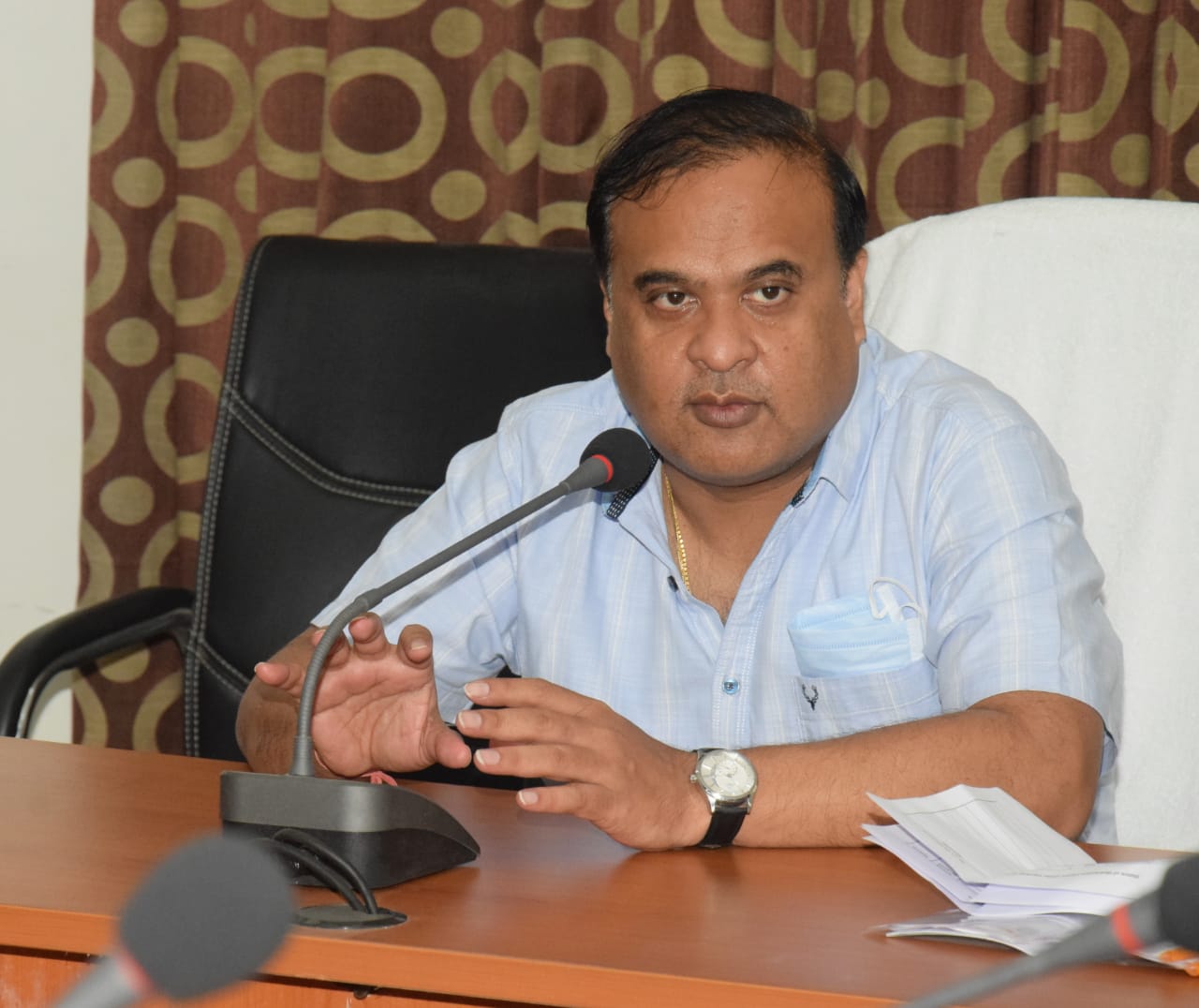 Assam education minister Himanta Biswa Sarma launched the portal on May 23 to counsel children on their future and choices of professional life.
(Picture courtesy: Twitter/@himantabiswa)
---
Guwahati
|
Published 29.05.20, 11:47 PM
|
---
A portal launched by the Assam government is expected to benefit over eight lakh students, from classes IX to XII, in around 4,373 government schools.
The portal, developed by the department of elementary and secondary education in partnership with Unicef, provides comprehensive information on possible careers, colleges, vocational institutions, entrance examinations and scholarships, considered to be the first in the Northeast.
State education minister Himanta Biswa Sarma launched the portal on May 23 to counsel children on their future and choices of professional life. The portal brings more than 500 career options to over eight lakh children currently studying in classes IX to XII, with a specific focus on gender inclusiveness.
"This career guidance portal will help the student community to take appropriate decisions regarding their career. The principals and teachers of secondary and senior Schools will act as focal points for each of 4,373 secondary schools, so that they can orient and guide students on every aspect of the portal and how it can be used," said B. Kalyan Chakravarthy, principal secretary, department of elementary and secondary education.
Moving forward, the department along with Unicef, has planned to orient all district-level officials, head teachers and teachers via a virtual platform.
The objective of the portal is to help students stay informed on various career opportunities, orienting them about the requisite skills and education needed to pursue a career of their choice. With all the career information available to them with one login, the portal will also aim to serve them with information regarding numerous scholarship opportunities.
The portal is expected to benefit approximately 4,373 government schools in Assam and provide career information to more than eight lakh students from classes IX to XII.
"The objective is to address the needs of students so that they are able to choose a career path matching their aspirations, interests, inclination and aptitude, and also to link them with mechanisms such as scholarships, skill development programmes, internship and apprenticeship opportunities and the like, in the pursuit of their career choices," said Unicef chief of Assam field office, Madhulika Jonathan.
The portal has been adapted to Assam's context and the content is currently available in English and Hindi.
The portal will also be available in Assamese in the near future.
It features over 500 careers that are regularly updated and also includes non-traditional career areas such as agriculture and food sciences, hospitality and tourism, virology, animation and graphics and sports and fitness.
As of now, the portal also has information of almost 19,000 colleges along with information on 1,150 entrance tests and 1,050 scholarships for the students to access.