Plea in top court over NGT nod to mega dam
The NGT dismissed the petition seeking reconstitution of the committee set up to study the mega dam project at Gerukamukh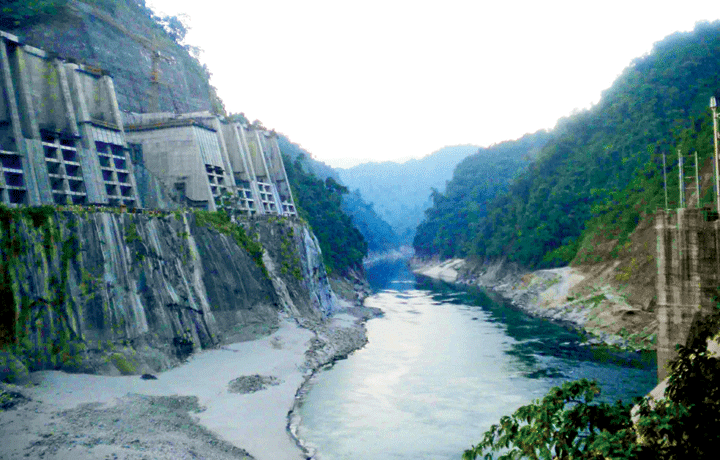 Subansiri dam
Telegraph Picture
---
Guwahati
|
Published 14.11.19, 07:00 PM
|
---
Assam Public Works (APW), an NGO, has moved the Supreme Court seeking a stay on the National Green Tribunal's order dismissing a plea seeking reconstitution of an expert committee to look into the safety aspects of the 2,000MW Lower Subansiri hydel project.
APW president Aabhijeet Sharma, in the petition filed recently, claimed the environment would be put at a huge disadvantage if the tribunal order was implemented.
In July, the NGT dismissed the NGO's petition seeking reconstitution of the committee set up to study the mega dam project at Gerukamukh along the Assam-Arunachal Pradesh border, being built by National Hydroelectric Power Corporation (NHPC). The APW alleged the committee was formed with members who had previously favoured the project.
Sharma said on Thursday, "The tribunal order was in contrast to a previous observation in which it was convinced there are serious problems with the project. The latest order has taken a very simplified view of the issues raised by the appellant, which pertained to severe and mostly irreversible environmental hazards."
He said the NGT order relied on the report submitted by the committee, the first among 10 constituted so far to review the project, which has given a green signal to the dam in its current form.
"The latest committee had completely negated the issue of the location of the dam, which is in Assam, a highly seismic zone, while comparing it with other dams like Bhakra in Punjab and Pong and Ranjit Sagar in Himachal Pradesh. This comparison of location was done on the basis of the installed capacity of the three dams whereas the installed capacity of the NHPC project was almost equal to these three projects," Sharma said in his petition.
The tribunal, in its order, had observed it had not found any material on record justifying the plea of the petitioner. The Environmental Appraisal Committee (EAC), formed by the ministry of environment and forests, had conducted the appraisal and the competent authority has agreed with the same, it said.
Construction work on the project has been stalled since December 2011 because of statewide protests by several organisations claiming the dam would be a potential threat to the people living in downstream areas in Assam.
The Assam government and NHPC had signed a memorandum of agreement for implementation of the stalled project in August, the first such pact between the two even though work on the mega dam commenced on January 1, 2005.
The Centre has set a 2024 target to complete construction of the project. Over 50 per cent of the work has been completed.